Once the couple has successfully reached the two year mark, they are on their way to a long and lasting marriage together. We're all soft romantics at heart and anniversaries are a great way to to celebrate that commitment and show to each other how much they care.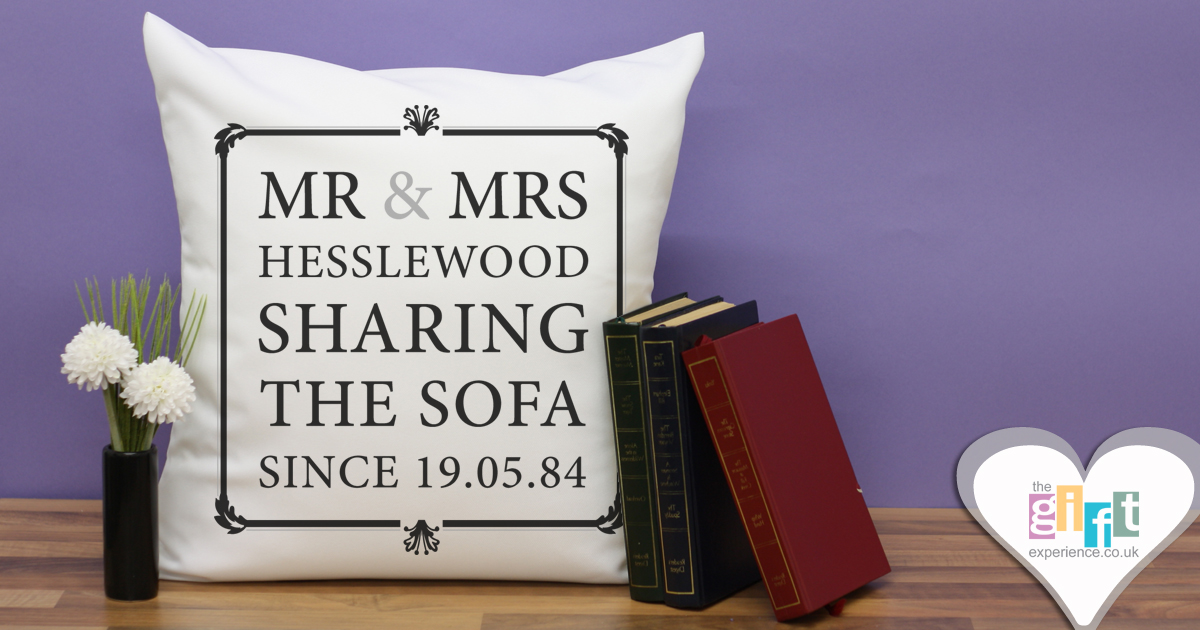 The First Wedding Anniversary is paper – and everyone knows that. But, come the second year landmark, everyone has forgotten you are still at the start of your married journey. Many people aren't even aware of of what the second anniversary is, so here we are to help.

The point is, wouldn't it be nice to show a couple you're close to how much you care about them both by celebrating their second anniversary with a gift?
China crisis
Question is – and isn't it always – what to give? If looked at in a bad light, china is down there with chintz and other old fashioned tat.

However, if this is your take on china, think again. Why? Because the latest 'chinaware' is as contemporary as you choose to make it.

China – well, we are actually talking earthenware, but no-one will know the difference, except maybe the Queen, makes a lasting anniversary gift that can be displayed and admired or used and abused.

Let us introduce you to the versatile world of the signature plate. 'The what?', you ask. Well, signature plates can be signed by your family on any special occasion (think weddings, anniversaries, Christenings, and even hen nights). The messages are left to dry for 24 hours, then the plate is baked in a domestic oven for 35 minutes. This seals in the messages for eternity.

What's more, a signature plate can be signed and baked over and over again. So if rellies are away at the time of your celebration, no problem! They can sign your plate at a later date. Good, isn't it?
Cottoning on to a great gift idea
At first, cotton may seem to pose dilemmas on the gift-giving front. Put your cotton thinking cap on, however, and plenty of ideas can be harvested.

How about some Egyptian cotton sheets, for instance? Or a set of funky, fluffy cotton towels to go in that new bathroom, it's a great Anniversary Gift Idea.

A pair of His and Hers pure cotton pyjamas or bath robes could be appreciated, too.
Moving downstairs; a pure white cotton table cloth looks good in any household, whether it be modern or traditional. White or black crockery to go with it would make for a feast for the eyes, too!

If your second anniversary couple are expecting a baby, then buying them some breathable cotton romper suits for the new arrival will make a perfect gift they will use in a practical way. Bear in mind that the first born usually has lots of stuff initially, so a tip is to buy for a few months down the line, instead.
We have a wide range of anniversary gifts for all years, including our Cotton Anniversary Gifts section and our selection of Wedding Anniversary Gifts.
Save
Save
Save
Save
Save