Knot Churros Afternoon Tea for Two
23% OFF
VALID FOR 18 MONTHS
FREE DELIVERY
eVoucher emailed within 15 mins or voucher pack posted
Carnival-themed treats
Boutique dessert cafe
South Kensington, London
eVoucher emailed within 15 mins or voucher pack posted
E-voucher Available
This is a wonderful opportunity for two people to reminisce days passed by reliving your carnival treats in the form of a delicious afternoon tea. Tuck in to Churros, Ice cream cones and delicious Candy Floss whilst surrounded by Instagram worthy décor. This boutique dessert café will leave you feeling both reminiscent and full to the brim! This is a wonderful gift for the sweet toothed person in your life or alternatively given the London location this is a great opportunity to create a day out for yourself!

Upon arrival you and your guest will be seated at your table and offered a choice of drinks including Slushes, a selection of teas and classic lattes. You will then be served an array of delicious treats including glazed churros, freshly prepared bagels, an ice-cream cone and a cloud of delicious candy floss. You will enjoy your delicious treats in the beautifully decorated dining area, if any of the other delicious treats available entice you they can be purchased directly at the venue.
Product Reference: AS-ATKC
Availability: This experience is available throughout the week during October to April, excluding December and school holidays. Subject to availability.

Minimum Age: The minimum age for this experience is 18 years old.

Weather Dependent: This experience is not dependant on the weather.
To make sure each and every experience creates the most memorable moments at the highest quality, we have our own team test them as often as we can.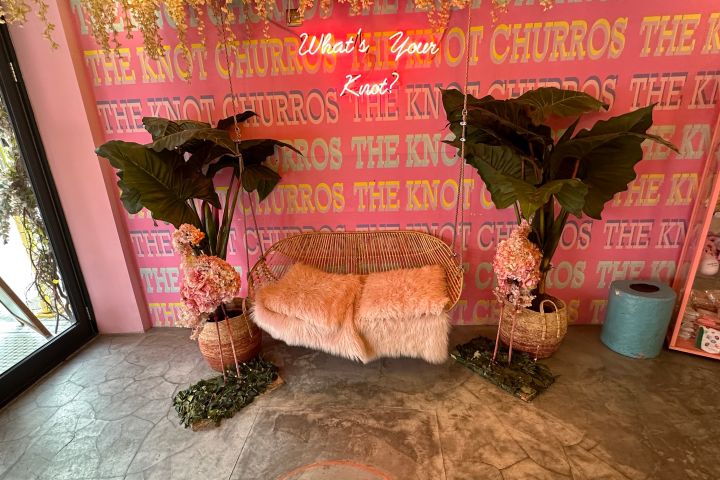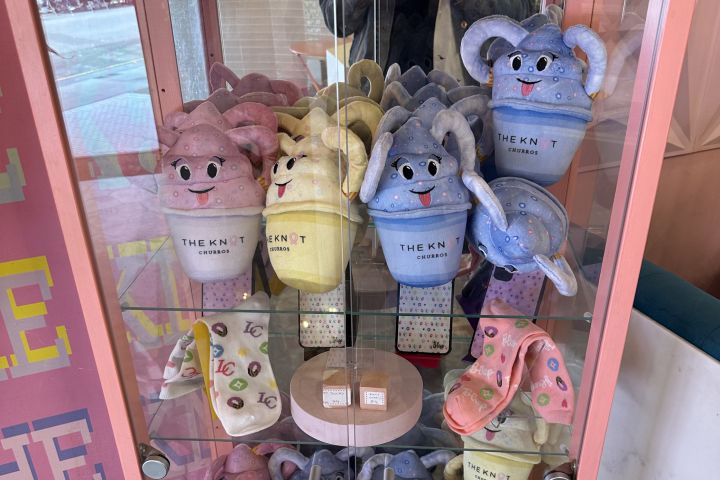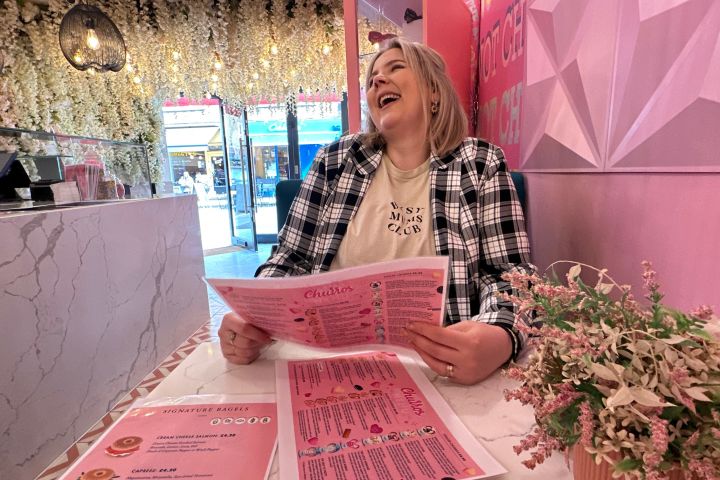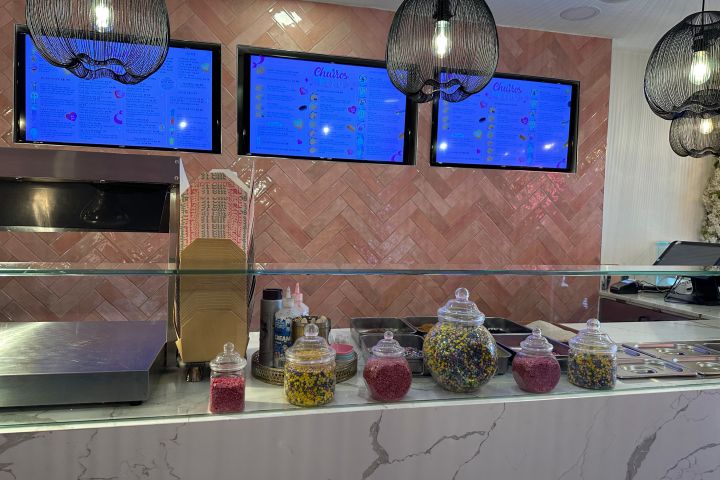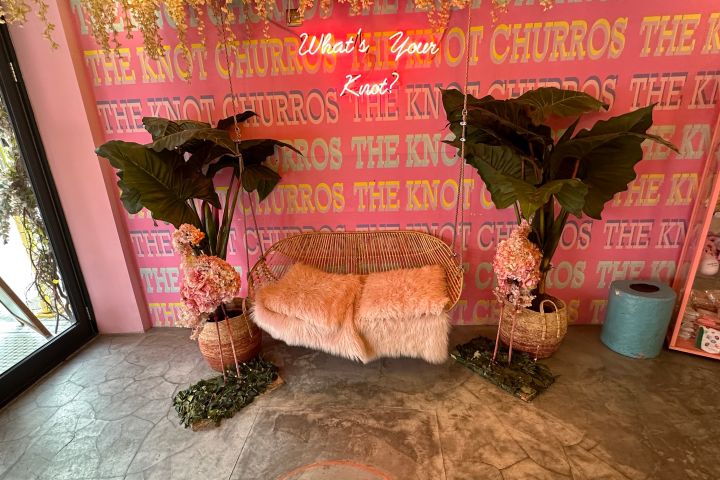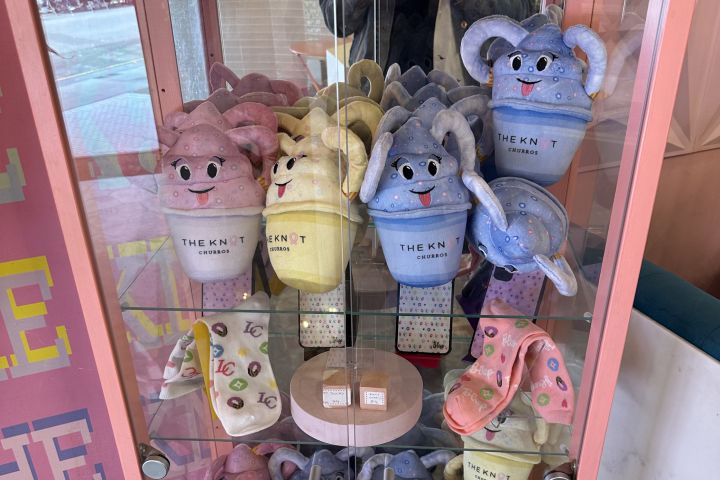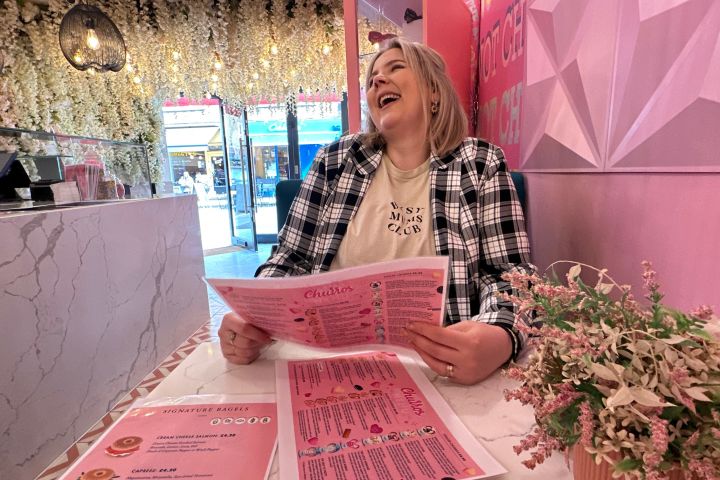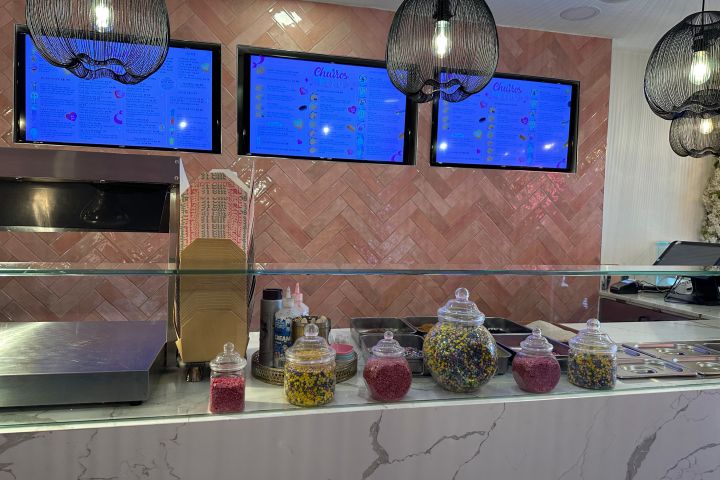 Michael from Customer Service
The food was incredible and we were blown away by just how much you got with the voucher!
What did you get up to? As soon as I saw this location I knew my bestie would absolutely love it, so I had to take her! The décor is stunning, you walk in through this incredible hyacinth light fixture that covers the entire entrance and are immediately hit by the smell of cinnamon churros and popcorn! There's neon lights, flamingos and palm trees as well as a swing-bench for taking selfies to post on Insta! Through no fault of their own they opened the bistro late, so the service was slow to begin with, but the staff more than made up for it as they were so welcoming and attentive. The food was incredible and we were blown away by just how much you got with the voucher. You get ten churros with dips, ice cream, candy floss, popcorn, any of their delicious hot or cold drinks and the most amazing bagels I have ever tasted. What did you enjoy the most? I highly recommend the caprese bagels; they're mozzarella, pesto and sundried tomatoes on a soft warm bagel. They made a welcome accompaniment to all of the sweet churros and candyfloss! We were worried that the hot chocolate might have been too rich considering all the sugar, but it was so light and delicious!
Top Tip
1. Be sure to attend on an empty stomach, but don't worry if you can't eat it all they're happy to provide you with a take-away box upon request! 2. The location is situated in the heart of South Kensington and there's some great shopping options nearby, as well as the Natural History Museum within a 5-minute walk.
Where Did
The Knot Churros LTD, South Kensington