A child's christening day is a wonderful opportunity for all the family to get together to celebrate the birth of a new baby boy or girl, to introduce them to the church, to God and to religion, giving them the choice to follow a religious path as they grow up.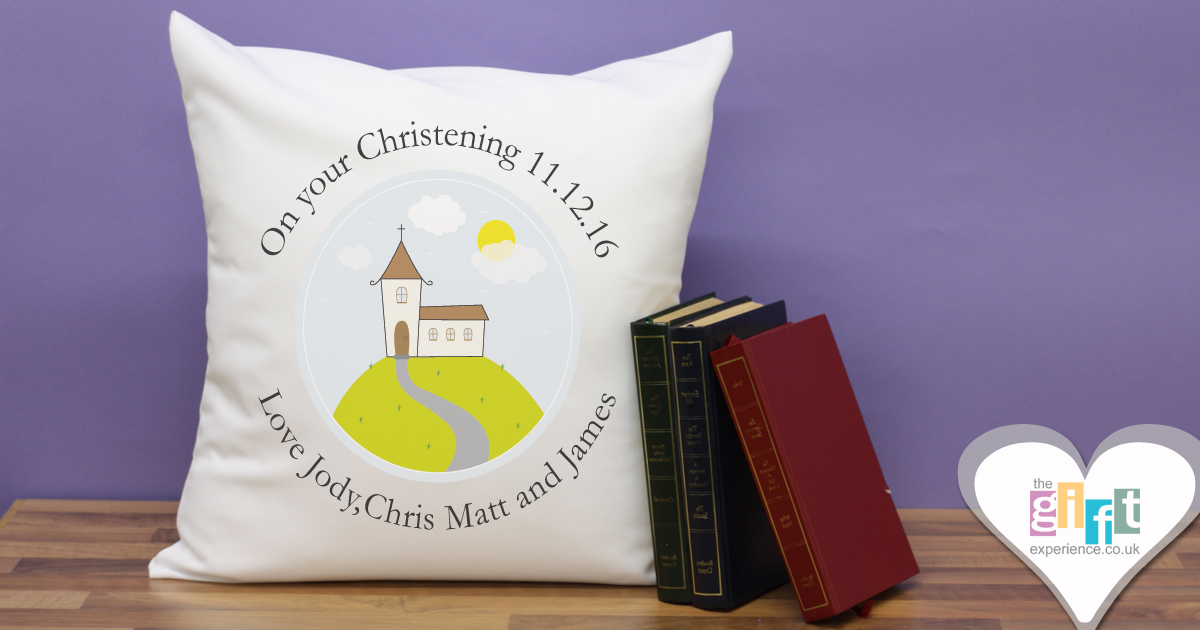 When you receive an invite for a christening, you will immediately be thinking about special Christening Gifts to give at the christening ceremony. You will want to give something special and unique and traditionally that the child can keep for many years to come to remind them of the occasion and of the people that shared it with them.


Many people will think to give traditional Christening Gifts to a child on their christening day with silver items such as adjustable bangles and bracelets or gifts with a religious theme such as personalised bibles or crosses make popular choices of presents and do make lovely keepsakes.

However, if you are thinking of presenting something a little bit different and something that holds more of a modern feel to it then how about something that will prove both practical and a great keepsake too?


Our Personalised Cushions are a fantastic modern gift to give and look lovely in any bedroom or nursery. Personalised plates also make great gift ideas that will be appreciated by a child now and forever. You can opt for a Signature which can be written on by all the guests, and then baked to make it last, or a photo plate that can be printed with any image and name and then personalised beautifully with your special message to the child!


Browse a huge range of modern style Christening Gifts at The Gift Experience.
Save
Save