The party season is fast approaching and with lots of Christmas parties to attend whether it's the office party, family dinners or a good old knees up with your friends, there will be plenty of eating and drinking to do as well as catching up with friends and simply having a good time.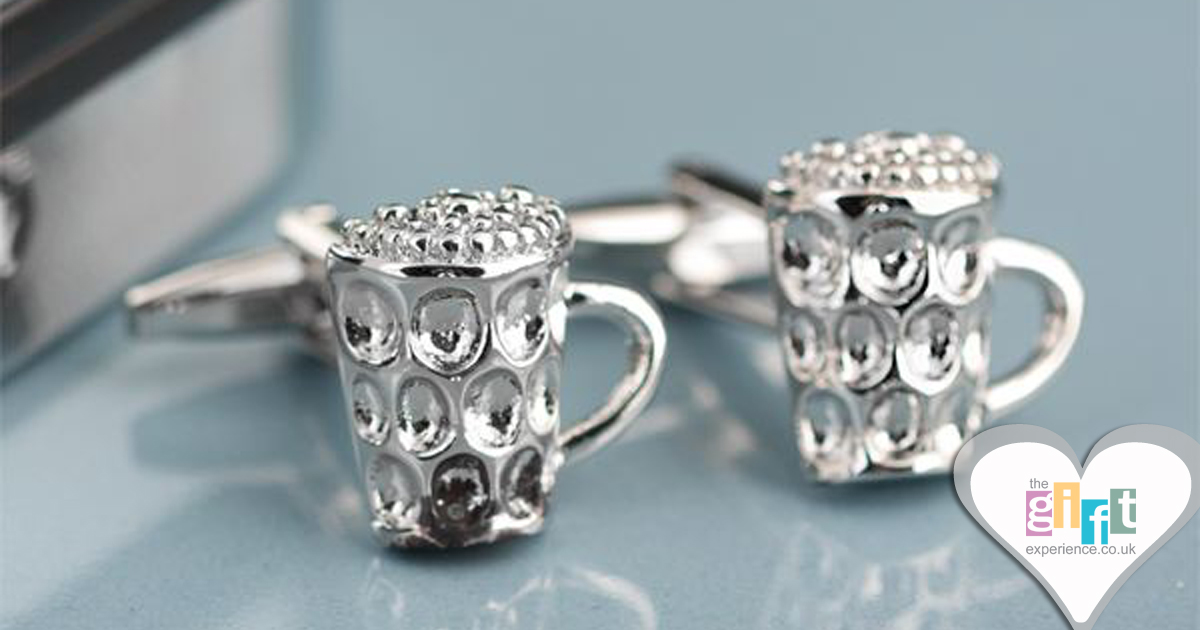 With all of these festive season events to prepare for, you will most certainly want to look your best and for the men what better way to turn up to a party than with some fun and unusual Personalised Cufflinks, a subtle accessory that will make all the difference to that smart shirt and will make you stand out from the crowd. Plus with some of our more eclectic range, you can be guaranteed an interesting chat with the ladies!
Personalised Cufflinks make wonderful Christmas gifts or for gifts to celebrate all sorts of occasions throughout the year! They are great for jazzing up that suit and they also make superb keepsake gifts as each are presented inside a lovely chrome presentation box so you can include a special personal message of your choice and we will engrave it perfectly onto the lid, something your recipient can always look back on to remember the occasion by and of course the wonderful person who gave it to them.
Get a giggle from your friends with our 'Hung Like a Horse' cufflinks, sure to get the men and women talking or go for something a little more subtle with the lovely brushed silver 'Lucky Clover' cufflinks, great for someone who is attending an important interview or starting a new job! If you know someone who is into their sports whether it's Golf, Cricket or Rugby, you can be sure to find the perfect pair of Personalised Cufflinks to suit all tastes. There are cufflinks for music fans including drum kits and guitars, cufflinks for the wedding party or even ones to say 'I Love You'!
Find your perfect pair of Personalised Cufflinks at The Gift Experience.