Dads love to be head chef in the kitchen, show who's boss on the BBQ and will most definitely believe that whoever cooks does not do the washing up!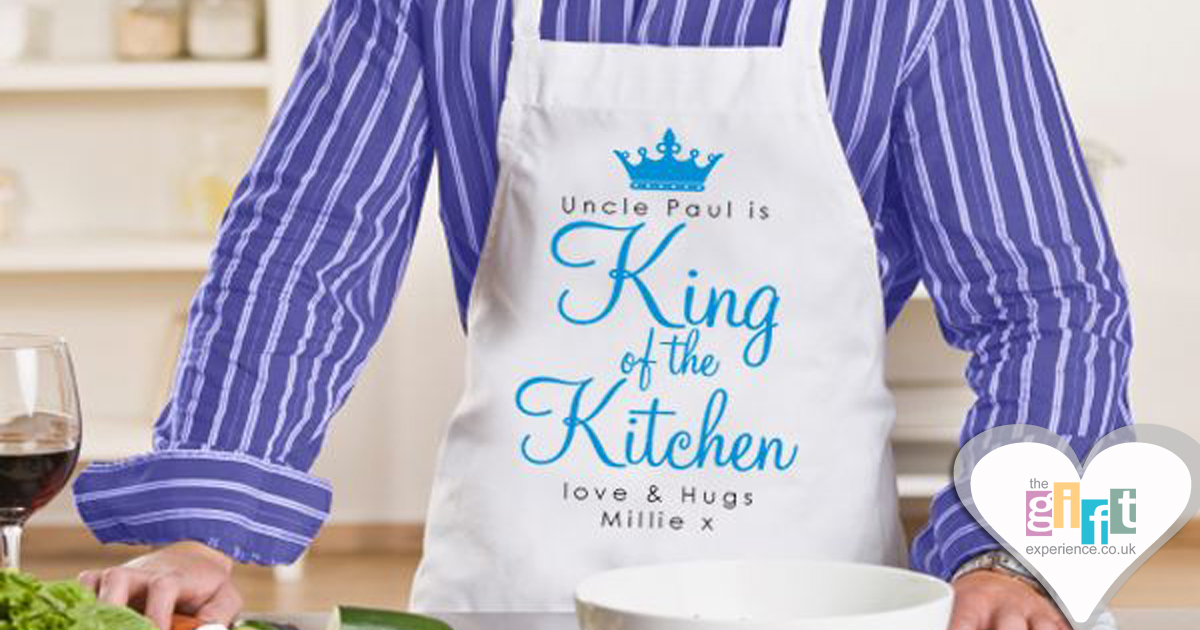 We all enjoy having someone cook for us; food always seems to taste so much nicer when somebody else has put all of the hard work into it so whether it's going home for mums Sunday roast or dad's best curry on a Saturday night with a few beers, it's always a treat.
Father's Day not only provides the chance for you to repay the favour of all those culinary delights served up over the years by cooking up something special for your dad and the rest of the family, but it's also a chance to buy him a unique Father's Day Gift that represents his love for food and cooking!
Father's Day Gifts should be thought about and ideally should be influenced by your dad's hobbies and favourite things. It's not often that you can find a gift that's fun, thoughtful, unique, personalised and affordable so a Personalised Apron will be right up your street and the budding Gordon Ramsey in your dad will be thrilled with this bright new addition to his normal chef's attire!
Choose a favourite picture of your dad or of you both together to be printed onto the front of the apron along with the text of your choice. Wish him a Happy Fathers Day or any other special message and give him a wonderful gift and keepsake that will inspire him when he has his chefs head on!
If you are hoping for some warm, sunny weather this June, celebrating Father's Day with a BBQ sounds like the perfect plan and is a great opportunity for all the family to get together for dads best burgers and a glass of wine or two! Surprise dad with his very own Father's Day Master Of The BBQ Apron so he looks the part on the day!
Father's Day Gifts for dads celebrating their first Father's Day will love a little gift from their precious new baby so an I Love My Dad Apron is just the ticket and with a personal message added to the design, this makes a great 1st gift for a new daddy!
Find your favourite Personalised Apron at The Gift Experience.