Becoming a father for the first time is the proudest moment of any man's life, an emotional rollercoaster from the moment he realises he is going to become a Father, throughout the pregnancy and then finally the moment that the newborn baby boy or girl arrives and he becomes a dad after all the anticipation and holds his child for the very first time!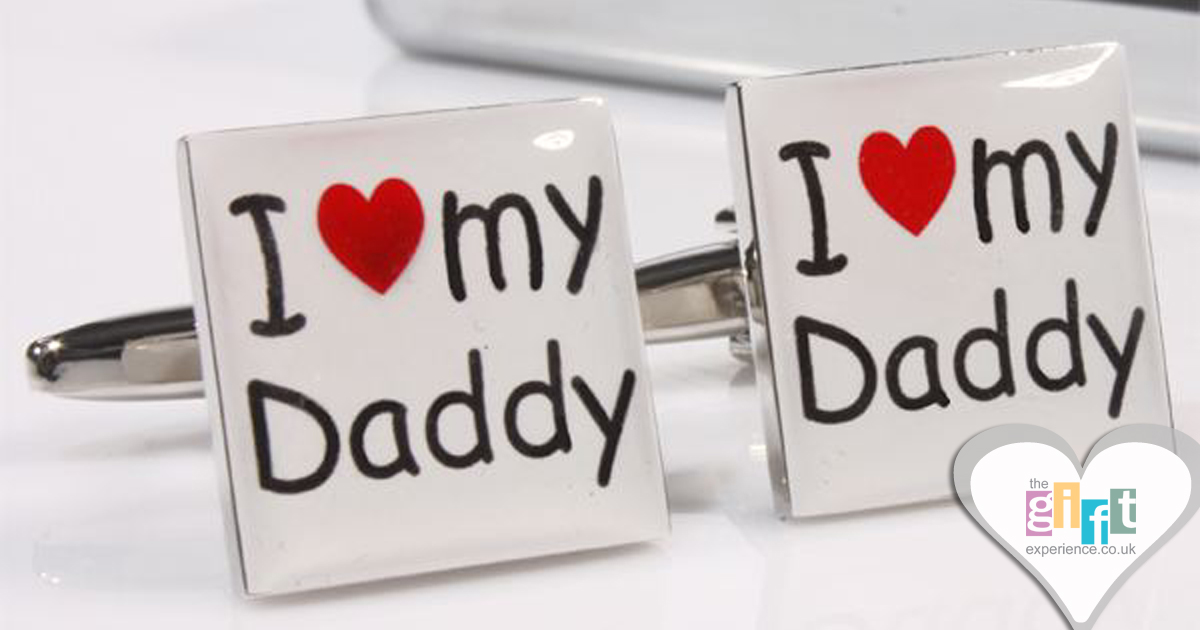 For new dads, the first Father's Day is a very special occasion and one that he will treasure in his memory forever. Great Dads should be rewarded with special Father's Day Gifts this Father's Day so get browsing some of the excellent online gifts available to treat your dad with.
So for new daddies, it is the mother's responsibility to buy that special gift from the baby to express how much they love him and how grateful they are to have him as their daddy and as the baby can't speak or shop it's down to you to buy the perfect gift from child to father!
The Gift Experience has some fabulously unusual and unique Father's Day Gifts for you to choose from but for a first Father's Day, we would recommend a gift that says I Love You. You can also personalise these items with an additional special message for Father's Day. Give dad a special mug to add to his collection with an I Love You Daddy Personalised Mug or for an added touch for when he plays his head chef role in the kitchen, choose an I Love My Dad Personalised Apron, he will feel the bees knees in this! Does daddy have a favourite t-shirt that he likes to laze around in teamed with his baggiest slouch pants? If that sounds like someone you know how about a brand new t-shirt that he won't ever want to take off with an I Love My Daddy Personalised T-Shirt.
Show a new daddy that he's the best with some great Personalised Father's Day Gifts at The Gift Experience.
Save