Father's Day is closer than you may think and as it's the day that celebrates great Dads everywhere, you should be starting to think about a great Father's Day Gift to surprise your Dad with on a day that's dedicated just to him.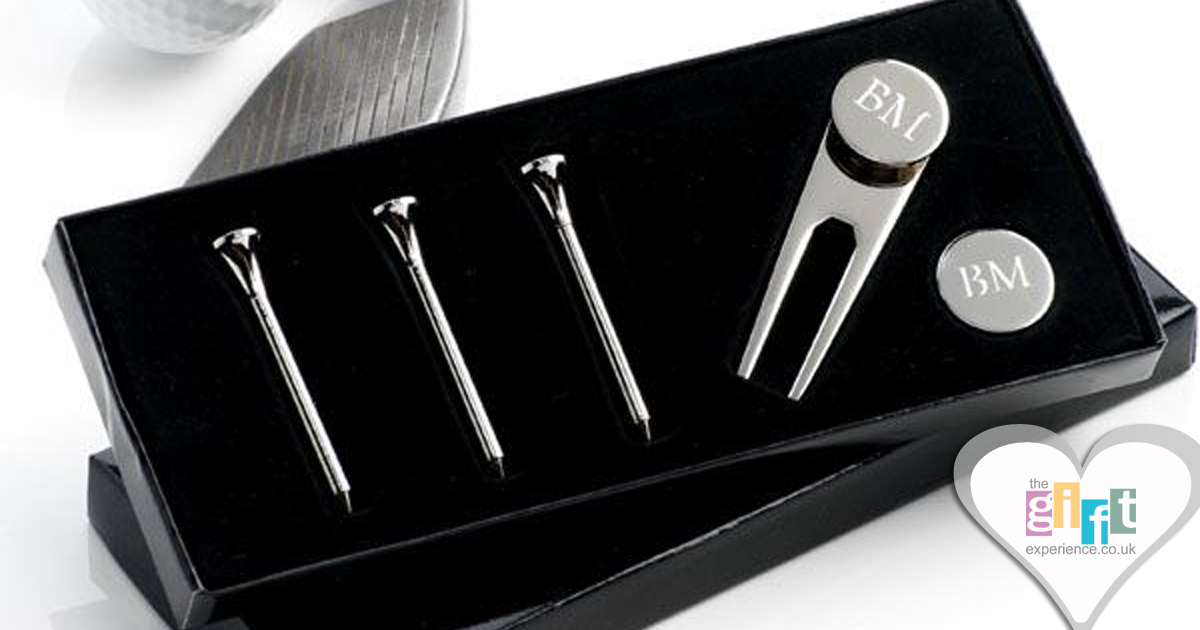 If golf is your Dads second love then choosing a golfing gift for Father's Day would be the ideal gift choice for him this year.
A Golf Green Set is a very attractive gift which can be engraved for that special keepsake. Have your Dad's initials engraved onto both the divot repairer and ball marker in this silver-plated set which also includes three golf tees, all displayed in a beautiful presentation box which your dad will love!
This is a special and affordable gift which will make a wonderful addition to your Dad's golf bag and will make sure he looks the part on the golf course!
If you think the idea of golf themed gifts could be the end to your Father's Day Gift Ideas problems then browse the selection of gifts available now at The Gift Experience where you will find anything from a Golfer Wine Bottle Stopper to a Golfer Pint Glass and even an Engraved Golf Putter!
Find the perfect Father's Day Gift to suit your special Dad!