With the royal wedding of Prince William and Kate Middleton looming, wedding fever has swept the nation. Whether you are busy planning your own wedding or if you are attending a family or friend's special day then you will need to be thinking about Wedding Gifts in some way or another.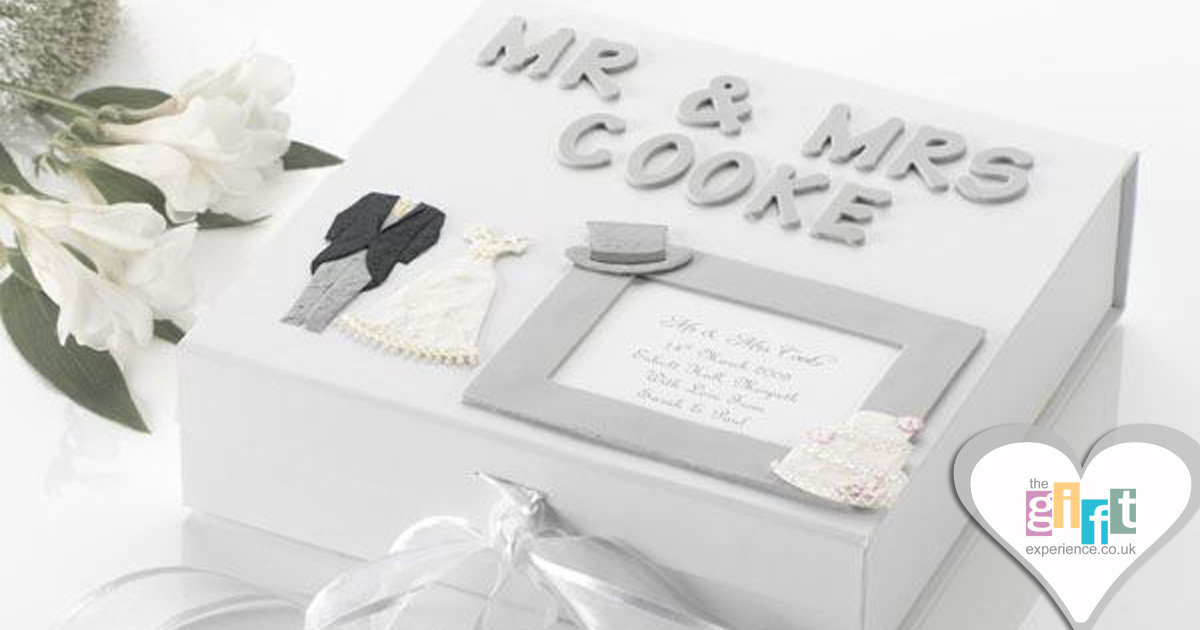 If you are a guest buying for the bride and groom you will want to find something special and unique to commemorate the big day and for that Personalised Wedding Present why not choose something to keep all the memories of the wedding day intact with a Personalised Wedding Memory Box, beautifully embellished to include the couple's names along with a commemorative plaque decorated with a top hat and wedding cake.
As the future Mr and Mrs, you will have had plenty of support from family and friends in preparing for your wedding day and these people will need a big thank you! Show your appreciation of their efforts in helping to make your wedding day the best day of your life and surprise them all with a special personalised gift.
You can buy unique gifts for all the males in the wedding party, treat the best man, ushers and fathers of the bride and groom to a selection of unusual gifts that you can personalise however you wish. Surprise your best man with a fabulous personalised caricature drawing where he can re-live his best man moment and fabulous speech – a great gift no matter how it went on the day! Pick up a personalised usher mug or hip flask and the father of the bride/groom will love a Pocket Watch with personalised gift box.
The mother of the bride and mother of the groom are sure to have played a major role in both the wedding day and all of the preparations so a lovely way to show just how much you appreciate all that they have done is to buy a special gift that oozes luxury and glamour. They can keep the jewellery worn at the wedding in an Antique Jewellery Box, which can be personalised with a unique message. Give your bridesmaids a personalised candle, pretty trinket box or engrave your words onto a compact mirror so that they can remember their special role on the go!
For a wide selection of Wedding Gifts and Engagement Gifts visit The Gift Experience and browse to your hearts content!