That time has arrived and students all over the country will be saying goodbye to the books for now and hello to the 'real' world!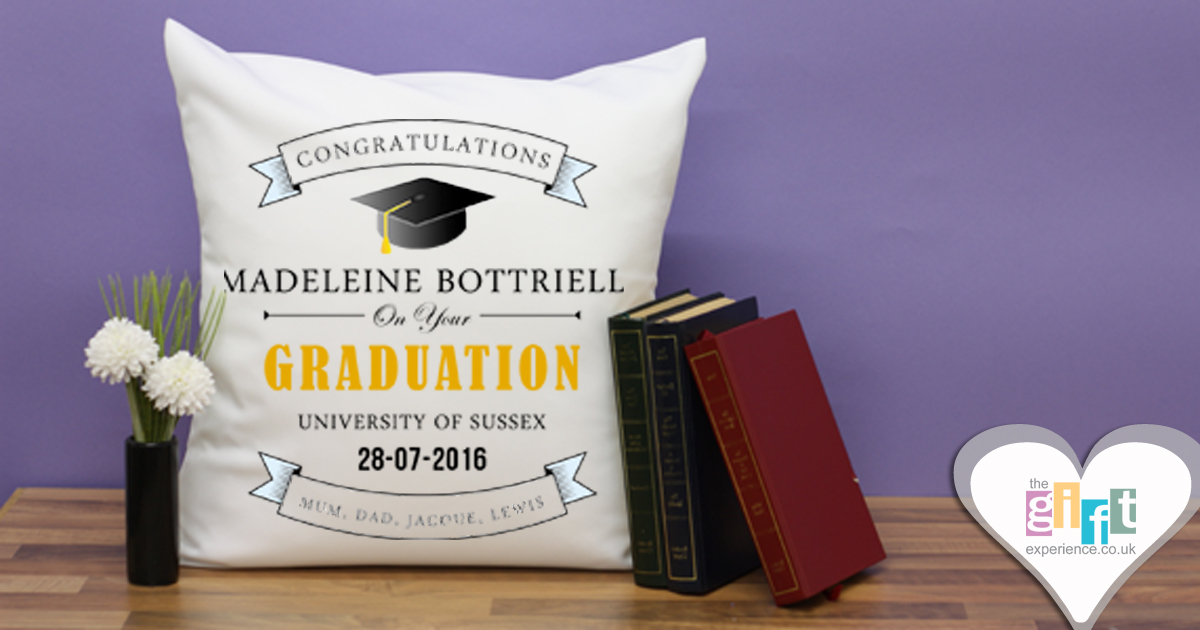 After three or more years of long lectures, essay deadlines, exam stress and of course all of the late night parties and the running up of nasty student debt, the time has finally arrived for it all to end and for the celebrations to begin!
Graduation day is a proud moment in any student's life along with the long-suffering parents and family of the graduate who have undergone years of tantrums, tears and torment from their star student! Congratulate your graduate with special Graduation Gifts that will remind them of this momentous occasion and of all that they have achieved!
Finding something a little different to present to a graduate is not always the easiest of tasks as you will want something truly unique and that they are not likely to receive twice. Our personalised graduation cushion provides all that you need in a Graduation Gift. These soft cushions can hold not only the graduate's name but the name of their university, the year that they graduated and any special message, so you know they will look stunning displayed proudly on the sofa or in their bedrooms at home and are such a lovely reminder to a graduate of their special day.
Graduation Gifts are a lovely way to reward someone for what they have achieved and you can find so many unusual gifts that they will be thrilled to receive on this proud day, find your perfect gift now at The Gift Experience.