Bridget Jones, in her famous diary, thought things couldn't get any worse when she spilt an enormous blob of Rouge Noir nail polish down the front of her pristine bridesmaid's dress. That was before her run in at the church with a teething baby and a bunch of overactive five year-olds...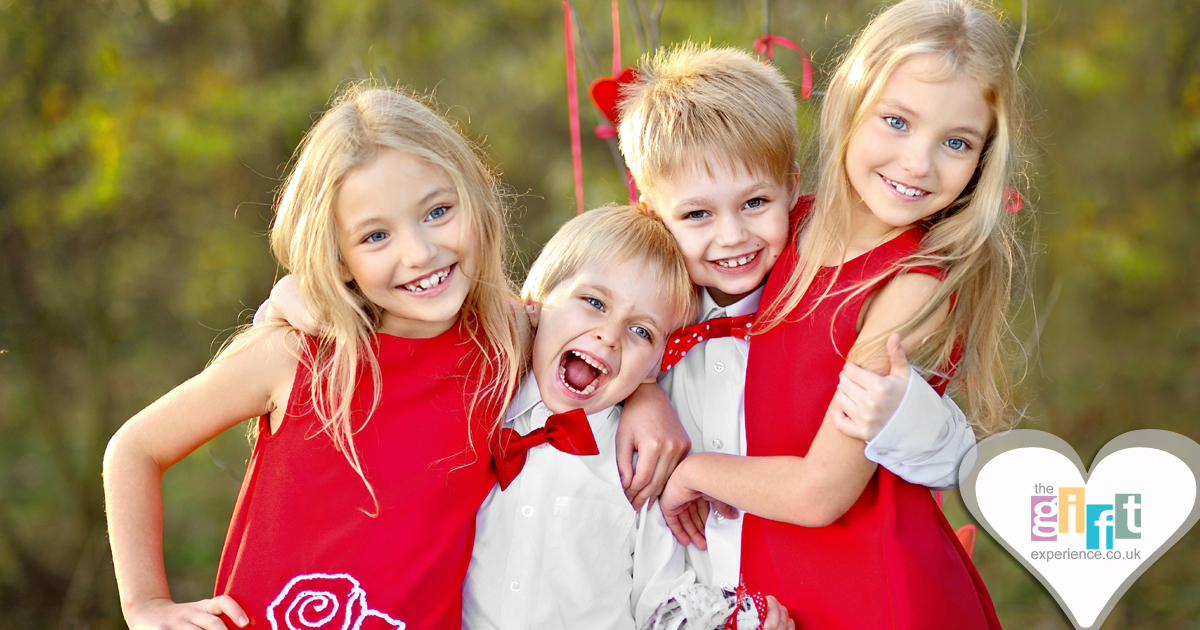 Helen Fielding wrote: "Dumph. A football crashed down the aisle into the back of Jude's dress. Two little boys emerged from the font area ... God, the baby was really yelling now. There was, effectively, a children's party going on in front of the altar ... I overheard the mother of the footballing boys saying nasily ... 'But it's wonderful having children just being themselves at a wedding. I mean that's what a wedding is all about, isn't it?" (Bridget Jones, The Edge of Reason).

Is it? Or are you starting to have nightmares about baying banshees, little 'accidents' under the top table and Auntie Babs' hair piece hanging like a dead ferret from the top tier of your (hugely expensive) wedding cake?
To be fair, weddings are family occasions, and of course it is only right and proper the little members of are present.
But you wouldn't be human if you did not worry about their behaviour on the day. Children are predictably unpredictable. Consequently, preparing for trouble will prove time well spent.
If you are a parent intending on taking your youngsters to a wedding sometime soon, or a bride and groom inviting guests with children, (indeed, you may even have some of your own), you will naturally be on edge. You won't feel as relaxed as you should, which means you may not be able to concentrate on the ceremony. If you are distracted, your children will probably pick up on your vibes anyway – meaning you have a 'lose lose' situation on your hands.
What's more, children get bored, tired and irritable far more easily than we do.
Excluding children might seem tempting, but this bold step can easily degenerate into a proper family argument. Remember too, that family members may not be able to find a childminder to look after their offspring; nor may they want to leave them with a stranger. This could mean your guests have to stay away from the wedding altogether.
Apart from taking a favourite toy and a comfort blanket along to the ceremony, there is a compromise which will guarantee a wail-free wedding. Digits at the ready ? Then prepare to dial your local mobile creche.
Mobile creches are manned by fully-qualified nursery nurses. In fact, senior staff usually have an NVQ Level 3 in childcare, making them eminently more qualified to deal with fractious four year-olds than even their own parents (especially their own parents – children are notorious for playing up mum and dad more than anyone).
By taking advantage of a mobile creche service, everyone's mind will be put at rest, and you'll be able to choose a set-up that fits in with your individual wedding plans. Creche workers' ways with children are not confined exclusively to the actual service. Ask if yours offers a night owl service, for instance.
Put into the context of paying for your wedding, the mobile creche idea is inexpensive.
You can expect a structured plan of activities for the day and evening, just as with any other childcare establishment.
With all your child guests catered for, everyone can enjoy every single aspect of your wedding.
Now that is the mother of all wedding gifts.
Browse our selection of Wedding Gifts from The Gift Experience.
Save
Save
Save
Save