If you're stuck for a unique gift idea for Valentine's Day then our list for Him & Her has you covered. With gifts from personalised jewellery and photo frames to the ultimate pub in a box, our list has the perfect idea for your Valentine this year!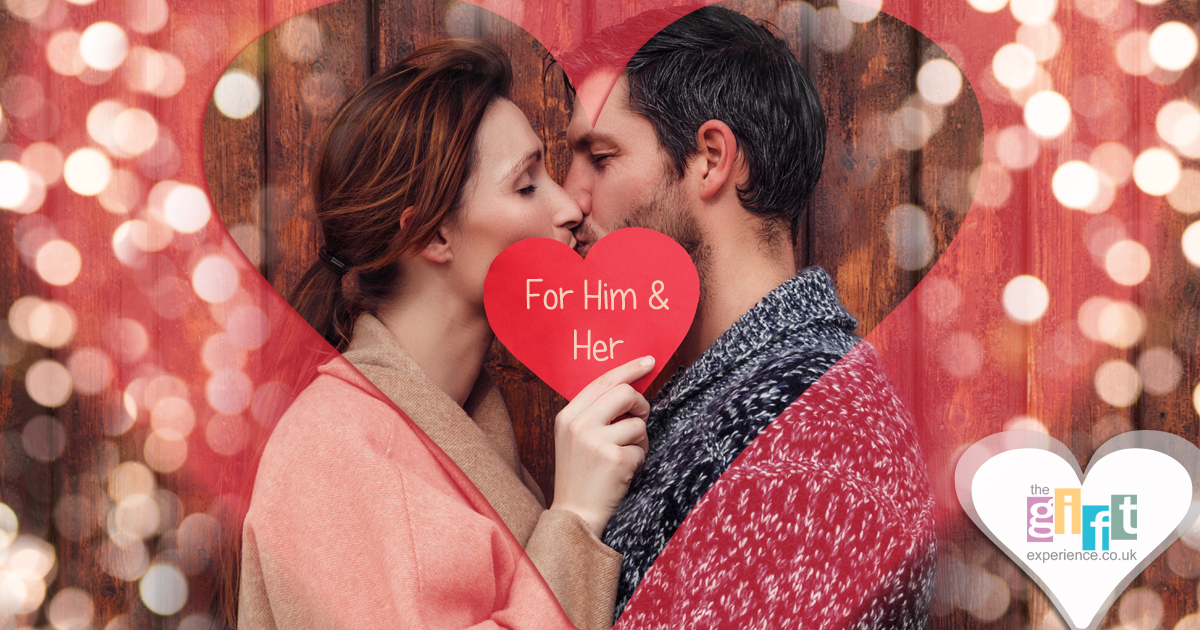 1.Brown Leather Hip Flask & Rose Gold Jewellery Box

These two gifts sit at the higher end of our £35 budget so you know you're in for some great quality gifts.

Him: Treat him to a classy hip flask with a unique touch so he will always think of you when enjoying his favourite tipple. Wrapped in brown leather with cream stitching for and a unique message engraved onto a steel plaque on the surface of the flask to create a special gift they will treasure.(£29.99)

Her: Give your treasured jewellery a radiant home with this rectangular glass jewellery box, featuring a beautiful rose gold foiled floral butterfly lid design and bevelled mirror side panels for a luxurious finish. Complete with a black fabric lining and black ribbon lid brace. (£19.49)

Get the flask here and the jewellery box here.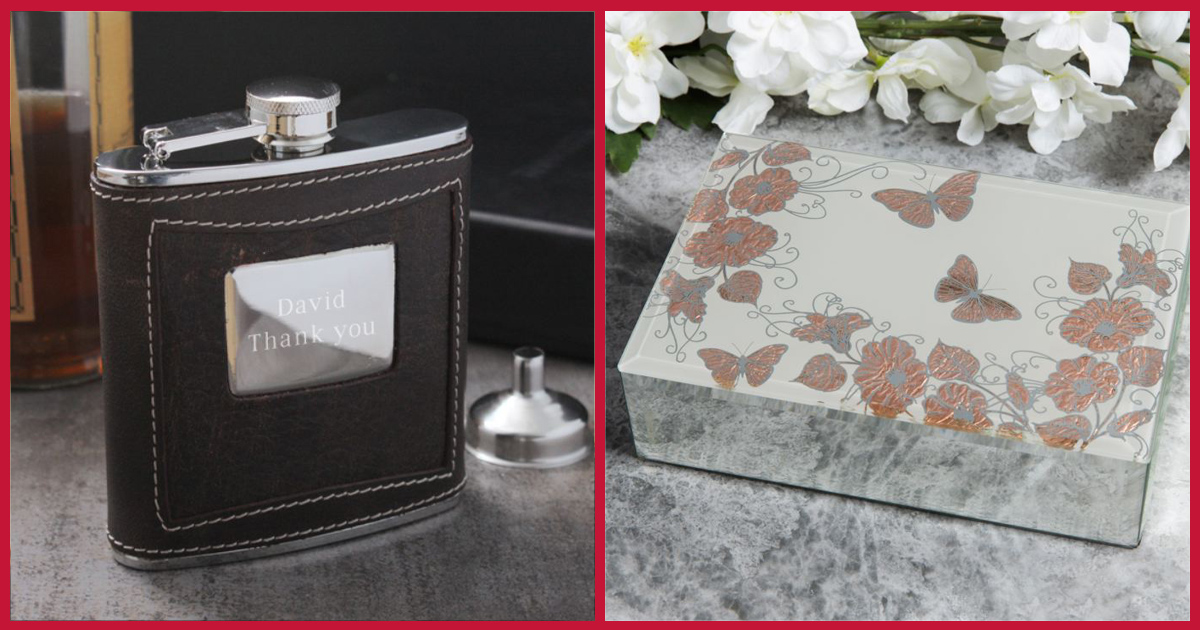 ---
2. Vintage Chrome Zippo Lighter & Personalised Silver Plated Rose
Again sitting at the higher end of the budget these two gifts add an element o
f shine to Valentine's day with their Chrome and Silver surfaces.


Him: Our Vintage Zippo Lighter will definitely bring a spark to your relationship – we couldn't resist – and is actually a great little gift that most men are bound to love. Whether its to light candles, cigarettes or just handy to have around, this chrome lighter is a great little companion and, with plenty of space for a personalised message, this gift will be a little memento of you that he can carry round in his pocket. (

£34.99

)


Her: Our Silver plated rose definitely packs a punch when it comes to Valentine's gifts – what's more romantic than a symbol of love that will never die? Sure to get you brownie points this year, our silver rose will mean more to her than any regular bunch of flowers because it will never wilt and you can also have the tag engraved with a short romantic message. (£29.99)

Get the lighter here and the rose here.

---
3. Personalised Heart Shaped Chopping Board & Personalised Candle
With messages that would make even the least romantic person swoon these two gifts are sure to show your other half how much you love them.


Him: Our heart shaped chopping board has an engraving in the middle that references (manly) mountains and oceans yet also highlights how your love outdoes them to bring a romantic element to this chopping board. There is also space at the bottom of the thick wooden board to have any loving message engraved for your other half. (£16.99)


Her: What can be more romantic than a love story? This candle brings romance in abundance and is a great gift for anyone that loves the warm light candles bring. With the opportunity to also have a personalised message of your own printed at the bottom of the candle this gift is a lovely idea for her this Valentine's Day. (£9.99)

Get the chopping board here and the candle here.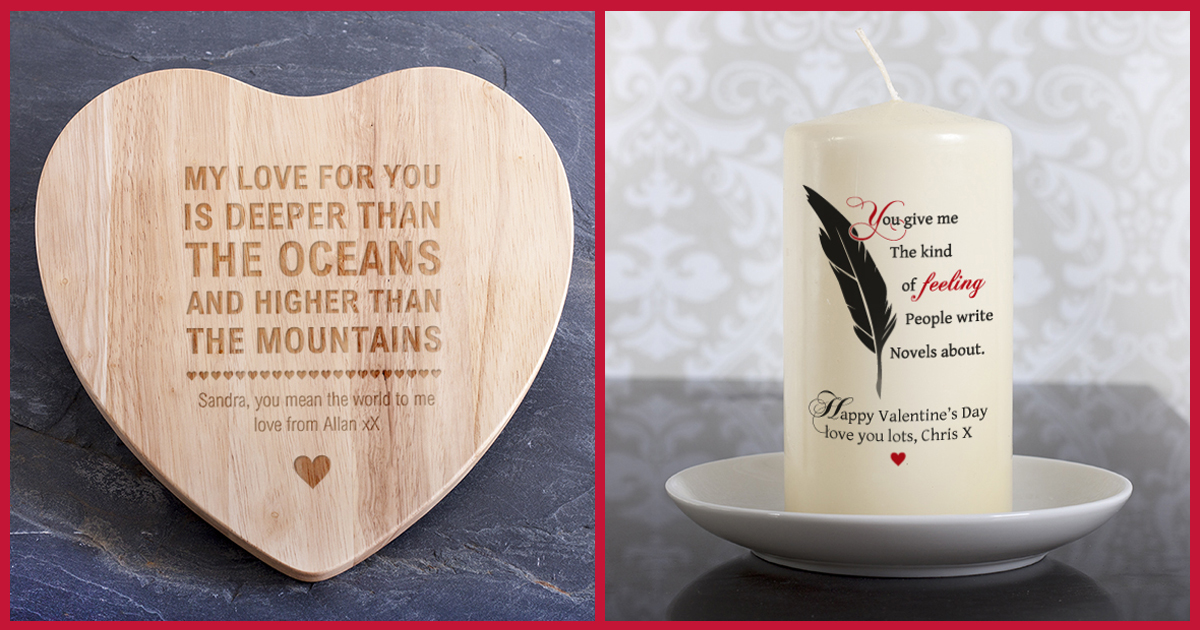 ---
4. Engraved Oval Cufflinks & Heart Necklace

Sometimes its nice to go traditional with Valentine's gifts and jewellery is about as traditional as it gets.

Him: Wearing your heart on your sleeve may be a little too much to ask of your other half however he will be proud to wear these cufflinks which can be engraved with his initials. On top of the cufflink engraving the lid of the box can also be engraved with a personalised message to make this gift even more special. (£24.99)

Her: This gorgeous Sterling Silver Heart Pendant Bracelet makes a simply stunning gift for the special lady in your life. The beautiful piece of jewellery is lovingly presented inside a personalised box which is engraved with a special message of your choice. (£34.99)

Get the cufflinks here and the bracelet here.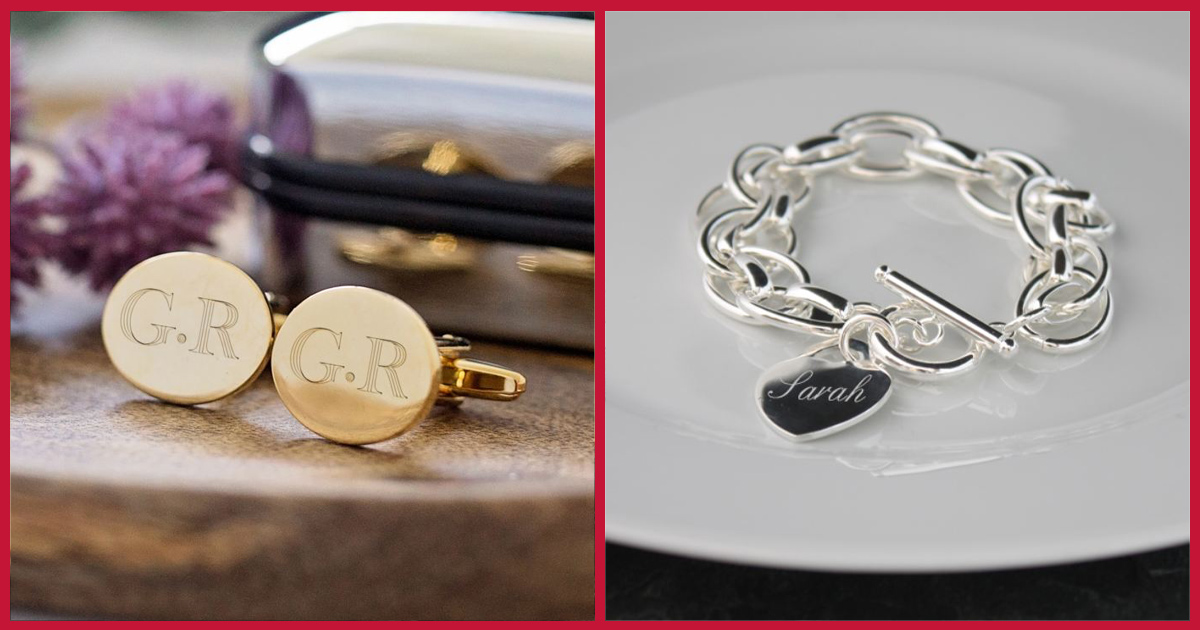 ---
5. I Love You Shiny Silver Photo Frame & Engraved Five Hearts Photo Frame

With there being so many social media platforms to share photos on these days it's rare that we take the time to actually have a photo printed, even though they can often make the most romantic and thoughtful gifts.

Him: Our shiny silver frame is the perfect gift to house that one special photo of the two of you that you know he will adore. As the words I Love You are only engraved at the top of the frame there is plenty of space along the bottom of the frame for you to have your own personalised message engraved. (£19.99)

Her: A must have for those romantics amongst us. With the four open hearts down the left hand side, each with a sparkly crystal at the top of the heart, this frame is truly stunning and to make this an extra special gift we will engrave a message of your choice at the bottom of the frame. (£19.99)

Get the shiny silver photo frame here and the 3D love photo frame here.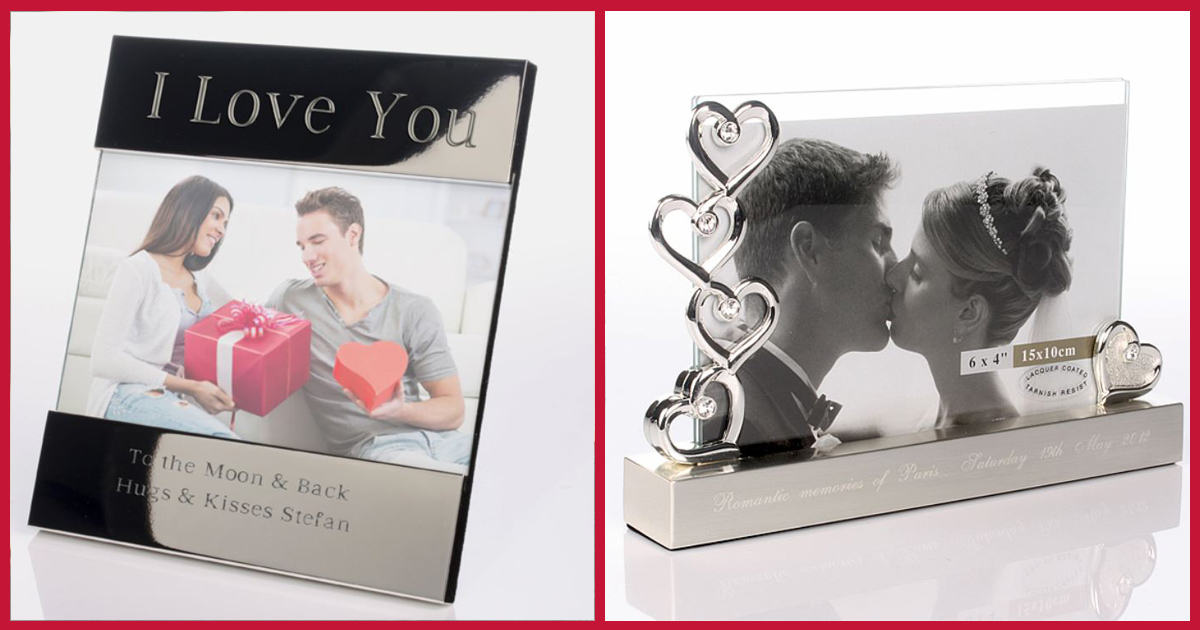 ---
6. Personalised Metal Soulmate Wallet Card & Catch Your Heart Cushion

A lot of the time with gifts people say "It's the thought that counts", but the next two items offer you the opportunity to actually put those thoughts on the gift – very romantic.

Him: Have your most favourite photo of you together put onto one of our amazing Personalised Soulmate Metal Wallet Photo Cards and give it as a unique and romantic gift to carry in his wallet and keep your message with him at all times. (£9.99)

Her: Sometimes you can't put into words just how special your other half is to you so you can let this cushion do the job. With a lovely design and romantic message it's a great gift made even more romantic by the personalised message you can have printed along the bottom of the cushion. (£14.99)

Get the Soulmate Wallet Card here and the Catch Your Heart Cushion here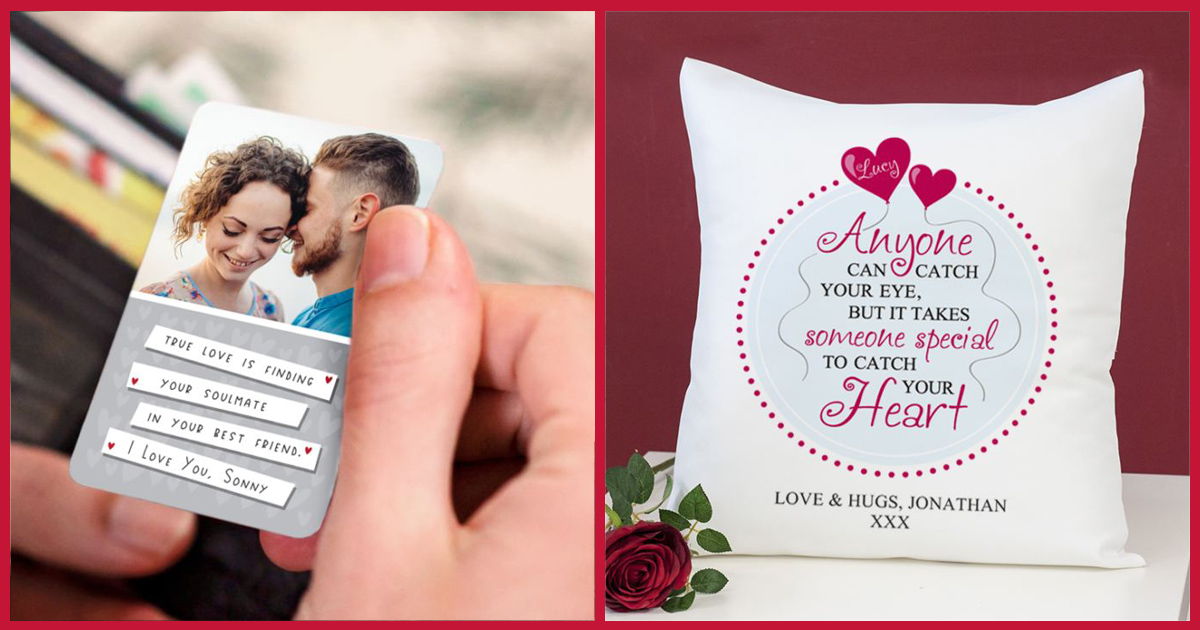 ---
7. Personalised Ultimate Pub in a Box & Be My Valentine Personalised Gift Box
Never underestimate how much people love a good gift box full of goodies – these two gifts take some loved themes and personalised features to create gift boxes any Valentine would be more than happy to have.


Him: With three ales, a packet of crisps, some nuts and an engraved tankard this ultimate pub in a box does exactly what it says on the tin. All of the ales can hold the name and a message for your other half and the chunky glass tankard can be engraved with any message to make this gift box a great surprise for him this valentine's day. (£29.99)


Her: If she loves the romance of Valentine's day then this gift box has it in abundance. Inside the personalised box is a heart shaped mug filled with heart shaped sweets, romantic rose petals, love heart sweets and a very cute love monkey. (£22.99)

Get the pub in a box here and the Valentine gift box here.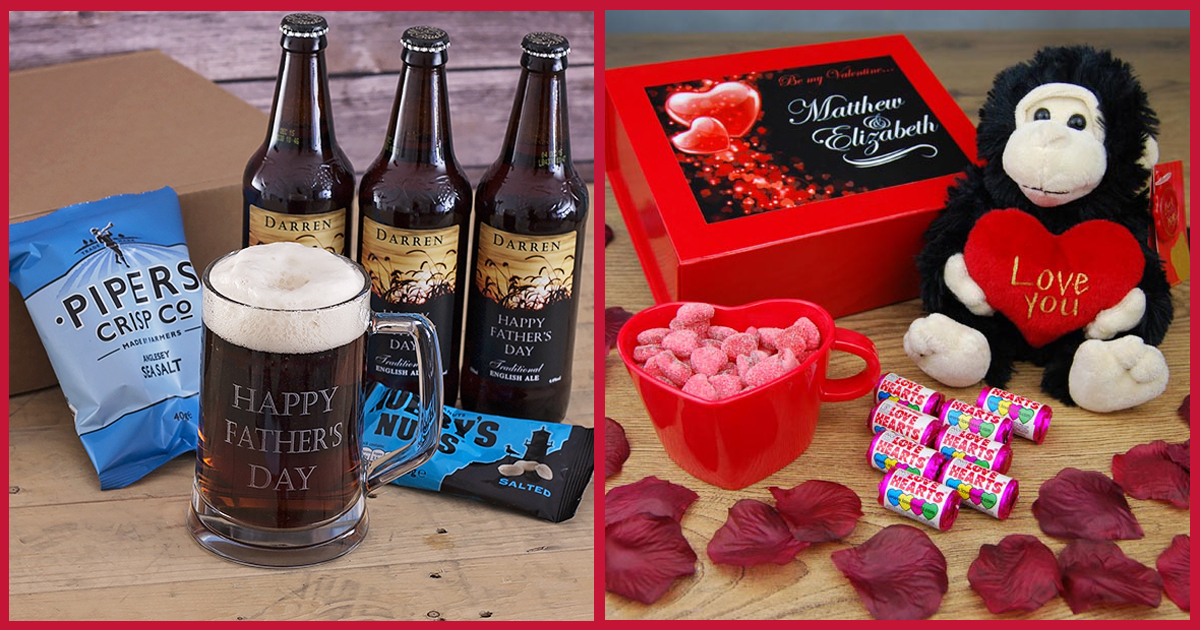 ---
8. Gin And Tonic Framed Print
& Love Is In The Air Framed Print
It's always nice to be given a thoughtful gift that can double up as a decoration and these lovely prints can do exactly that this Valentine's day.


Him: If he loves a good G&T then this quirky but romantic print is a great gift idea. The print is a great design, especially for someone who doesn't like the idea of a 'mushy' 'loved-up' valentine's gift. However, this unique print also manages to get your feelings across to your partner, albeit behind his favourite tipple – a win, win. (£29.99)


Her: Love is in the air with this Personalised Framed Print. This print features two love birds sat on a branch with yours and your partner's names appearing inside the wings of the birds to create a lovely little keepsake that she'll cherish long past Valentine's day. (£29.99)

Get the G&T print here and the love is in the air print here.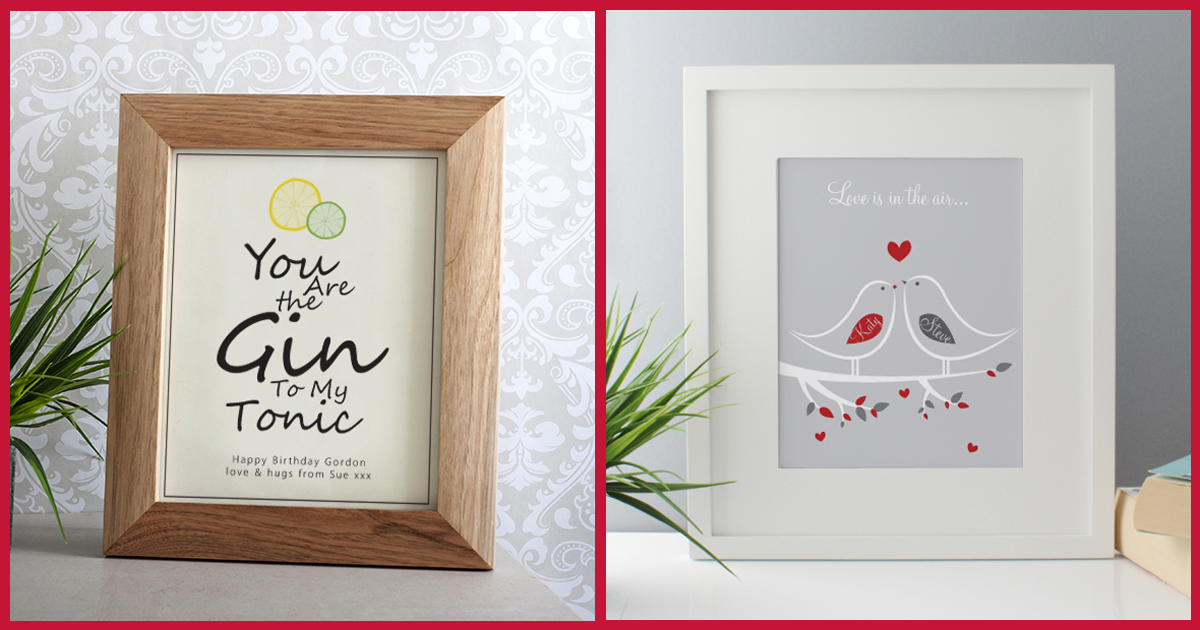 ---
9. Approved Package Boxer Shorts & Number 1 Girlfriend T-Shirt

A little giggle and some sauciness is a great way to celebrate Valentine's day which is where our personalised clothing for him & her comes in.

Him: Both of these gifts feature our 'Approved Package, 100% sexy' design as well as a fun little note which gives you the chance to personalise the gift for your other half with your name. Both pairs of underwear feature deep waistlines – the boxer shorts from elasticated cotton and the briefs from elasticated lace. (£14.99 each)

Her: Tell your girlfriend just how much she means to you with this personalised No. 1 girlfriend t-shirt which is printed with a thoughtful personalised message of your choice. (£19.99)

Get the boxer shorts here and the girlfriend t-shirt here.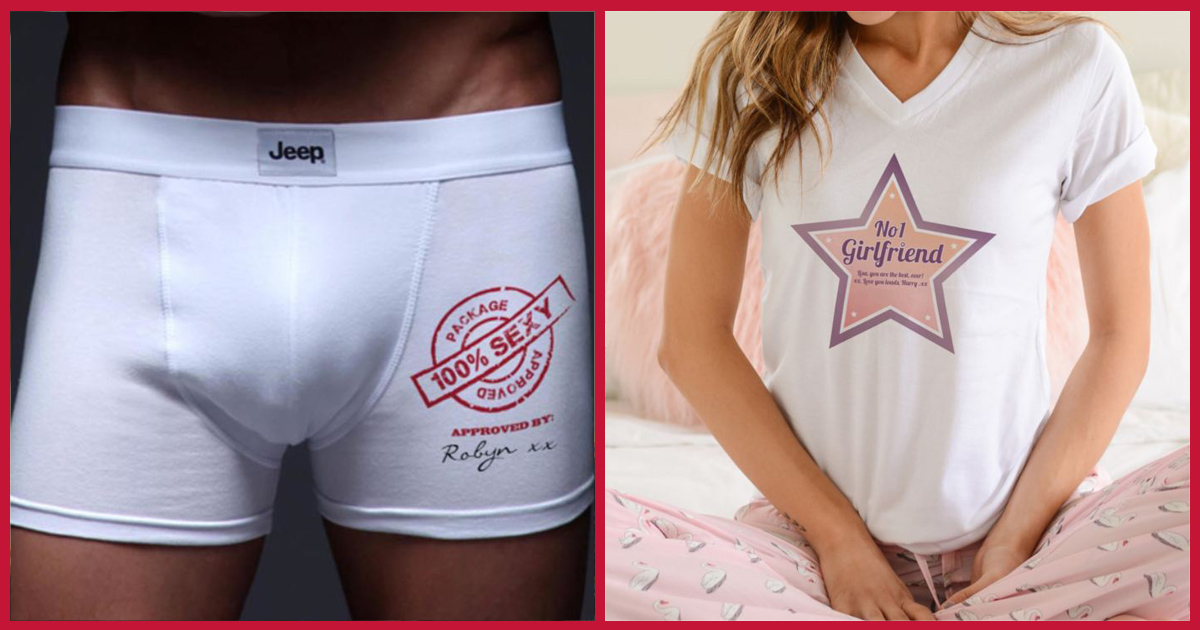 ---
10. Kinky Kards
& Valentine's Day Romantic Rewards Scratch Cards
Why not let the romance fall to the cards this Valentine's day with our romantic and kinky scratch card games.


Him: You decide which you'd rather – romantic or kinky and then give your partner a card in reward for good behaviour, or if they've been especially nice, and scratch the card to reveal the activity.


Her: On our romantic rewards cards the activity could be anything from a dinner date or a massage to something a little saucier (£9.99). On our Kinky Kards you know you're in for a rated 18+ activity that you and your partner can share for a little bit more than basic intimacy (£11.99).


A certain way to add a little loving to your Valentine's day.

Get the Kinky Kards here and the Romantic Rewards cards here.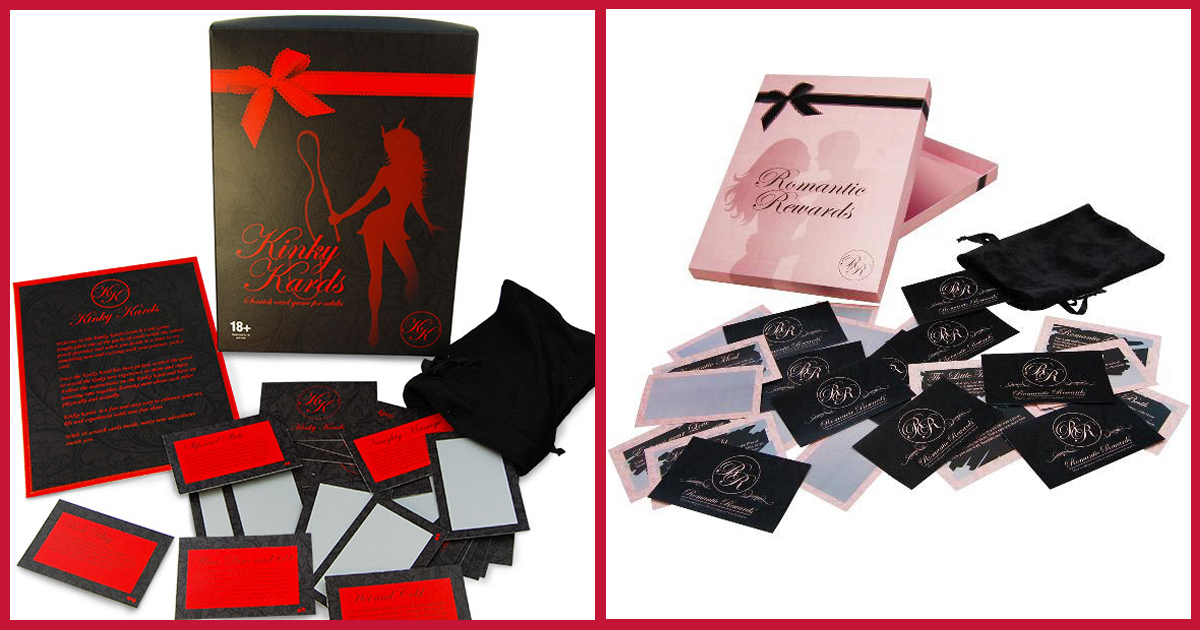 Save
Save
Save
Save
Save
Save
Save
Save
Save
Save
Save
Save
Save
Save
Save
Save
Save
Save
Save
Save
Save
Save
Save
Save
Save
Save
Save
Save
Save
Save
Save
Save
Save
Save