If you've left gift shopping a little late this year then why not check out our guide to the best, personalised Christmas gifts that you can still get in time for Christmas!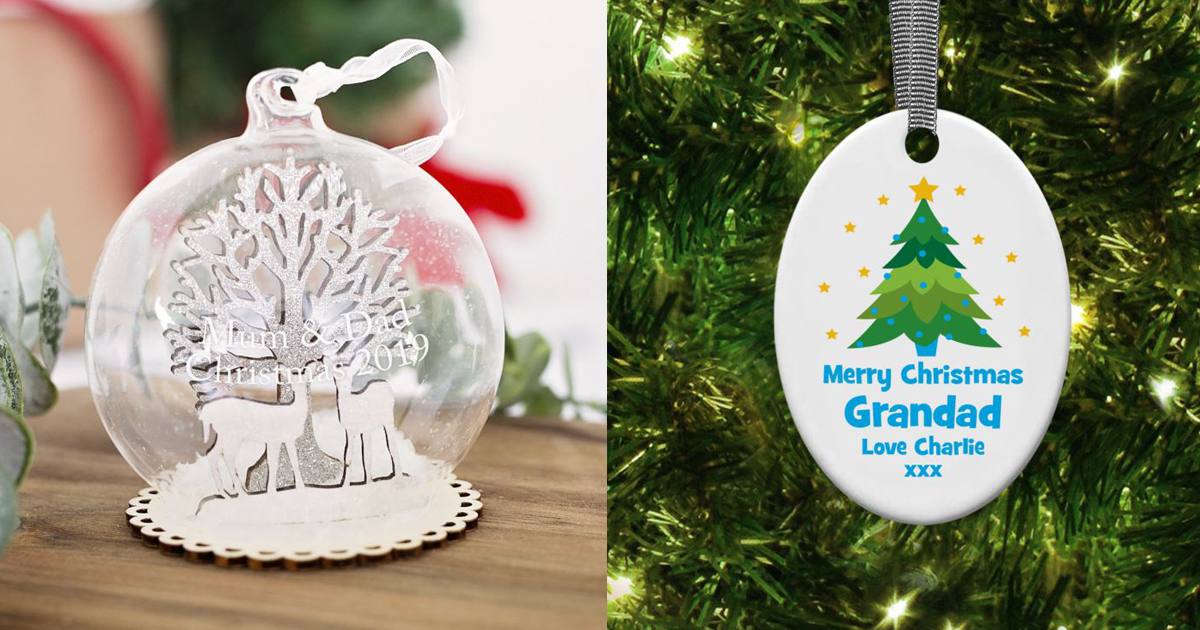 Personalised Christmas Decorations


Sometimes the best gift you can give is something personalised they can hang on the Christmas tree every year. Personalised decorations come in may forms, from photo baubles with any cheeky chappy's face to engraved glass hearts with a sweet message to a couple celebrating their first Christmas. A sure-fire way to show that festive spirit, and your thoughtfulness, is with a decoration that will sit pride of place every Christmas.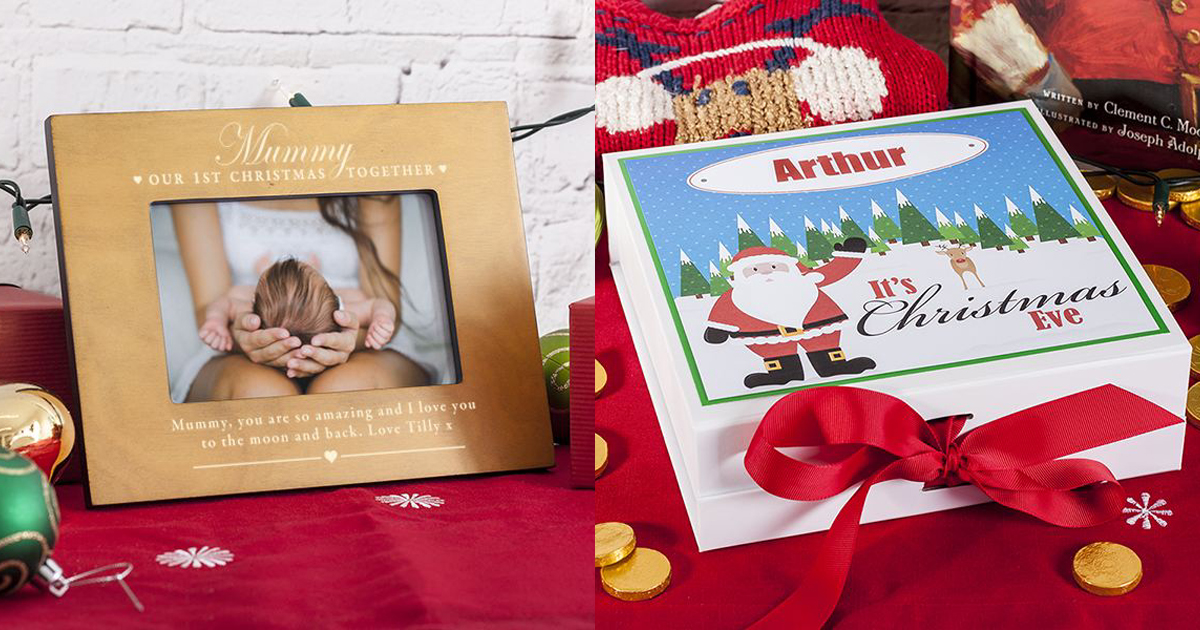 Baby's First Christmas Gifts


If a little one is celebrating his or her First Christmas then a personalised gift is the perfect thing to give to them, or their parents, this Christmas. Keepsake gifts from a special occasion like this will be treasured until the baby is an adult – so you know you're getting them something that will be cherished. Great First Christmas gifts include keepsake boxes, baby grows and engraved photo frames for that precious First Christmas photo.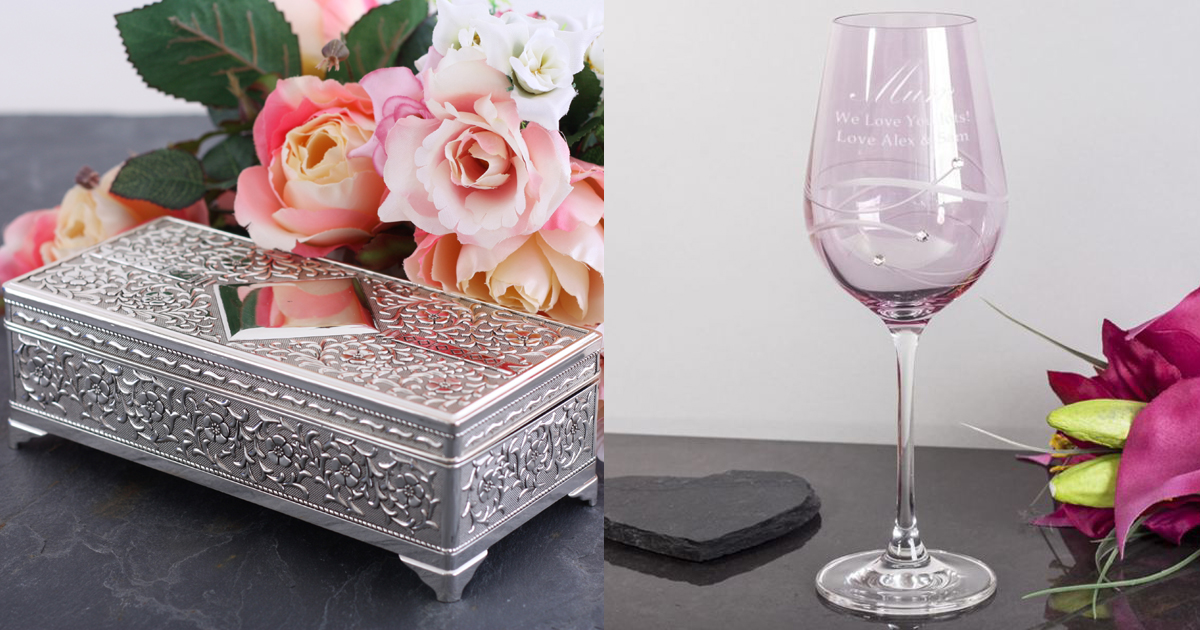 Personalised Christmas Gifts for Women


When you want to buy a Christmas gift for the lady in your life, whether that be your sister, mother or wife, a present that is engraved with a special date or message is a sure-way to win her affection. You can always buy her something useful like an elegantly engraved wine glass, something sweet like a silver-plated rose or even a keepsake she'll treasure like an engraved jewellery box. Whatever gift you choose make sure to have it personalised with a special message that she'll appreciate.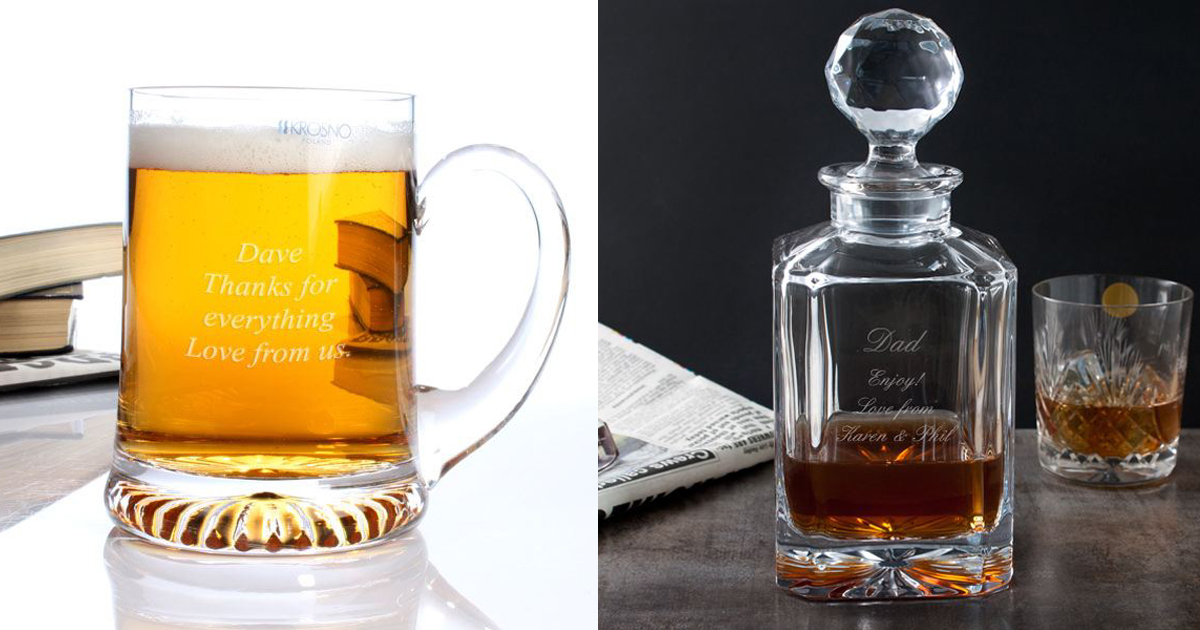 Personalised Christmas Gifts for Men


Buying for a man can be tough, we'll say it, however getting him something personalised is a lovely way to take a great gift and give it more sentimental value and importance. For instance our engraved tankards are popular Christmas gifts for men, as are our personalised cufflinks and elegant whisky decanters – brilliant gifts on their own but even more special when given with tipple inside!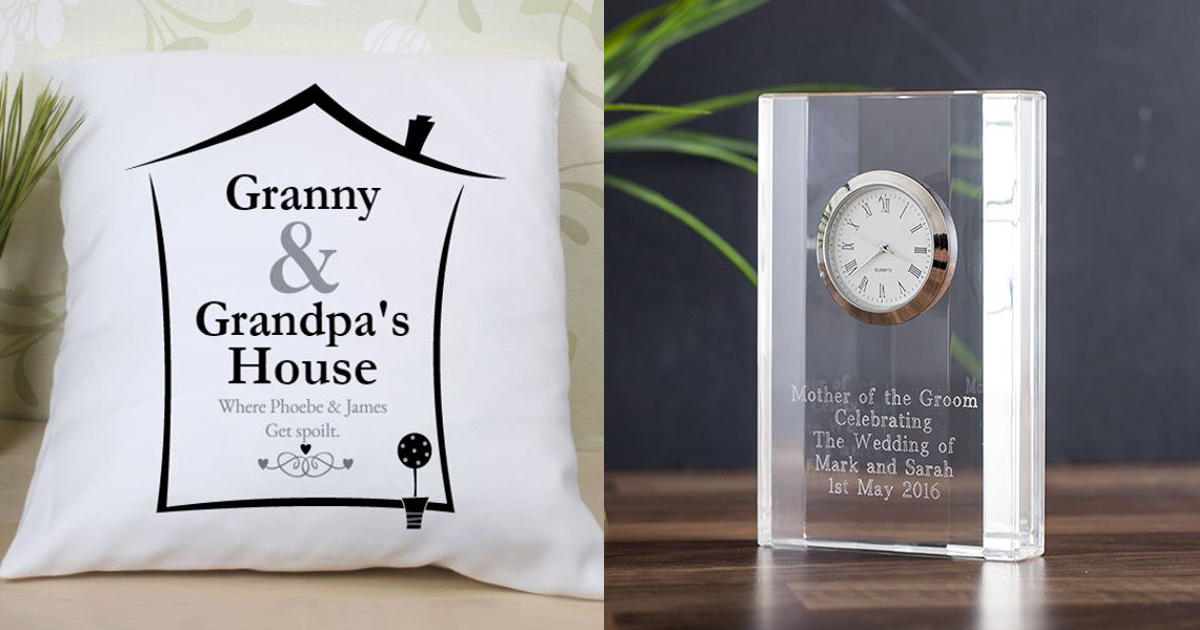 Personalised Christmas Gifts for Grandparents


Sometimes it can be hard to buy for an older generation, especially when you might be buying on behalf of your kids but, if there's one thing we know, grandparents love receiving anything to remind them of their grand kids. Whether that 'thing' is a personalised cushion, a photo apron or an engraved mantel clock with a thoughtful Christmas message of love, you're certain to be onto a winning Christmas gift if you keep the grandchildren as a focal feature!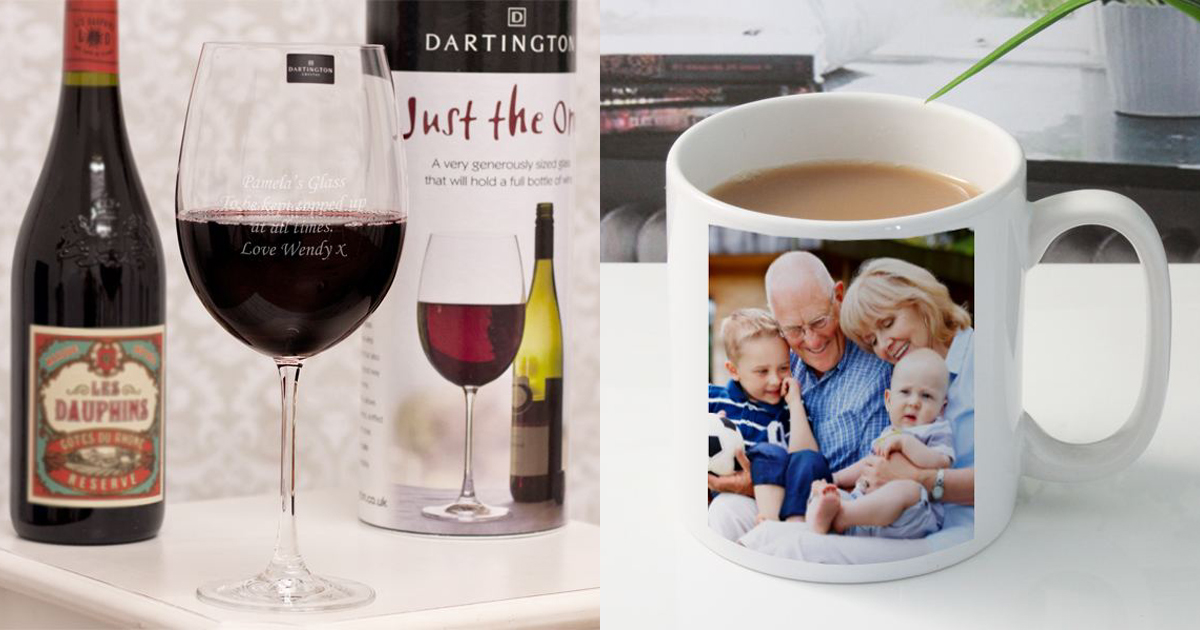 Personalised Secret Santa Gifts


The great thing about Secret Santa gifts is the opportunity for you to really use what you know about you recipient to buy the perfect gift. Failing that, you can always buy them something great and personalise it with their name or a photo to have the desired effect! Our Secret Santa Gifts section has a range of items, at a variety of price-points, so your sure to find something for your co-worker or friend.

Personalised Christmas Stocking fillers


Christmas wouldn't be the same without stockings but filling them can sometimes be tricky – especially as they come in different sizes! A great way to find gifts for a stocking is to focus on your recipient's likes and hobbies and work out from there, for example a personalised wooden spoon is a great idea for a budding baker, or a photo bookmark for that person who loves books, there is a great range in our dedicated Christmas Stocking fillers section.


Before you go:
Most of our gifts are 'despatched within 24h hours' however, we urge you to check the despatch times before you order as some gifts can take up to a week to be made and then they are posted via your chosen delivery method. Just something to check if you want a gift to arrive before Christmas
.
Save
Save
Save
Save
Save