Our list of fun family activities for Father's Day 2018 has plenty of choices for good and bad weather. We're certain that you'll find something to do on Sunday 17th June 2018.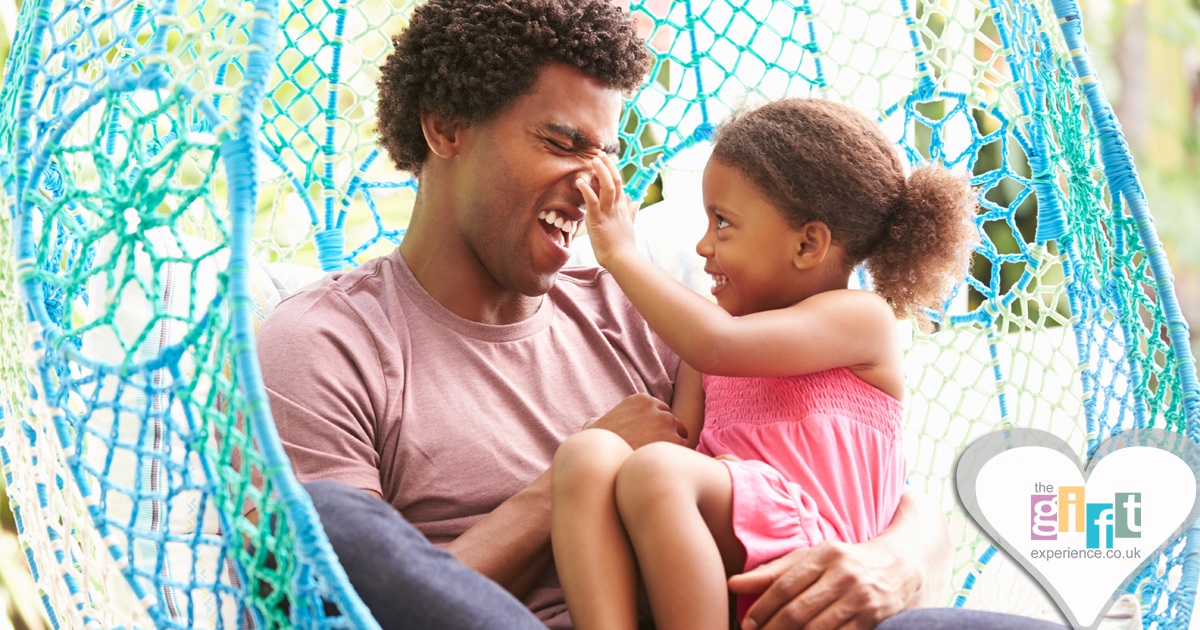 Spending time with the family on Father's Day is a tradition all over the UK. It's surprising how much fun you can have when you step back from daily life and actually plan a day of family fun around dad. So for 2018 we thought we'd share our list of sunny and rainy-day family activities for Father's Day!
Sunny Father's Day Activities
Rainy Father's Day Activities
Whether you're the type of family to do 'outings' on a regular basis, or you make the effort on days that are important, we think that Father's Day is the perfect time to think about getting out and about for a family day. Also, if there's a time of year where you dare to hope the British weather will be good it's June.
This year we may end up with a day of glorious sunshine or it may be a rainy day, either way we'd recommend checking out our list of fun family activities for Father's Day 2018 as we're certain that you'll find something you'll want to do on Sunday 17th June.


---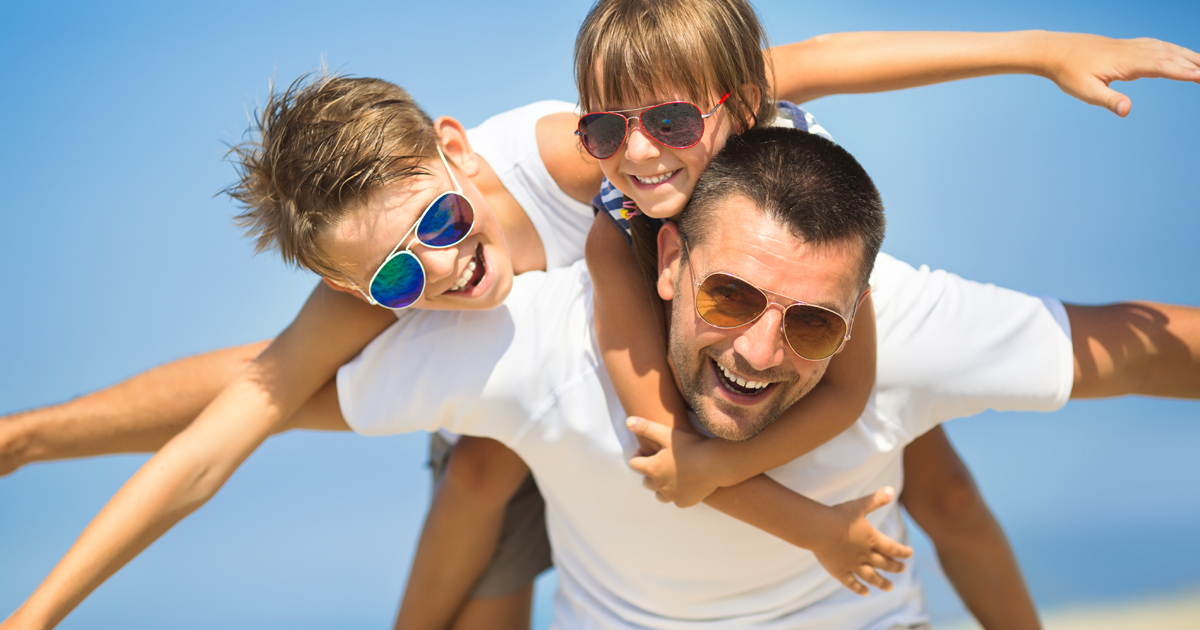 Good Weather Father's Day activities
Treat Dad to a traditional Sunday outing
Sometimes it's great to go back to basics on Father's Day. Going for a walk and a really good Sunday Lunch is a lovely idea that can easily be over-looked.
This family activity is a great idea whether you are going out with your dad, your husband and kids, or both, as there are hundreds of beautiful walks all over the UK. A lot of walks will state the difficulty and length of the walk if you look them up online so
the trick is to pick one that will be enjoyed by the ones you are with.
Whatever the walk, it'll be a winner to get some fresh air and exercise on Father's Day and will set people up for a the treat of going out for Sunday Lunch after – and save someone the hassle of cooking! Top Tip - Find a pub on your route that accepts children or has a beer garden for a refreshing pint!
Take Dad to the beach
Sometimes when the weather is good the best thing you can do is head to the coast for Father's Day and just enjoy the beach.
Whether you go in coats and wellies or shorts and flip flops it's great fun to play in the sand and splash about in the sea. We'd recommend the firm-favourite bucket and spades if you've got little ones but also think it can be great to take tennis balls, frisbees and any other outside games no matter the age of the people you're with. Don't underestimate a bit of old-fashioned fun.
Also, if the weather holds up a lot of beaches will allow you to have disposable barbecues in the summer months and this can make a really great ending to a fun day. There aren't a lot of things better than charcoal burnt hot dogs by the sea. And let's not forget, no matter if it's Father's Day or any other day of the year, Dad rules the BBQ.



Let Dad explore a Castle
Sometimes its great to go on an adventure. Father's Day is a great day for exploring with your dad, or your kids and partner, and Castles are definitely some of the best places to go exploring, especially if they are semi-ruins.
Castles such as Conwy, Kenilworth, Tintagel or Beeston make great days out as they offer not only the chance to get some exercise and wander around, but they also give you an insight into the past and can get imaginations going – especially little ones'.
Even if these castles aren't in your area a quick search online
will help you locate one near you, as there's hundreds all over the UK. A great idea on this sort of day out is to pack an old-fashioned picnic with sandwiches and cakes. Try not to worry about being healthy though – that's not what Father's Day is about – pack some great treats and family favourites that everyone will love, especially dad.


---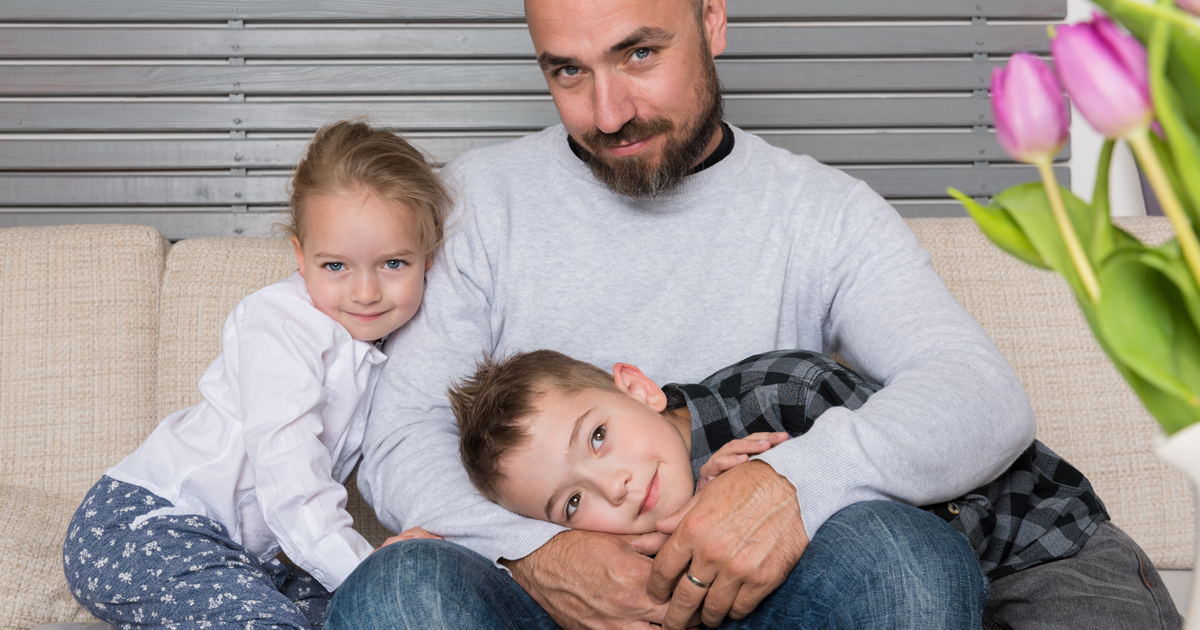 Rainy-Day Father's Day activities
Bring Dad bowling
When was the last time you went bowling with your dad? Or your other half and kids? We bet you can't remember and on that note will have forgotten how much fun it can actually be.
We feel that the bowling alley has fallen far behind the cinema when it comes to popular rainy-day, Father's Day activities but this is such a shame! Bowling gives such a great opportunity to make memories and interact with you family rather than being sat together in a dark room, not talking.
A lot of bowling alleys will have deals on in honour of Father's Day and offer refreshments and food. Also, if you want to make a real day out of it try and get some change in advance so that you can use the arcades – rare is the bowling alley that doesn't come with arcade games!

Give Dad a blast of the past
If you want a Father's Day activity that still takes Dad away from the norm then it's definitely worth taking a look at the National Trust. With properties all over the UK this organisation might not give families the chance to get out of the house but it makes life a little more interesting.
Most of the National Trust's historical houses
are full of interesting features and great treasure hunts if you're with children. On top of this if the weather gets any better then you can always take a soggy walk around the garden.
However, if a squelchy walk really isn't your cup of tea then it's worth heading to the cafe for a real one as we can tell you, from personal experience, that Nation Trust tea and cakes are amazing and we would personally recommend the Scones at Dunham Massey – they come with Jam and clotted cream!


Settle Dad down for a Movie Marathon
Sometimes as much as you hope for it, the Great British Weather is just too much and the best course of action is to run to the shops, buy snacks and then buckle down for Father's Day.
As crazy as it sounds, Dad may love the idea of a do-nothing-day, where everyone just relaxes a little, ignores any 'Sunday responsibilities' such as the washing, cleaning or even cooking and just watches some great films – that he obviously chooses!
To give Dad a true Movie Marathon on Father's Day a change of scenery is in order, whether it's as simple as bringing down the duvets or you want to go all-out and build a fort with sheets, pegs, pillows and clothes horses. Making your normal front room into a movie zone will help create brilliant Father's Day memories even if you can't remember the films you watched.
However, the best part of this day is easily the junk food so settle yourself in for too much popcorn and sweeties and order in your Dad's favourite take-away for a Father's Day treat any Dad will love!
If you want to take your Dad's Father's Day to the next level then we'd also suggest you take a look at our
Father's Day Gift Section
for a thoughtful gift he will cherish.
Save
Save
Save
Save
Save
Save
Save
Save
Save
Save
Save
Save
Save
Save
Save
Save
Save
Save
Save