Whilst your mum will probably like anything you give her on Mother's Day it's definitely worth taking the time to find her something that she will love! Our list of 7 types of thoughtful and personalised Mother's Day Gifts makes shopping for that perfect gift easy...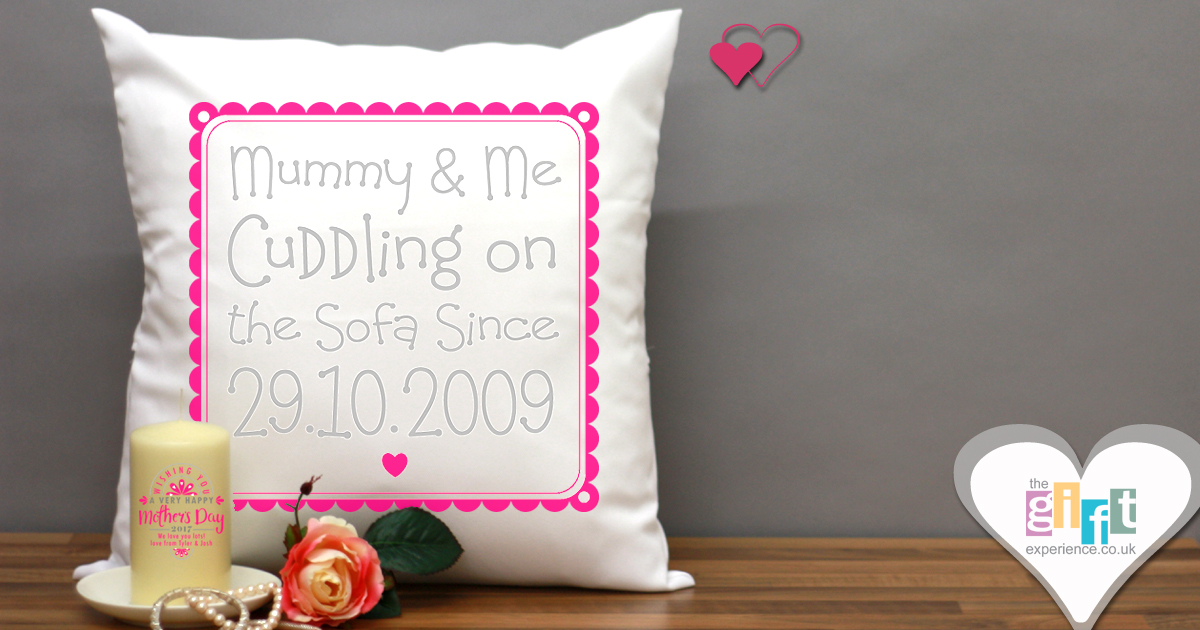 Personalised Cushions
What woman doesn't love a cute cushion? Our adorable Mother's Day cushions make a great addition to any home and are sure to sit pride of place on her sofa or bed. With the opportunity to chose from many interesting designs its hard to go wrong with something so cushy. To top it off, all of our cushions can be personalised so that you're not just giving her any old gift, but something with sentimental meaning that she will use for years to come.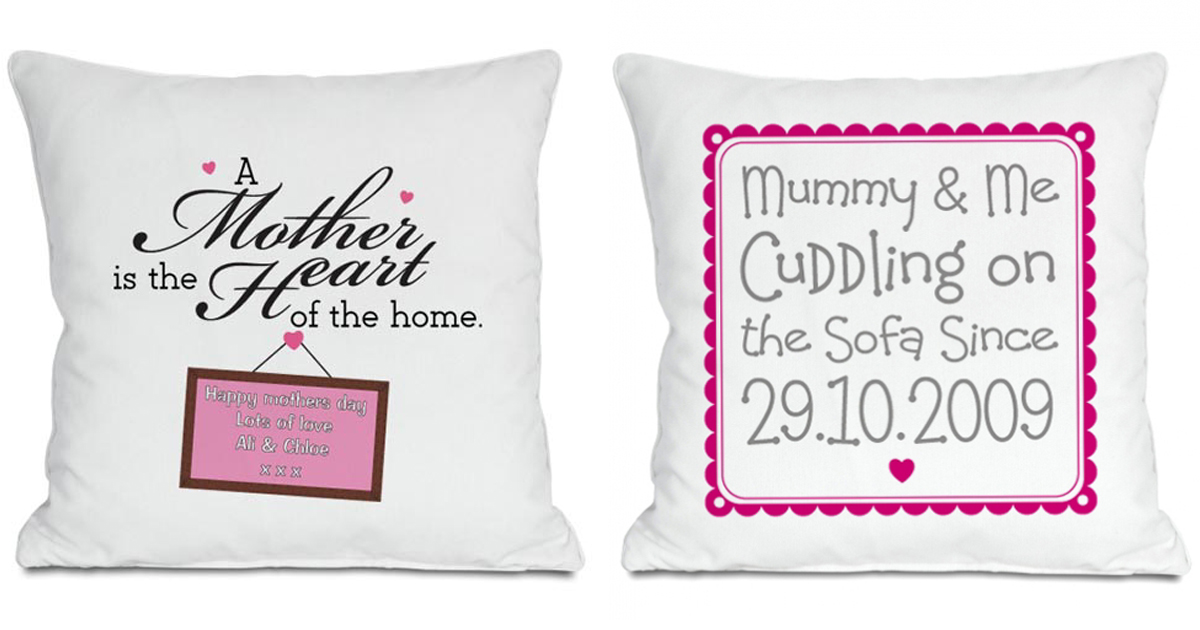 Personalised Candles
If your mum, grandma or partner is the type to light a candle in the evening and enjoy its flickering glow then one of our personalised Mother's Day Candles may be a better choice? They too can be personalised with a special message and one of our Mother's Day designs can even have a photo of a mum and her child printed onto it so you know the special lady in your life is getting a unique gift that will hold a lot of meaning.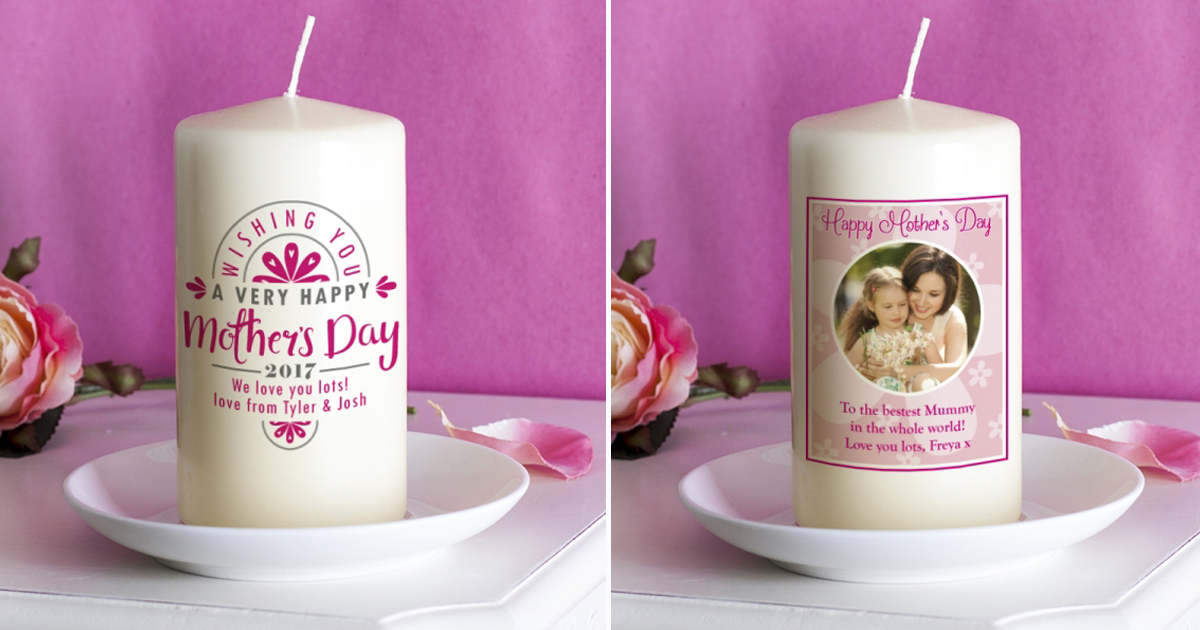 Personalised Coasters
Stereotypically mums are the type of creatures that are forever telling you to 'use a coaster!'. If your mum fits into the well-known stereotype then perhaps buying her a personalised coaster this mother's day is not only a nice idea but something that will make you both smile. Obviously the opportunity to have you own message engraved onto the coaster will also give this gift a sentimental value and make it something she's proud to show off to friends and family.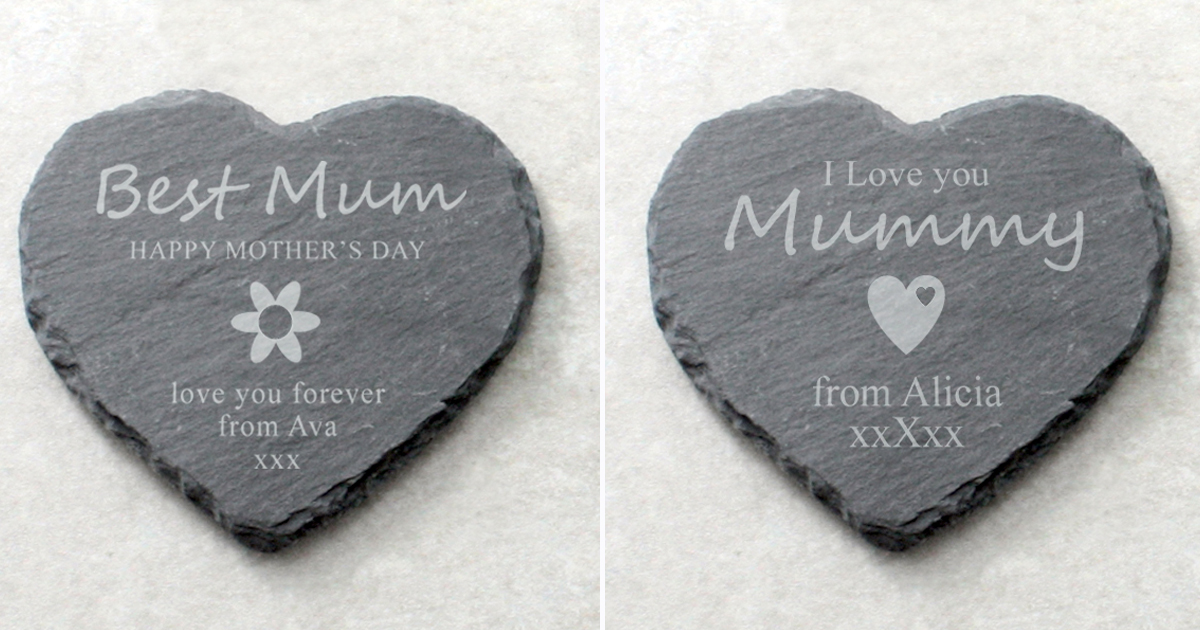 Personalised Baby Grows
A woman's first Mother's Day is a really special moment and something she will definitely want to cherish. At this point it's up to family and friends to make this moment extra special with gifts that will turn into mementos that she'll keep for life. Our personalised baby grows are amazing gifts for a first Mother's Day, even if we say so ourselves, as they can be worn by the cute little baby and pulled out again in 10-20 years to sweet memories and comments like 'look how tiny they used to be!'.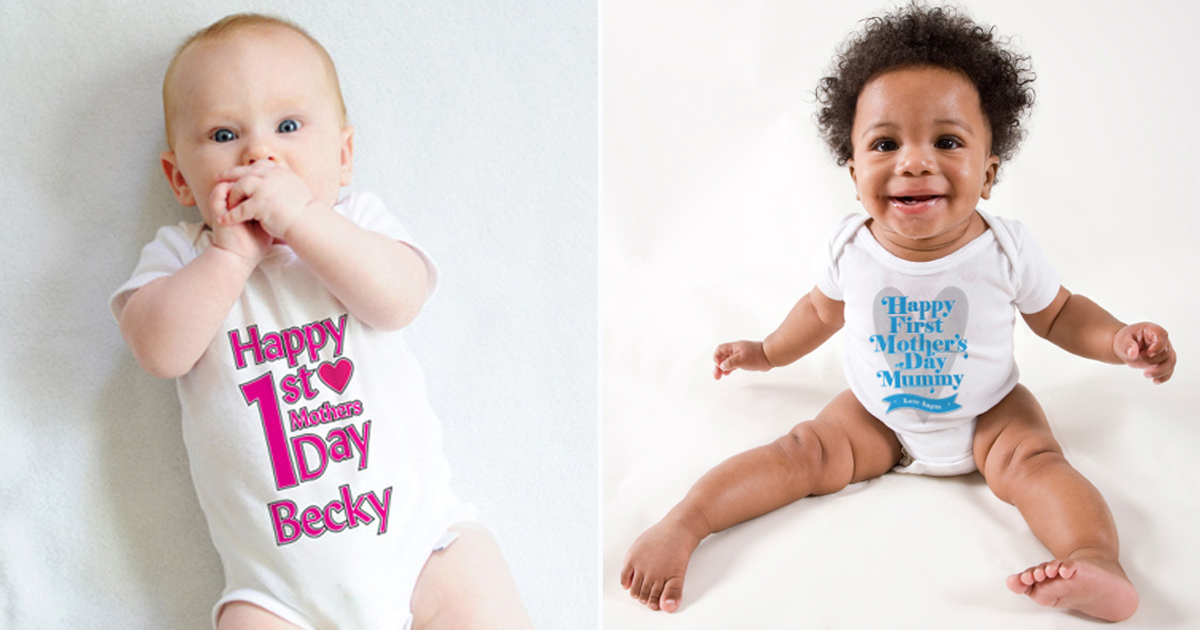 Personalised Vase

If you usually get you mum, partner or grandma flowers on Mother's Day it might be time to push the boat out a little and get a vase to go with them this year! A large vase is always a lovely gift, especially one that holds a personalised message that will make her smile whether the glass is full of flowers or not. However, if your special lady already has a lot of vases fit for bunches of flowers then a simple bud vase is an elegant alternative that she will also love. We have a couple of these little beauties and all of them can be engraved with a message to let her know just how much she means to you.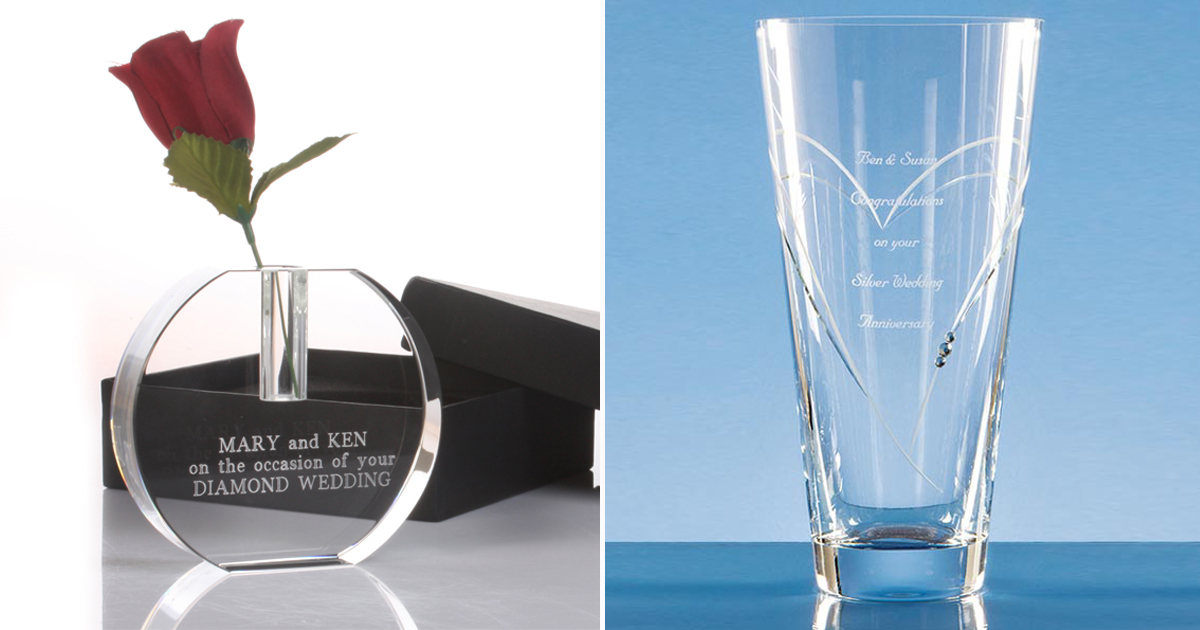 Personalised Wine Glasses

Now it's not unusual if your mum enjoys a glass of wine in the evening to unwind. Baring that in mind it would probably be lovely for her to have her own special wine glass that will make her smile before she's even had any 'grape juice'! Our Mother's Day wine glasses are engraved with lovely designs featuring Swarovski 'Diamante' crystals and can also have a personalised message to give a thoughtful touch to a gift that you know she will use on at least a semi-regular basis!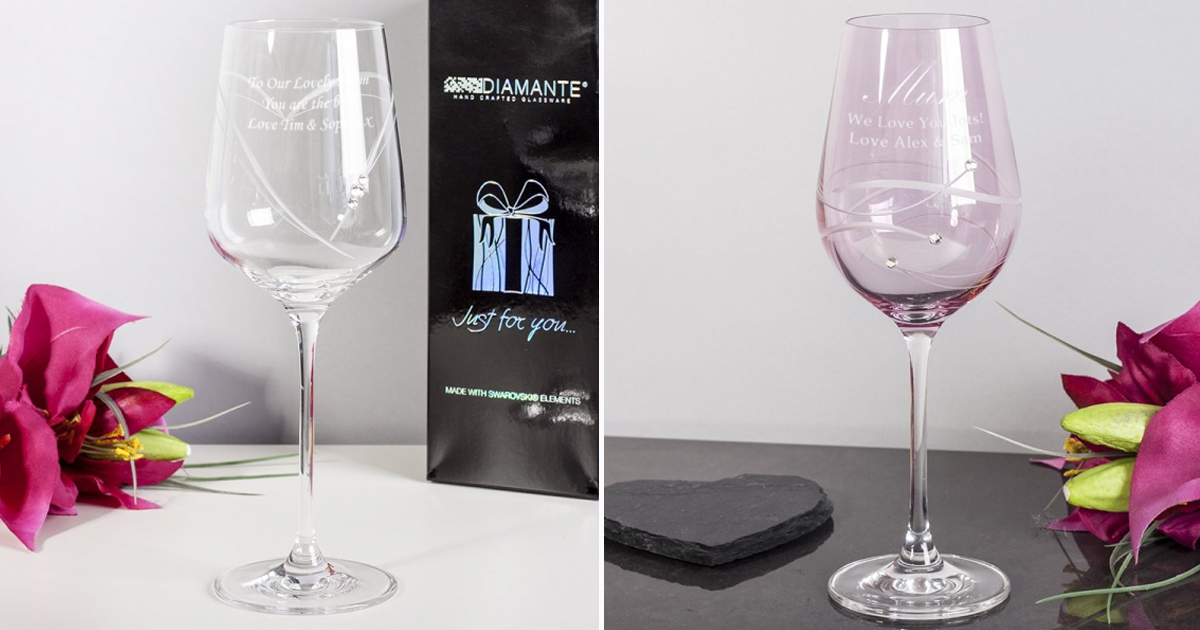 Photo Gifts

Sometimes nothing makes your mum happier than a photograph of the two of you that brings back happy memories. If you want to capture that moment in a gift then one of our photo gifts is definitely the best way. Our photo gifts come in many shapes, sizes and prices from aprons and cushions to ornamental plates, so whatever sort of gift you think you mum would like, you can make extra-special with a picture she will love.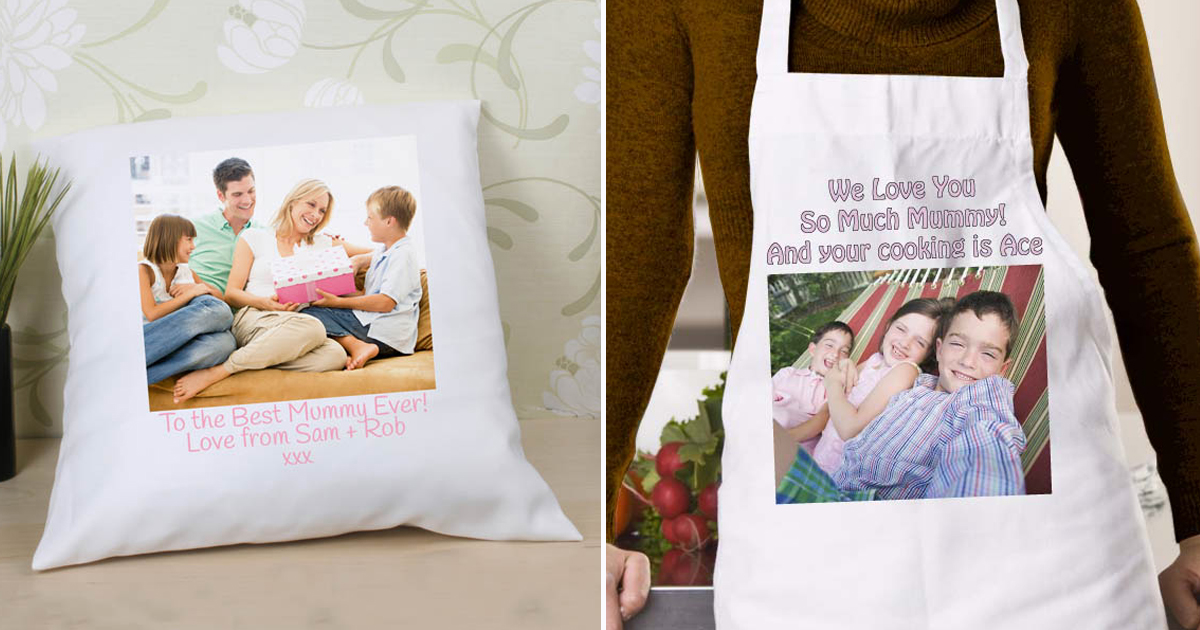 Still not sure if you would want these gift? Don't worry, our Mother's Day Gifts section has over 500 gifts in it, most of which can be personalised, so you can be certain to find your mum a gift that she'll love this year!
Save
Save
Save
Save
Save
Save
Save
Save
Save
Save
Save
Save
Save
Save
Save
Save
Save
Save
Save