Teachers have a tough job, although many jokes are made about the amount of holidays they get, their job can be stressful and with so many children to educate and care for it's no wonder!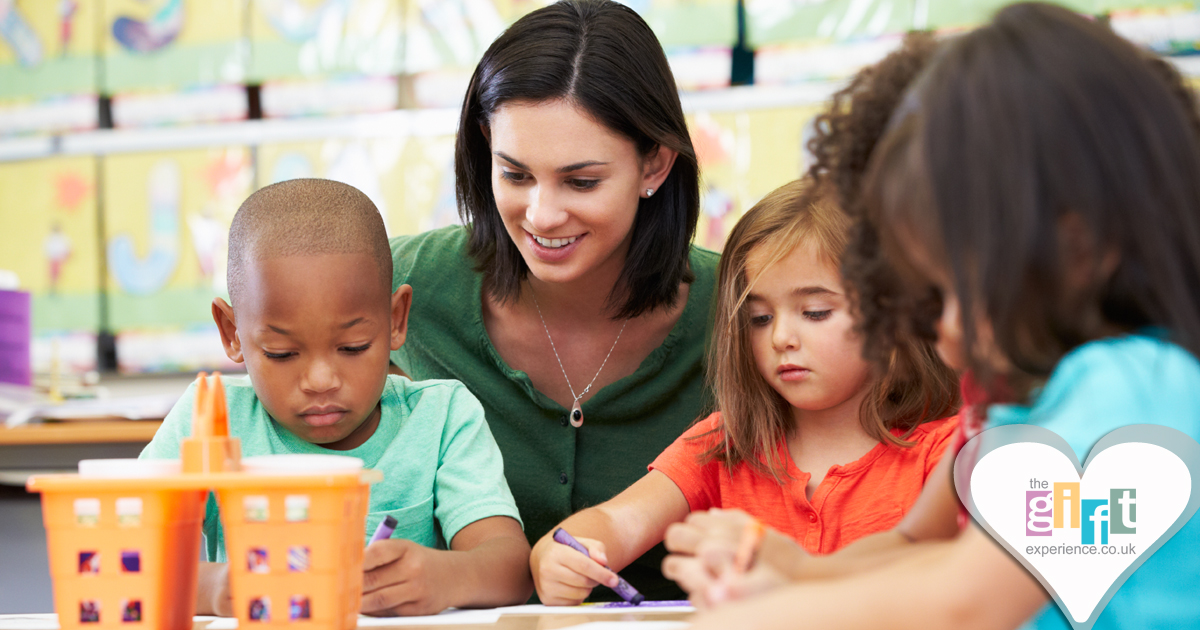 Whether they are teaching young children or teenagers, a teacher can play a crucial role in your child's development. Everyone has different teaching styles but some are preferred to others and some bond with the pupils better so it is no surprise that most children will have their favourite teachers.
When it comes to buying Gifts For Teachers at the end of the school year, you will want to show your gratitude for all of their hard work with a Unique and Special Gift. Say thank you with a wonderful Teacher Signature Plate which can be personalised with the teacher's name and a special message from you. All of the class can sign the plate with their thank you messages and your teacher will be thrilled with the memories of all her pupils and their achievements.
A reminder of the whole class will make a wonderful gift for a teacher and what better way than with a hanging Photo Gallery displaying photographs of all of the pupils. This unique photoholder displays the pictures on each side in transparent pockets and will be a great addition to a teacher's office wall or even in a room at home.
Personalised Gifts For Teachers can come in all shapes and sizes and a great way to show your appreciation for all that your teacher has done for you is with a 'Best Teacher' Mug or Mouse Mat which can be personalised with their name and special message or you can tell your teacher just what a star they are with a Personalised Star Paperweight or Engraved Crystal Star.
An Engraved Silver Notebook and Pen Set will be suitable for both male and female teachers and makes a wonderful keepsake gift that will fit perfectly into a lady's handbag or in a gentleman's back pocket. A Wine and Personalised Glasses Set will go down a treat after a hard slog in the classroom and a personalised bottle stopper will make a beautiful keepsake gift to match.
An elegant Thank You Figurine of a little girl in pink will be much appreciated by a female teacher and will make her heart melt. Sir will love a Newtons Cradle or Dual Desk Clock to jazz up his desk a little and give him a bit of a distraction when he needs a break from his pile of marking and report writing!
Say thank you to a teacher and be top of the class all year!
Browse our selection of Gifts For Teachers at The Gift Experience.
Save