Most people will be able to remember their first ever teddy bear when they were little. It was the thing that came with you wherever you went and would rarely leave your pram, your cot and more often than not your mouth.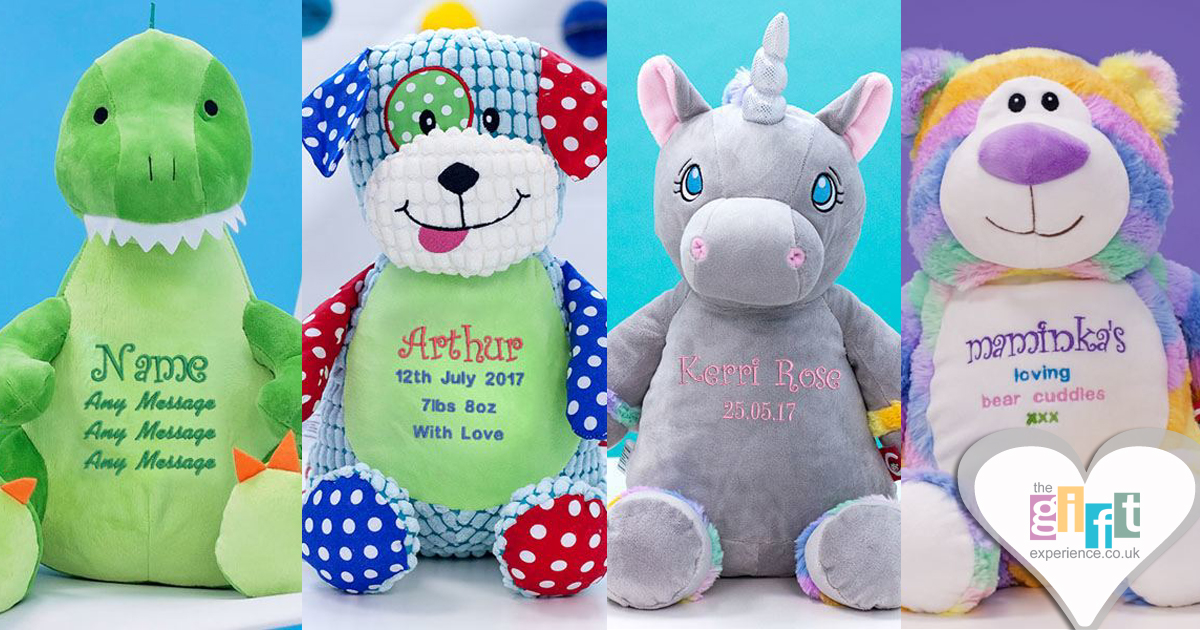 Whether it was Barney the Bear or Snowy the rabbit, most of us will have had a favourite cuddly toy that battled through year after year of being chewed, tugged, wripped and dropped into many a muddy puddle without so much as a word of complaint. You may have even seen them suffer serious injury with an eye or an arm lost!
When a child makes a special bond with their cuddly friend it is usually difficult if not near impossible to take it away from them, even when the toy has gradually become a health and safety hazard! When it comes to choosing replacement Soft Toys for a child, The Gift Experience can provide a treasure chest full of perfect alternatives with their fabulous soft toy range or if you are a first-time cuddly toy buyer and want something special for your child or a friend's child, look no further as our family of birds, animals, bears and puppets will make your heart melt (you may even want to start your own collection!)
Soft Toys make wonderful gifts for children whether it's their birthday, christening or any other occasion throughout the calendar year. You can also show a little romance with a gorgeous teddy bear for your wife on your wedding anniversary or for your loved one on Valentines Day. The older generation also love soft toys and why not give a Soft Toy Gift to your grandma on her birthday. A cuddly tiger, fluffy baby lamb or giant killer whale will not be denied by anybody with a heart and who loves something to cuddle up to. Suitable for all recipients and all occasion, soft toys have to be some of the best gifts to give!
For something big, bold and oh so lovable, our cuddly larger than life panda or bright and floppy orangutan will make great companions for a child. Choose a classic toy with the wonderful Paddington Bear, Spot the Dog or Peter Rabbit and have an instantly recognisable gift at your finger tips. Take your pick of some of the best zoo animals with our gorgeous elephants, rhinos, hippos, white tigers and cheeky little monkeys! You will find it a challenge not to come away with more than one! You can even set up your own puppet show with a great selection of Glove Puppets and keep the children entertained during the school holidays!
Take a look at the Soft Toys range for yourself on The Gift Experience and you will be snapping one up before you can say aww!
Save