The arrival of a new baby is one of the happiest and most exciting times in a person's life. Both the parents and surrounding family will be overwhelmed with the emotions felt following the birth of their new baby boy or girl. After nine long months of pain, discomfort, sleepless nights, no alcohol and banned foods, the time has now come for baby to arrive into the world and for both mother and baby to be spoilt rotten after all of their hard work!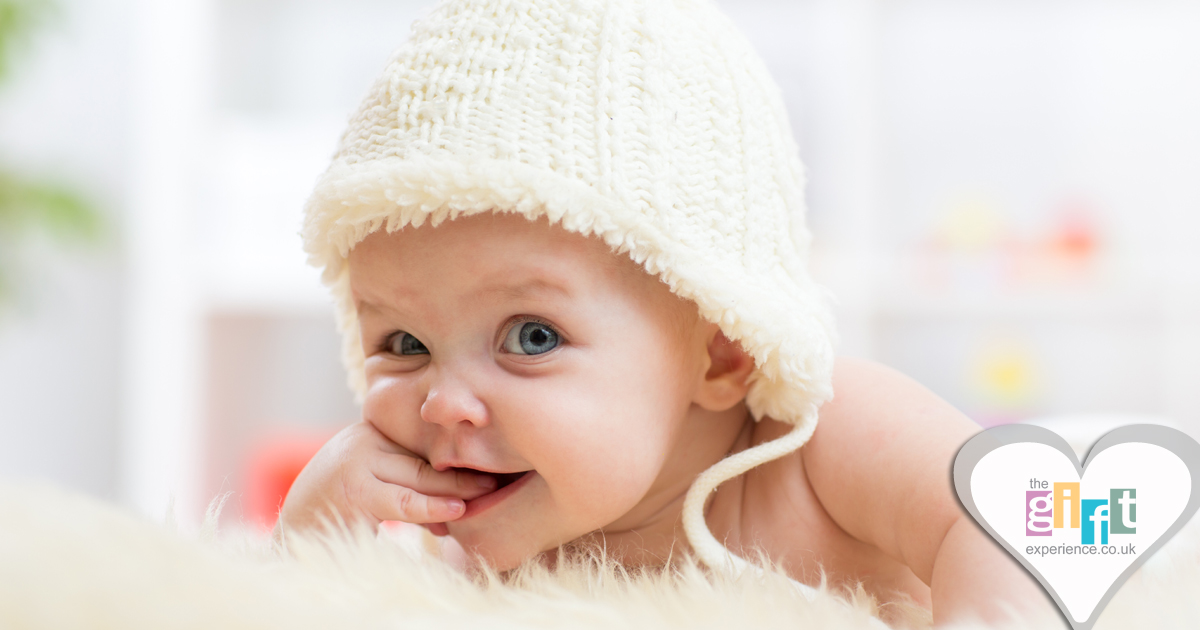 This is such a magical occasion for parents and those nearest and dearest to them will be sending lots of love and best wishes their way and will want to welcome their lovely news with a showering of beautiful Baby Gifts. Along with all of the essential items needed for a newborn baby, you now have the chance to buy something special and unique that can be treasured as a keepsake for years to come. Personalised Baby Gifts are a great way to add a personal touch to your baby present and with a range of gifts that can be engraved, embroidered or embossed you are certain to find a unique gift that shows sentiment and thought and will always be remembered.
Once you see that beautiful new baby you will want to spoil and protect them forever and if you are all big softies like us, you will want to treat them to lovely presents all of the time. This day will mark the start of your baby spending spree! To start with how about a gorgeous My first teddy and blanket set, either in pale pink or pale blue – a fleecy comfort blanket perfect for wrapping them up warm in and snuggle up with. Keep track of how quickly they are growing and changing with a Baby's first year frame and clock where you can capture the best moments from 1 month old through until their 1st birthday – this is such a delightful gift and will look perfect hung on the wall in the baby's nursery. For a classic, traditional gift opt for a Peter Rabbit comfort toy or My first Paddington Bear and Winnie the Pooh and his friends are always around to provide you with gorgeous Baby Gift Ideas in so many wonderful ways.
Engrave a crystal star or a silver-plated photo frame or album and include the baby's details and special birth date for a gift that can be truly remembered and treasured always. Sign, seal and deliver all of the special messages from yourself and the family with a beautifull welcome plate for new baby giving you a fully washable reminder of the occasion.
You will be spoilt for choice at The Gift Experience and so will baby!!