Personalised Christening Gifts
A wide range of Personalised Christening Gifts
If we think something can be personalised to make a cute christening gift we select it for our Personalised Christening Gifts category. Just take a look – you'll be delighted by the original and traditional christening gift ideas.
Personalised Christening Gifts – Celebrate a child's important day in a unique way
Make their christening day special by giving them a wonderful personalised christening gift that will be a keepsake of the day they joined the Church.
Christening Gifts
Here at The Gift Experience we understand that each child and christening is unique so have a range of over 130 personalised christening gifts where you're sure to find the perfect present. In this range we offer traditional gifts such as candles, cups and bibles but also a lovely selection of unusual gifts like our personalised cushions and hanging ornaments.
A child's christening day marks a very significant moment in their life. Whether the child is your son, daughter or a niece, nephew or grandchild our personalised christening gifts make lovely mementos of the day.
In addition to gifts for the child being christened we have Christening Gifts for God Parents so that parents of the child can find that ideal keepsake to give.
A child's christening day is the perfect moment to celebrate with family and friends so make sure that whether you give your gift with one of our Personalised Christening Cards, or lovingly on its own, you pick a present that they will adore for years to come.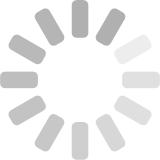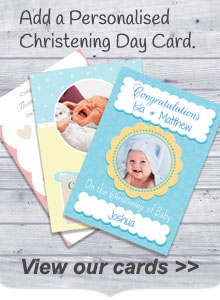 Do You Need Help?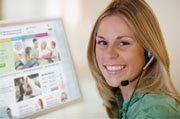 Contact our award winning Customer Services Team to help you with any aspect of your order.

Contact Info...