Pretty ivory cardigans suit girls and boys alike. Modern fleece versions are available; though it has to be said, the ones knitted by ageing aunties are the warmest! Christening cardigans look best in white, for purity, though no colour is unacceptable. Embellished with satin buttons or ribbon trim, the plain cardi can be transformed into one fit for a little prince or princess.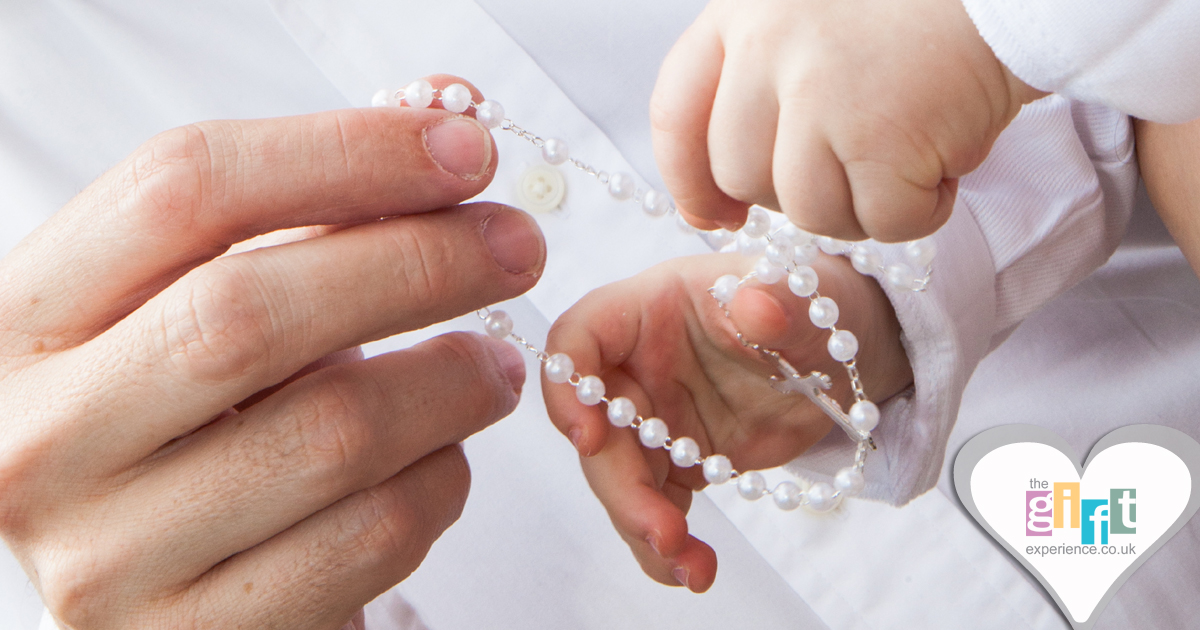 Lacey knits are 'in'. As long as they are in a warm fabric, they trap air, rather like those cellular blankets found in hospitals – not to mention all the best nurseries.
Polar fleece, is, as its name suggests, designed for warmth. True Polartec regulates body temperature. Be careful not to have baby too hot though. It's all a matter of getting the balance right.
Traditional ivory hooded coats, often embellished with faux fur at the neck, cuffs and hem, will always look the part in any christening. In fact, fake fur is extremely popular for a winter christening ceremony. Expect to see it trimming hats, along with lace and satin, or as a cuff on velvet booties. Alpaca fur – sourced kindly, is especially prized.
Indeed, the Anastasia look is perfect for winter christenings. Just add snow, and you could be in Russia.

The hooded poncho has made the transition from the womenswear catwalks to a modified version of the traditional christening gown. This all-in-one garment makes a great coverup which can easily be removed if baby begins to turn pink!
White suede effect coats are also making their mark on the winter christening catwalk. Far softer than the real thing, fake suede nonetheless retains the luxurious look and feel of suede, but in a much more baby friendly way.
They say 'it's all in the detail', and this true for christening wear, too. Designers can go to town, albeit in a restrained way, with tiny rosebud embellishments, the whitest of ribbons, the prettiest of buttons, and most delicate embroidery.
Items like pearls and sequins tend to get the brush-off, because baby is often tempted to eat them!
Mittens, shawls, and woolly tights are all accessories that come into their own at a winter christening. Whatever you decide to dress your baby in for his or her christening, you can rest assured, he will be the centre of attention, from start to finish. After all, it is only right and proper that babies steal any show!
Browse our selection of Christening Gifts from The Gift Experience.
Save
Save
Save
Save