Wedding Cakes are an important part of the occasion. Whereas Wedding Cakes were traditionally a Fruit Cake – a tradition which still stands today, many couples opt instead for something more modern, such as a light Victoria Sponge or even a Chocolate Confection, both of which are guaranteed to win points with everyone.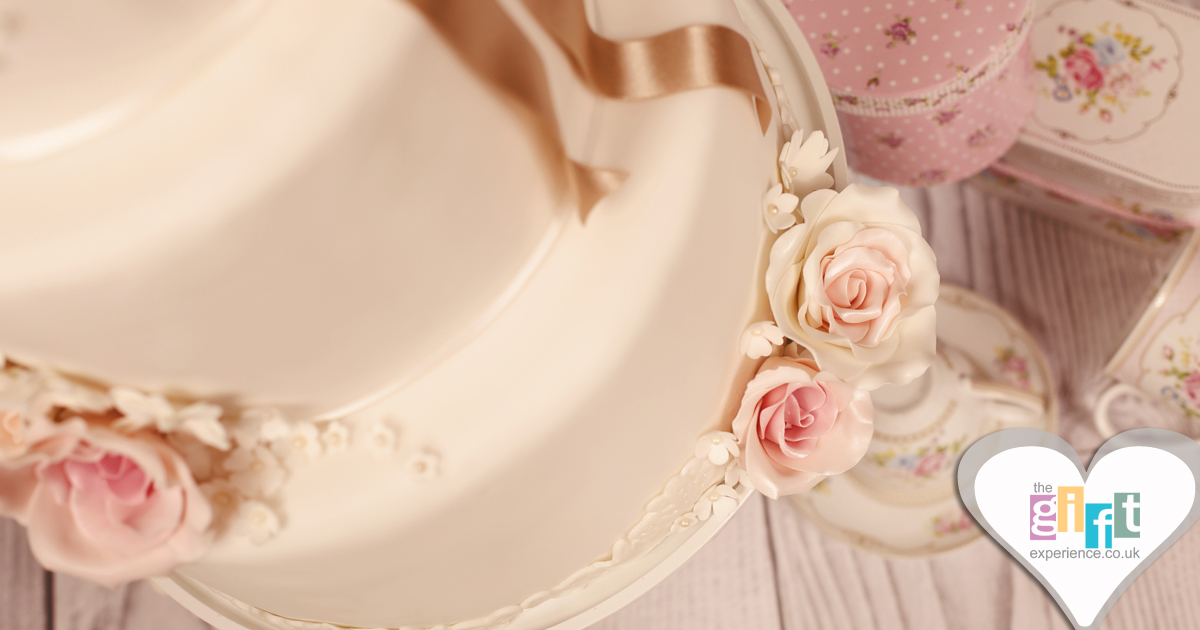 Now here's a question for you: are you a mad about marzipan, or does icing leaving you cold? Rarely do we find someone who likes both. Children in particular tend to give marzipan the old heave ho. It's an acquired taste, and its texture is not to everyone's palate.
Victoria Sponges, Chocolate Cakes and the like have universal appeal; but perhaps the most important part of the Wedding Cake, is that it looks, as well as tastes, delicious.
Contemporary Wedding Cakes often have tiers, just like their traditional cousins. Essentially, a Wedding Cake provides a stunning visual feast for the guests, as well as looking the part in the photo of the cutting of the cake.
But did you know, traditionally, the top tier is preserved to celebrate the christening of the married couple's first child. This is a nice idea; though the plans of today's newlyweds may not be quite so cut and dried as those of their ancestors.
So, as more and more couples are choosing a cake with their tastebuds in mind, they are also opting for a look which reflects their personalities and lifestyle. Also, the Wedding Cake should fit in with the overall theme of the wedding.
Some couples prefer to do away with a cake per se – though the tradition of having some sort of cake-themed creation to share with guests is still very much acknowledged. Serving up a gargantuan pile of profiteroles at the end of the wedding breakfast might well be your idea of the perfect 'wedding cake' solution. No-one will argue – especially when they tuck into that heady mix of the lightest choux pastry, filled with rich cream, and drowned in a sea of chocolate.
If the two of you can't agree on a single solution, you could always hire a Wedding Cake stand and opt for say, a chocolate cake on the base, a vanilla confection in the centre and a passion fruit cake on the top.
If you worry a chocolate cake will look too plain, then worry not. With skill and imagination on the part of someone who knows, a chocolate alternative can be made to look as dramatic as the traditional iced fruitcake. Melted chocolate gives a very smooth finish, and decorative sugar flowers, stars or quirky figures can be added in any shade – though cream looks good enough to eat.
Add a cascade of sugar flowers and leaves down each layer, and your cake will look every bit a centrepiece as any traditional iced version.
But before you are completely sold on the alternative Wedding Cake idea, do bear in mind the one not insignificant advantage the traditional fruitcake has on its more modern rivals. In a word – or two, as it turns out – shelf life.
Your wedding guests might want to take a piece of your Wedding Cake home. The spinsters of the parish will be eager to place it under their pillows, in order to dream of the man they will marry. And you may want to send a piece to a relative who lives overseas.
Should said spinsters forget their cake, then that piece of Victoria sponge or chocolate cake might just mutate into a nightmare. And your faraway friend might just get a horrible shock, as opposed to a nice surprise.
Maybe the traditional fruitcake is the better idea after all – complete with marzipan, icing – and that essential sixpence.
Browse our selection of Wedding Gifts from The Gift Experience.
Save