The word 'baptism' comes from the Greek word meaning 'to immerse in water.' People speak of a 'Christening' because all who are baptised share in the new life of Christ.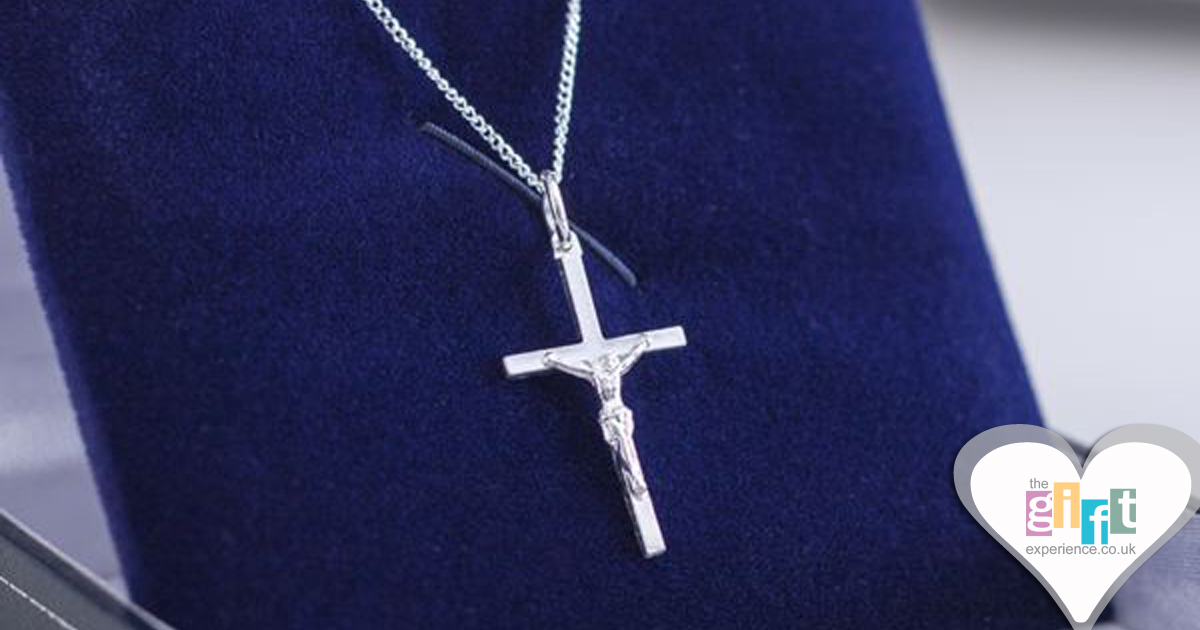 Consequently, a Christening is much cause for celebration, and, after the church service has taken place, most families choose to extend this joyous occasion with a Christening party.
Christening Gifts are traditionally given to the christened child by the godparents and guests. Many people choose a traditional Christening gift, especially when invited to a religious ceremony.
A little silver cross makes a poignant and long-lasting Christening Gift that will be treasured by its infant recipient into old age. Adding a white leather child's bible will give pleasure as the child develops to and beyond a stage when he or she is able to enjoy its pictures and, later, to read the stories handed down the generations.
The tradition of giving silver jewellery to the christened baby, is well established. Silver bracelets or bangles, or alternatively, little pendants incorporating a heart or guardian angel, all make appropriate Christening Gifts. Engraved, they take on additional meaning.
A Christening Spoon is probably the best known Christening Gift. Stemming from an ancient tradition originating from the Apostle Spoon, the Christening spoon is usually cast in silver or silver plated material. The modern take is usually decorated with a little bear or other baby-friendly motif – though early versions incorporated a religious figure.
Pint-sized silver cutlery sets are an extension of the spoon theme which make equally popular gifts.
The Loving Cup is also much-favoured. This two handled cup, traditionally passed around at banquets, signifies friendship and unity. Baby versions make a lovely keepsake, especially if they are personalised with the new arrival's name and the date of his or her christening.
Church Candles offer a permanent reminder of the Christening ceremony. Again, the modern take on this traditional item can be personalised – an act which ignites its sentimental value.
In fact, small models of churches, bibles and Noah's Ark images all feature heavily in traditional Christening Gift. Think money boxes, trinket boxes and the like, all beautifully presented for longevity.
Whatever you decide to give as a Christening Gift, give it with love and you won't go far wrong. After all, a Christening is all about togetherness and the joy a new life brings to any family. Enjoy this uplifting experience, and celebrate the event in style!
Browse our selection of Christening Gifts from The Gift Experience.
Save