The Pearl Wedding Anniversary signifies 30 years of married life together. That's quite some feat. But what do we give the pearl wedding anniversary couple to celebrate this landmark occasion in style?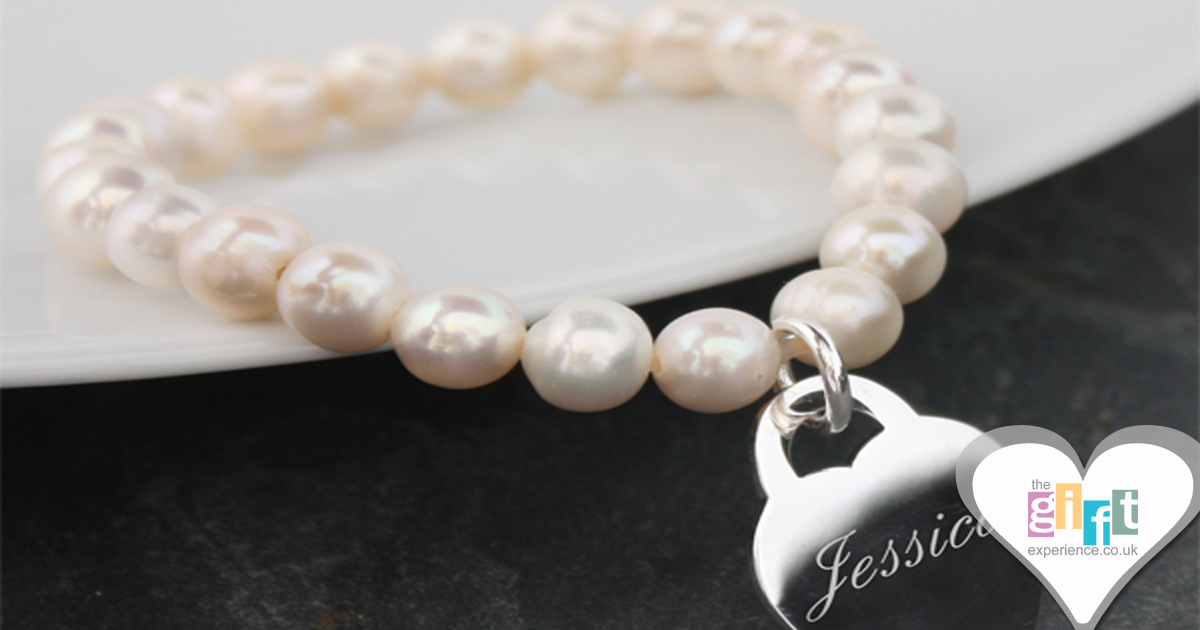 Pearls are the obvious choice. Did you know; you can tell real from paste pearls simply by rubbing two together. If they are smooth, they are not real pearls. The Real McCoy pearl has a rough feel to it. Rub two together, and you should feel the roughness.
While a fitting Pearl Wedding Anniversary Gift from a husband to his wife would be a real pearl necklace, buying for him will prove rather more tricky. However, just getting your imagination into top gear will soon get those pearl anniversary gift giving juices flowing!
For instance, mother of pearl effect photo frames and the like make very nice alternatives for the man in your life.
Whilst aiming to give a gift in the material for that particular wedding anniversary is always special, it is not written in stone – or pearl, for that matter, that a Pearl Wedding Anniversary gift Must Always be Pearl, to the exclusion of anything else.
Anything decorated with pearls will do the job nicely.
On the other hand, perhaps you would like to give something completely different as your pearl wedding anniversary gift. Maybe you both fancy doing something special together, like going for a balloon ride, or climbing aboard the Orient Express.
Perhaps you both share a hobby. Whatever your interest, there is something out there for you, whether here or abroad.
And talking of venturing overseas; maybe a second honeymoon is more up your street. You could re-visit the old haunts of your original honeymoon destination, or try somewhere completely new. Opting to give yourselves a joint Pearl Wedding Anniversary present is the ultimate in romantic gift giving. Or spring a surprise on your beloved. Just make sure your passports are up-to-date first!
If you want to buy a 30th Wedding Anniversary Gift, such as the one above, for another couple, yet cannot stretch to the budget, then why not get together with family or friends, and buy a gift between you?
A group of friends or relatives might even want to get in on the action by going with their chosen couple on their romantic getaway or experience day. Some couples might actually prefer to enjoy their anniversary amid the company of good friends.
If you are totally stumped as to what to buy your Pearl Wedding Anniversary couple, then cut to the chase, and ask them what they would like.
There are thousands of great Pearl Anniversary Gift Ideas for the asking on the world of the Internet. You can shop from the comfort of home, and save the planet for future generations while you are at it.
Now there's a pearl of wisdom for you!
Browse our selection of Pearl Wedding Anniversary Gifts from The Gift Experience.