A wedding invitation is a gift in its own right. It is a heartfelt request to join in a ceremony and celebration that changes people's lives. After all, getting married is probably the biggest decision we will ever make.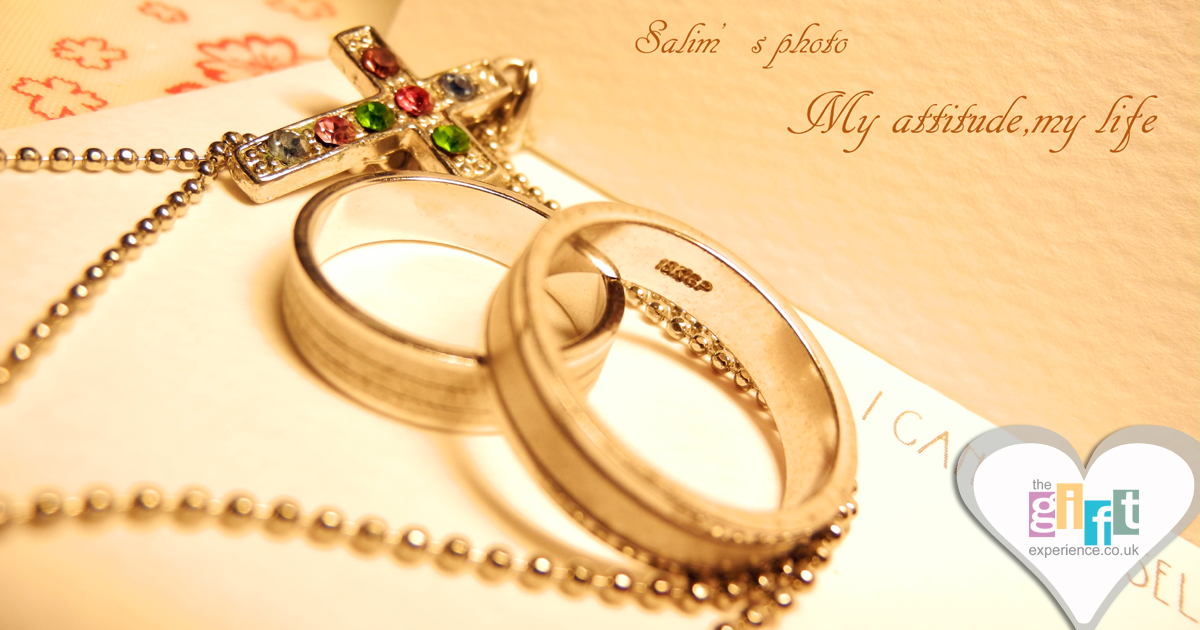 The opportunity to be a part of the wedding ceremony – the most important element of a wedding – and to be there in person as witnesses to the love and commitment of the happy couple, is something to be savoured.
What's more, couples who are invited to a wedding as guests, often think about their own wedding ceremonies, and the vows they made to one another. One couple may have celebrated their wedding recently, whereas another could have spent 40 years or more together in wedded bliss. Consequently, weddings are occasions to be celebrated on a number of levels.
The Gift of Giving

Giving wedding gifts is our way of showing our love and support – both present and future – for the couple as they begin their married journey together. Even though many couples have chosen to live together before their wedding, and possess a healthy selection of household goods between them already, the wedding gift remains incredibly important.

Why? Because the sentiment behind the gift is as important as the gift itself; perhaps even more so.

If you have found yourself in the dilemma of 'what to buy' as a Wedding Gift, you will be pleased to know the possibilities are endless. All it takes is a little imagination on the part of the buyer.
A bottle of champagne and an ice bucket for future celebrations would go down well, for instance. Or an extra-special photo frame to display the newly weds' most treasured image of the big day.
Engraved Crystal Gifts are also extremely popular; probably because glass looks equally spectacular in traditional and modern homes. Crystal also attracts positive energy into a home, if placed by a window. Crystal Vases are easy to clean, and exhibit floral displays to the best advantage. And, of course, 'his and hers' crystal champagne flutes are a must for every marital household.

Make it Personal

The trend for personalised wedding gifts is really gaining momentum. Practically any item can be engraved with the names of the happy couple and a message of goodwill. Not only that: personalised gifts are also a popular way of saying thank you to each and every member of the wedding party, including the mother of the bride, best man, maid of honour, bridesmaids, pageboys, usher, groomsman, father of the bride ... get the drift?

The range of Personalised Gifts is practically infinite; you name it – it can be engraved with a message of your choosing.

From compacts to cufflinks, candles to toy bears, jewellery to tankards, it's all out there online.
Browse our selection of Wedding Gifts from The Gift Experience.
Save