No wedding is complete without Bridesmaids. Apart from looking gorgeous in the photographs – though never upstaging the bride, Bridesmaids perform functions that have been set in stone by superstition.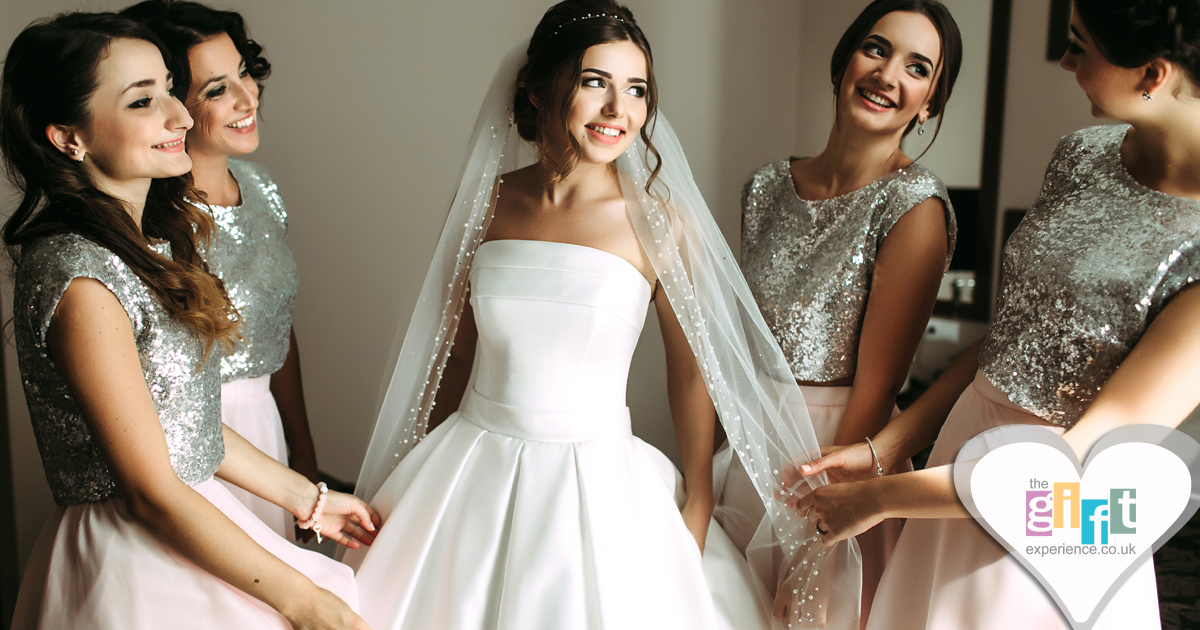 For instance, did you know that the bride is traditionally dressed by her Bridesmaids on her wedding day?

Another important task allotted to Bridesmaids is to act as kind of bodyguards. It is a duty of the Bridesmaids to accompany the bride to the church, in order to protect her from being whisked away by the groom's rivals. As if!

Bridesmaids should be briefed before entering the church not to stumble whilst walking down the aisle. Why? Because superstition states a Bridesmaid who does so will be a spinster unless she catches the bride's bouquet in the future. No pressure, then...

What's more, the bridesmaids' bouquets – as well as those carried by the bride and decorating the church – are signs of happiness.

And the Matron of Honour is said to represent the benefits of married life. The giving and exchanging of not only rings, but gifts, is a key element of any wedding. Apart from the presents given to set the married couple up in their marital home, it is traditional for the bride and groom to give gifts to the wedding party, to thank each member for the role they played. These gifts – or 'favours', are usually given during the groom's speech.

Need inspiration on the Bridesmaid-giving front? Then read on ... Little Bridesmaids will treasure their favours for years, so choose carefully. A Sterling Silver Bridesmaid Charm Bracelet, Bridesmaid Sterling Silver Heart on a Chain, or Cross Pendant in a personalised gift box will give guaranteed, long-lasting delight.

If your young Bridesmaids are into soft toys, then a Bridesmaid Message Bear will become her new best friend for life. The mature Bridesmaid will adore a Single Crystal Champagne Flute in which to down her bubbly. A Silver Plated Compact Mirror and Atonomiser Gift Set, or even a Lipstick Holder with Mirror, perfect for touch-ups whilst circulating, would be equally well received.

A Personalised Photo Frame or Wedding Album will give your Bridesmaid a permanent reminder of the role she played on your big day. Or opt for a Personalised Bridal Party Memory Box in which to store her memories.

Another winning idea is a minimalist Heart Trinket Box, engraved with a message of your choice – as is a glamorous Bridesmaid church Candle, beautifully wrapped and personalised with your Brideamaid's role, name, the date of your wedding.

Alternatively, fill a pretty Crystal Perfume Bottle with her favourite fragrance, then engrave it for the X-factor. Or give her a personalised Silver Plated Jewellery Box in which to keep her bling. A Crystal Wine Bottle Coaster, accompanied by a bottle of her favourite plonk and enveloped in luxurious wrapping, is the ideal solution for a Bridesmaid who enjoys a glass at the end of a hard day at the office.

And if you prefer to stick with tradition, then a simple Cross Pendant inside a Personalised Gift Box will fit the bill perfectly.
Whatever you're thinking of buying you'll find a wide range of Bridesmaids Gifts at The Gift Experience.
Save