The Christening of a child is a very important religious event in both their lives and that of their parents and the rest of the family. When the parents decide to have their child christened they are making the decision to introduce the child to the church of God and giving them a religious path to follow as they grow up if they so wish.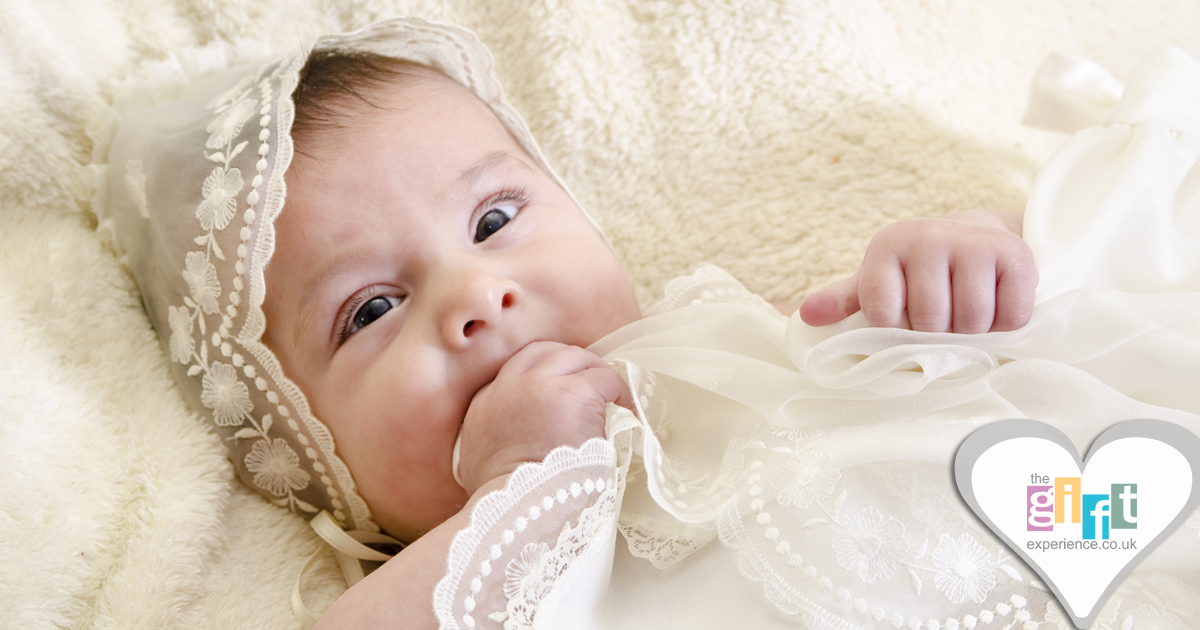 There will be plenty of planning involved when it comes to getting a child christened, there's choosing the Godparents for your child, arranging the church and Christening party afterwards, the catering, decorations, a special christening gown or outfit and of course special Christening Gifts to mark the occasion.
Traditional Christening Gifts vary in choice of material and some of the more popular gifts include those made from ceramic, glass and silver. You can find those special Personalised Christening Gifts that the child can keep and will always remind them of their special day, a Personalised Crystal Christening Bible provides a stunning keepsake gift or a hand painted china Christening Loving Cup can be used or held in a safe place on display. A range of beautiful silver bangles are adorable keepsakes for a little girl to wear on her christening day.
Nowadays, the more popular choice of Christening Gifts are those that can be personalised with the child's name and details of the Christening and that also provide a practical element to them; personalised christening cushions and blankets are a great choice of gift that can be used in the baby's nursery and shows that you have put thought and sentiment into your gift too! Personalised mugs, Christening candles and money boxes are all great Christening Gift Ideas for both boys and girls.
Your child will receive so many lovely cards on their Christening Day and lots of beautiful keepsake gifts so why not store all of the most special momentos from the day inside a simply stunning handmade Christening Memory Box in either pink or blue personalised with the childs name and details of their day.
Wonderful Christening Gifts available at The Gift Experience.
Save