Congratulations to Prince William and Kate Middleton, who along with the rest of the Royal Family, are celebrating the birth of their second child Charlotte.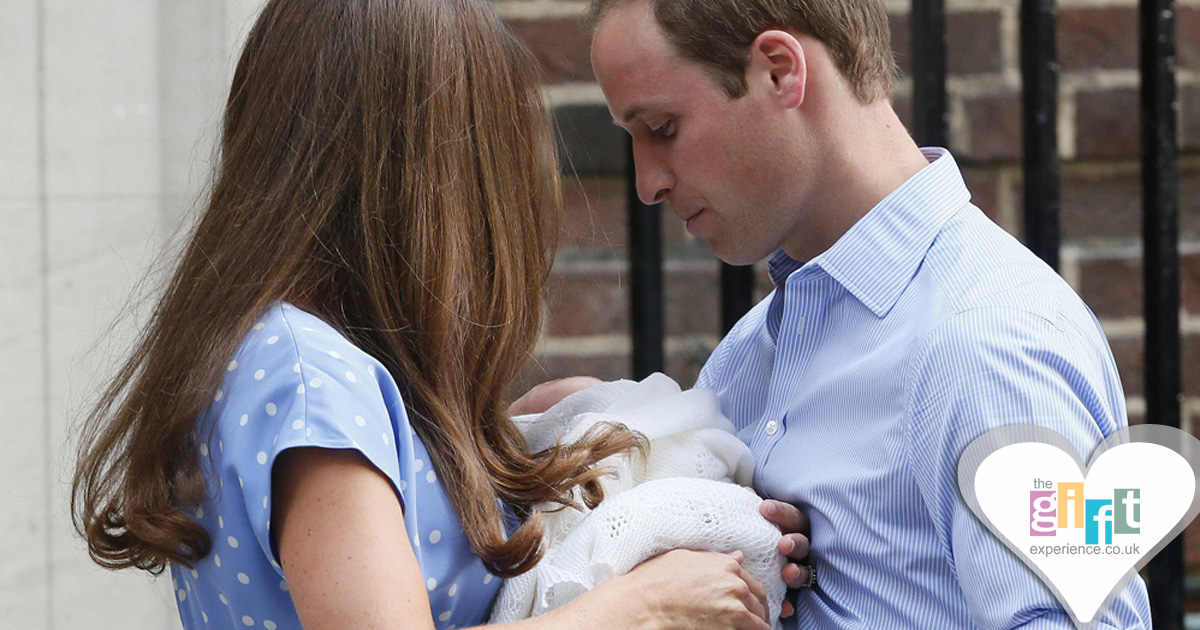 A great deal of attention has been given to the name of the new royal and, of course, whether we – the British population - expected a little sister or a little brother for Prince George.

Well, the news is out – were you right in thinking it was going to be a girl?

Bookies were flooded with bets and found that Brits were certain the latest addition to the royal family was to be a girl named Alice.

Other popular predictions for a girl were Charlotte, Elizabeth, Victoria and Diana.

It was rumoured that someone from Scotland even put £2,000 on the baby to be a girl called Alice!

Yet bets placed for the name of the new royal were not as popular for a boy. Arthur and James were the two favourite boys' names and had odds of 25/1 and 8/1 respectively at Paddy Power in the week of Charlotte's birth.

Punters were spot on with William and Kate's first-born, as the firm favourite at the bookies was for the new royal to be called George.

Bets were even placed on the weight and time of the birth of the second child.

To honour this occasion, we've been busy searching for an array of facts about royal births that we bet you didn't know about.

Read on to discover eight unusual facts about the royal births!

1. The following royals have been born at The Lindo Wing of St Mary's Hospital.

Only the children of Princess Anne, the Duchess of Gloucester, Princess Michael of Kent and Diana Princess of Wales were born in the private wing of St Mary's Hospital in London before the arrival of Prince William and Kate Middleton's son George in 2013 and now their second child Charlotte.

Before then royals were not born in hospital. Prince Charles was born in Buckingham Palace while his mother, the Queen, was born at a house belonging to her parents, 17 Bruton Street in Mayfair, London.

It's reported that a one night stay in the Lindo Wing of St Mary's Hospital costs around £6,265!

2. Prince William and Kate Middleton can choose from three surnames for their new baby!

In fact, they don't have to choose a surname at all.

The royal couple can choose to leave their baby without a surname, or they can give her Mountbatten-Windsor, Wales or Cambridge.

George V adopted the surname of Windsor (after the castle) in 1917 because he felt their actual family names of Saxe-Coburg and Gotha didn't go too well with the anti-German feeling in Britain sparked by the First World War.

Then the Queen and Prince Philip combined their surnames to create Mountbatten-Windsor – a name which is now open to use by their descendants.

Wales is the name of Prince William's Royal House and is used by his father Charles. William uses the surname Wales for his military duties.

Cambridge was the title given to Prince William and Kate Middleton when they married, making this an option for the surname of their child too.

3. The news of royal births and deaths is presented to the public on an easel in the forecourt of Buckingham Palace.

The Queen and other senior royals are traditionally informed of the baby's name before the announcement is made to the public.

Only after the key members of the family have been informed will the note – bearing the Buckingham Palace letterhead – be presented just inside the palace gates.

4. The news of Prince George's birth was the first royal birth to be officially tweeted.

When Prince George was born on July 22, 2013, his birth was announced on Twitter by Clarence House.

A second tweet from the British Monarchy Twitter account was also posted to announce Prince Philip and the Queen's delight at the birth.

This time Kensington Palace sent out a tweet about the news of Kate's admission to the hospital along with the announcement of the birth of the baby, stating 'Her Royal Highness The Duchess of Cambridge was safely delivered of a daughter at 8.34am.'

5. The new baby will be christened in a replica of the robe that has been used for royal christenings since 1841.

The original robe was made for the christening of Queen Victoria's eldest daughter from Honiton lace and white satin.

It was used for generations of Royal christenings but in 2008 a replica was made to christen the Earl and Countess of Wessex's son.

Angela Kelly, personal assistant and senior dresser to the Queen, reportedly commissioned a replica of the original to be made in 2004 when it was deemed to fragile to be used again.

The original robe entered the record books after it was worn by 62 babies in its lifetime.

6. Royal births are celebrated with a salute from the King's Troop Royal Horse Artillery.

A basic royal gun salute comprises of 21 rounds fired but because the birth salute is conducted in Green Park an extra 20 rounds were fired (because it is a royal park).

A salute was also conducted when Soldiers from The King's Troop Royal Horse Artillery rode out from Wellington Barracks, near Buckingham Palace, to sound 41 shots in Hyde Park (the standard 21, 20 for the Tower of London and 21 for the city of London).

7. Baby Charlotte is fourth in line to inherit the throne.

Grandfather Prince Charles is first in line, with Prince William second and brother Prince George third.

The new baby will be ahead of her uncle, Prince Harry.

8. A new law was introduced to Britain in 2013 to make males and females equal in the line of succession.

This means that Charlotte goes ahead of Prince Harry. Whereas the previous ruling would have seen her robbed of her position in line if ever she had a younger brother.

The rule from the 1701 Act of Settlement has been abolished not only in Britain but in 15 former British colonies too.

Have you discovered any royal baby facts we've missed? If so, let us know now, we'd love to hear from you!


---

Are you preparing to or have just welcomed a new baby into the world? If so, why not take a look at our gifts that are fit for a royal baby!

It's a Girl Personalised Glass Heart

Break the news to friends and family or create a unique keepsake that will always remind you of the birth of your little girl or boy.

The glass heart is engraved with a name, weight, date and time of your little one's birth to create a special and elegant keepsake that you can proudly display using the white ribbon to hang it up.




Silver Plated Baby Gift Set

Elegant and smart, this set comprised of an egg cup, teaspoon and napkin ring is a perfect memento of your little one's birth.

Each item features a teddy bear and the set is packed in a silk-lined box.




Engraved Slide Out Teddy Bear Photo Album

Put their first ever photograph in the front of the album and then fill it up with special moments from your baby's first weeks and months.

It's made even more personal by engraving your chosen message into the metal on the front of the album.

It's a perfect and traditional way to capture those special photographs that will be treasured for a lifetime.




Personalised Baby Memory Box

Memories come in all shapes and sizes, so why not keep all those special trinkets and memories from the baby's first months in a handmade box that's completely unique.

You choose all the details to feature on the front of the box (name, date of birth, time, date, weight and who it's from) and they are added to the lid by hand.

It's perfect for the parents to add to and keep safe until their little one is old enough to take a look at the memories.




Baby Girl Double Photo Frame

Capture the first photos of the new baby girl or boy in a double photo frame.

Two photo spaces are available for your favourite pictures of the baby, captured in either a blue or pink border.




For those of you who have just welcomed a new baby into the world

take a look at our full range of baby gifts

, fit for a royal baby!



Save
Save
Save
Save
Save
Save