Your Wedding Day is the biggest and most important day of your life, the special moment where you make your eternal vows to the woman you love and enter into a long and happy life with her. With so much riding on such a special and prestigious occasion, you will want everything to be perfect and for the whole day to run as smoothly as possible and choosing your Best Man is just the beginning!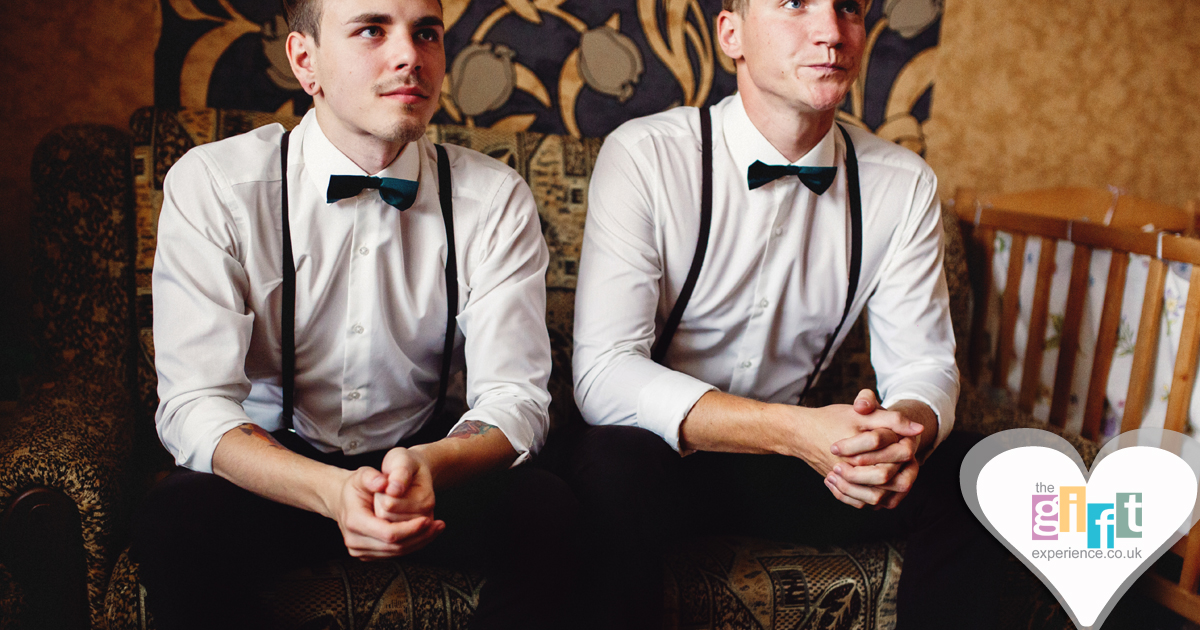 The role of best man is equally special and prestigious and along with the father of the groom, the speech is usually one of the most talked about moments of the day! Being asked to be a best man is thought to be a great honour and requires lots of involvement in the wedding not forgetting the organisation of an unforgettable stag do.
The best man is usually the grooms best friend or brother, someone who knows him inside out, maybe even better than his future wife! So it is inevitable that he will deliver a humorous, thoughtful and emotional best man's speech for the wedding party to laugh, cry and cringe at during the dinner.
No doubt feeling the heat of the occasion, the best man will be under pressure to get it right and will be glad when his part is over so that he can enjoy a well-deserved stiff drink and join the rest of the guests in the remainder of the celebrations. After all that, it's only fair that you present your best man with a Unique Best Man Gift that he will be thrilled with and that shows it was all worth it!
Thanking your best man with a special gift not only shows how grateful you are for the role he played at your wedding but also as a token of your friendship. A personalised gift will provide a lasting keepsake of the day and a reminder of the part he played in it. Best Man Gifts come in all shapes and sizes from an Engraved Pint Tankard or Hipflask to a fun or quirky gift!
Whether your best man is a suit man or not, a pair of Engraved Silver-Plated Cufflinks or personalised best man cufflinks will be a welcome gift for any man, after all he will have to wear a suit again for the next wedding he attends or maybe for your first child's christening! The keen golfer will be thrilled with an Engraved Golf Putter that he can flash on the greens on his next round! If your best man is the professional or business type, an Engraved Pen and Box Set with your special message of thanks engraved onto the lid will make a lovely addition to his desk or briefcase.
Express your sincere thanks to your best man from both you and your new wife for being part of your big day with Special Best Man Gifts that come from the heart such as a Personalised Pocket Watch or an Engraved Crystal Paperweight so you can get all of your thoughts and thanks onto a gift that will last a lifetime!
Whether your best man's a drinker, a joker or just a big softie, you know him best so you can be sure to find something that will fit the bill!
Choose your Best Man Gift now at The Gift Experience.
Save
Save
Save
Save
Save
Save
Save