Golf is rapidly becoming more and more popular with people of all ages and backgrounds. It is well reported that professional footballers and managers have made it their favourite past time playing regularly when they are not on the pitch or training as it relaxes them before a big game.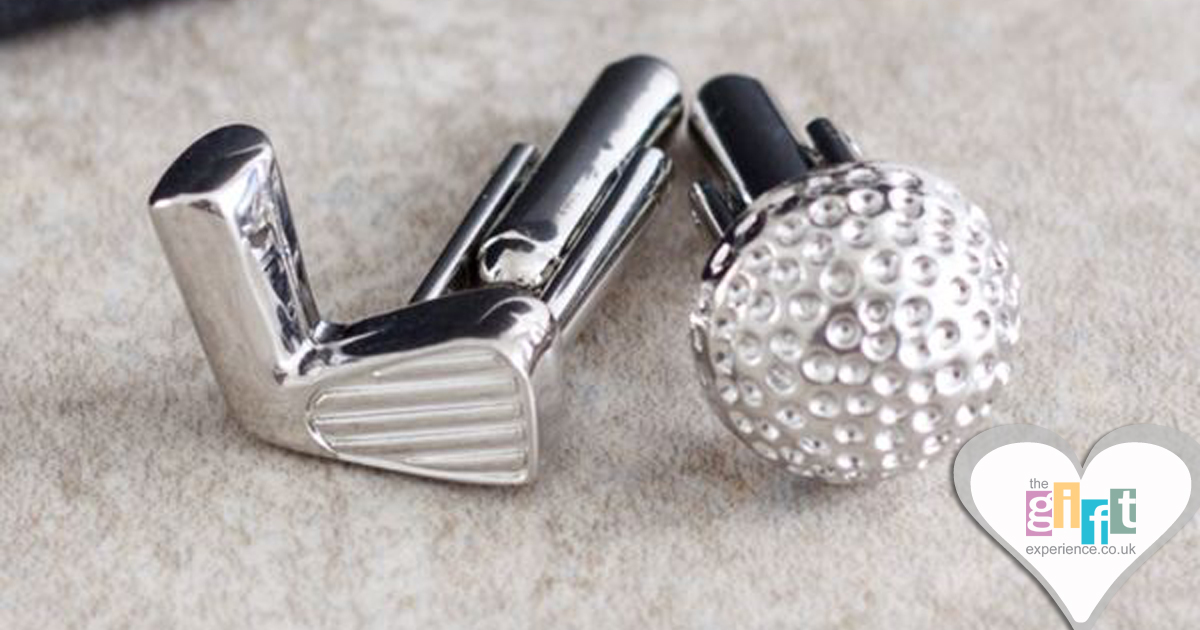 Women are now becoming increasingly keen on golf and youngsters are taking part in the game just as much as football, rugby and other popular sports. So is your Dad an avid golfer or golfing fan? Lots of men and dads love golf and if they could play everyday I'm sure they would, they probably enjoy getting away and out of the mad house just for some peace and quiet and abit of men's chat! So whether your dad loves playing or just watching, golfing gifts for Father's Day would be a winner!
If you are starting to think about what you will buy for your dad this Father's Day, you have plenty of time to browse the great selection of online gifts available and choose the perfect gift for your favourite man in the world. If your dad regularly wears a suit or even if he has a special occasion coming up that you think he will be dressing up for, how about some Golf Club and Ball Cufflinks to brighten up either his best or oldest suit! You can even have a special personal message engraved onto the box to make it a thoughtful and affordable gift for Father's Day.
Other Father's Day Gifts with a golfing theme include; personalised golf posters, a golfer wine bottle stopper and even a golf pint glass!
Find the best golfing gifts for Dad this Father's Day at The Gift Experience.
Save