Imagine a spring wedding, complete with radiant bride and beaming flower girls. It's a sight for sore eyes, if ever there was one.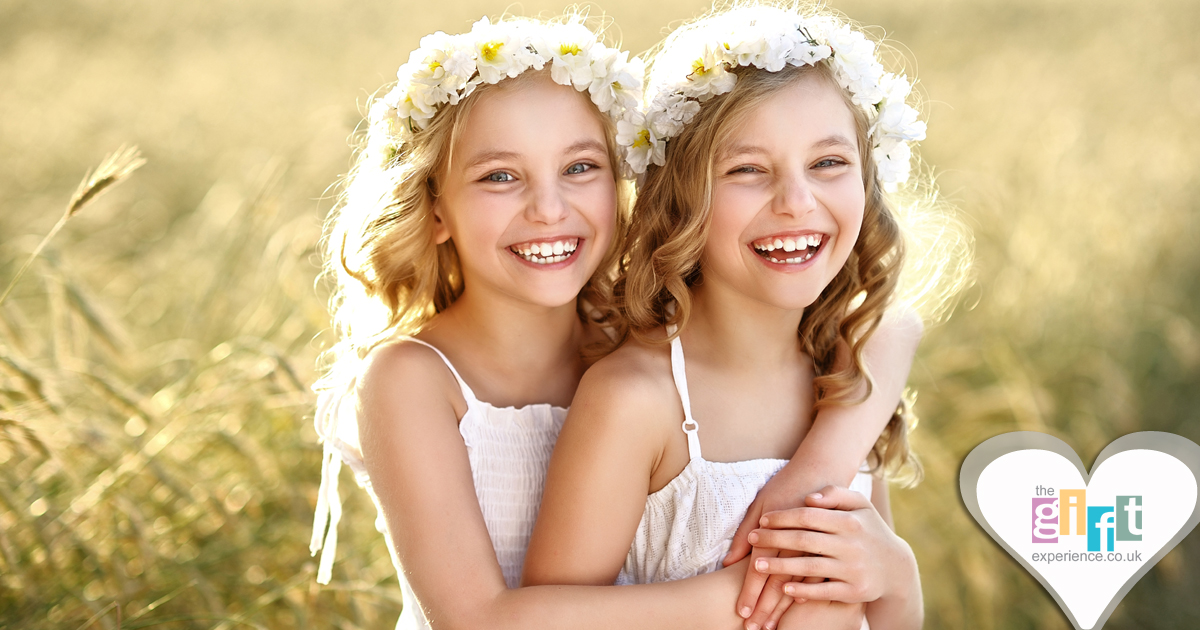 Flower Girls, bedecked with seasonal blooms, and dressed to complement the bride, are an integral part of any wedding worth its salt.
The tradition for Flower Girls is increasing in popularity. Whether they be little sisters, nieces, or cousins, they add their own brand of magic to the proceedings.
What's more, girls love dressing up like a princess – and your wedding gives them the perfect opportunity to do it for real!
Chances are, your Flower Girls have been dreaming of their big day since you asked them the honour of fulfilling the role. And buying your Flower Girls a gift, is a tradition that will continue to stand the test of time.
Popular gifts include a religious silver cross, or another piece of jewellery, beautifully presented and engraved with her name and role. Personalised Flower Girl Gifts like these are always extra-special, simply by virtue of the fact that they are so personal.
Special Flower Girl Gifts are indeed usually given the VIP personalised treatment. And these days, practically anything can be personalised.
Little bridesmaids would be thrilled to bits with their very own personalised flower girl bear. Add their name, the date and venue of your wedding, and you are home and dry! Girls love anything cute and cuddly, and a soft toy will steal her heart.
Another popular traditional gift for a Flower Girl or bridesmaid is their very own two-handled loving cup. The latest designs are often decorated with a delightfully contemporary cartoon bridesmaid figure.
And a traditional church candle, dedicated to your Flower Girl or bridesmaid, and wrapped in girly cellophane and ribbons, is bound to light up her face.
Every young girl loves to collect things. So if you are looking for something that little bit different, why not consider presenting her with a dedicated memory box? This stunning gift will prove the ideal place for storing all her wedding day souvenirs, like her headdress, posy, table decoration, place name, and much more!
Do believe, Unusual Flower Girl Gifts like these will be cherished for years. And what better way to say 'thank you', than giving your bridesmaids something really gorgeous?
Your gift will prove the icing on their piece of wedding cake.
Browse our selection of Flower Girl Gifts from The Gift Experience.
Save
Save
Save
Save
Save
Save
Save