A child's confirmation is a very special occasion usually attended by the whole family. A natural follow-on to a baby's Christening, the confirmation service is one in which the now grown-up child can follow God's way, independently.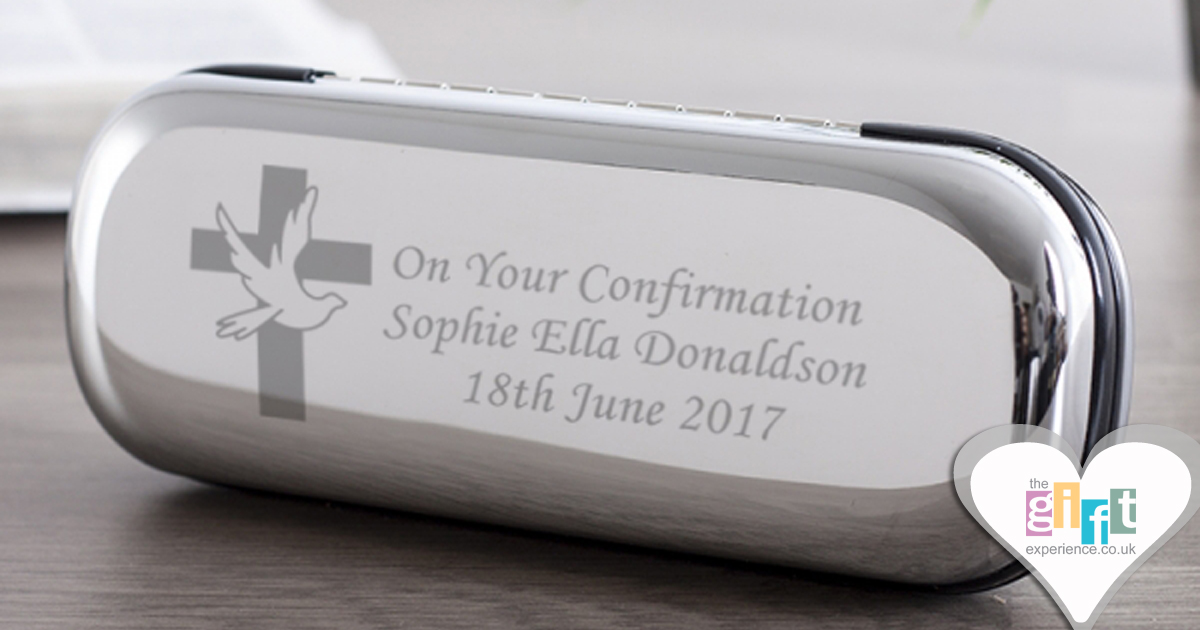 Confirmation Gifts are traditionally given to celebrate God's love, and to mark this key occasion in the child's life.
If you are looking for a wonderful keepsake confirmation gift, then you will find plenty of inspirational ideas online. Here are a few of the best, to whet your appetite.
A cross pendant, beautifully presented in its own personalised box, makes a timeless confirmation gift. By having the box personalised with the name of its intended recipient, the date of his or her confirmation, and the church in which it will be taking place, your gift will be bestowed with much added sentimental value.
Indeed, Personalised Confirmation Gifts are the perfect way in which to celebrate a special child's confirmation. What's more, your recipient will treasure your gift for the rest of their life.
As is the case in any Christening, a confirmation is an occasion calling for photographs. Consequently, a dedicated confirmation photo frame, in which to place the preferred image of the child on their confirmation day, resplendent in their confirmation outfit, makes a lovely gift. The best versions are embellished with the words 'Confirmation Day', along with a verse asking for God's blessing upon the child concerned.
Girls will be thrilled with their very own confirmation day figurine. A sculpted little girl, standing in her white dress, will captivate any heart.
It goes without saying that a leather bound bible is a must-have for any just-confirmed child. White bibles are especially popular, since they reflect the qualities of innocence and purity possessed by the recipient.
The family and friends of the confirmed child will enjoy writing messages of their love, affection, and God's blessing on a special confirmation day signature plate. Once everyone has signed the plate with the pen provided, the plate can be baked in the oven to seal the signatures for eternity. It is a lovely thought for a confirmation, and quite an unusual one at that.
Here are a few words you might like to write on your confirmation day signature plate: 'May God fill you with the Holy Spirit to guide you on your way, May he bless you and watch over you today and every day'. Perfect.
Browse our selection of Confirmation Gifts from The Gift Experience.