Once upon a time there was a young girl called Cinderella.
And if you haven't heard of her, well, where on earth have you been?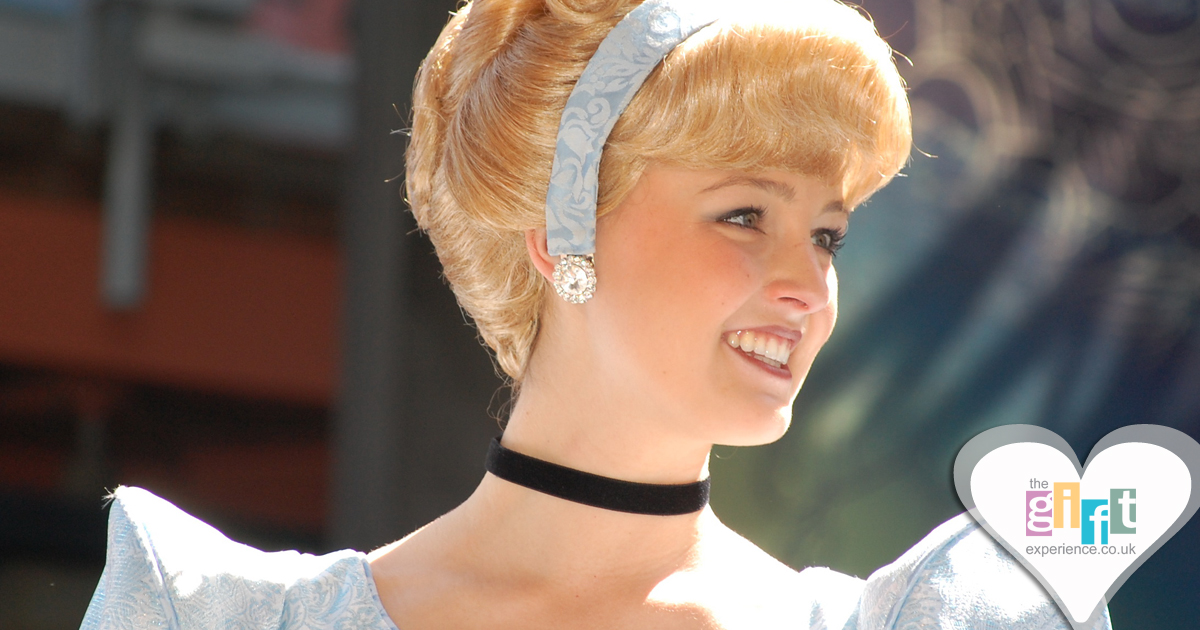 Most of you will be familiar with the tale of this unfortunate girl who – with a little help from a fairy godmother and some magic – becomes a princess and lives happily ever after.

The 1950 film is one of Disney's most classic tales and was their most successful hit since Snow White and the Seven Dwarfs, which was released in 1937.

And now the film is set to hit the box office once again as Disney have re-made the timeless classic (March 27th 2015 - UK release date at a variety of cinemas including Cineworld).

But we bet you didn't know that Walt Disney had almost everything to owe to the tale of this unfortunate young princess.




On the verge of bankruptcy



The Disney studio was $4 million in debt and on the verge of bankruptcy following the outbreak of World War II, which saw a big decrease in European box office takings.

As a result, three of their films - Pinocchio, Fantasia and Bambi - failed to make an impact at the box office, leaving the future of Disney hanging in the balance.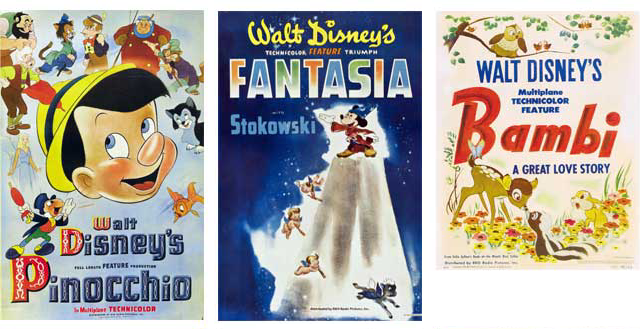 Pinocchio, Fantasia and Bambi - failed to make an impact at the box

Bambi made $1.6 million on its release, less than the $1.7 million budget used to make it.

The company had to cut production costs dramatically.

Dumbo was produced on a budget of $950,000 and thankfully managed to reign in $1.6 million in box office revenue.

But Disney was in turmoil and the only way to stay afloat was for the company to create low budget films including Fun and Fancy Free, Melody Time and Make Mine Music, along with military propaganda films for World War II.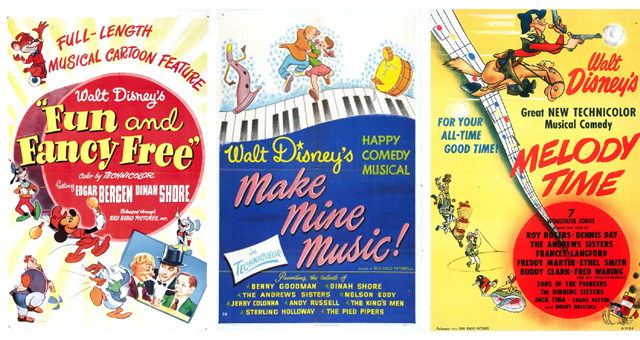 Fun and Fancy Free, Make Mine Music and Melody Time kept Walt Disney Animation afloat

Cinderella was the next venture for the studio.

It was a huge risk for Walt Disney, costing nearly $3 million to produce.

The company was dependent on Cinderella to be a huge box office success in order to survive.



Thankfully, this seemingly huge risk paid off greatly.



Worldwide box office profits reached $85,000,000.

Because of Cinderella, Disney could thrive once again, produce films on bigger budgets and grow to the huge franchise we all know and love today.

But believe it or not, Cinderella existed long before Walt Disney even had the idea to produce animated films.


Cinderella existed before Disney

The princess has been around in various forms since the 1600s.

In fact, the first known tale of an unhappy girl with a wicked stepmother, evil step-sisters and a missing slipper popped up in 1634 under the name Cenerentola when Neapolitan soldier Giambattista Basile put a set of folk tales into written form.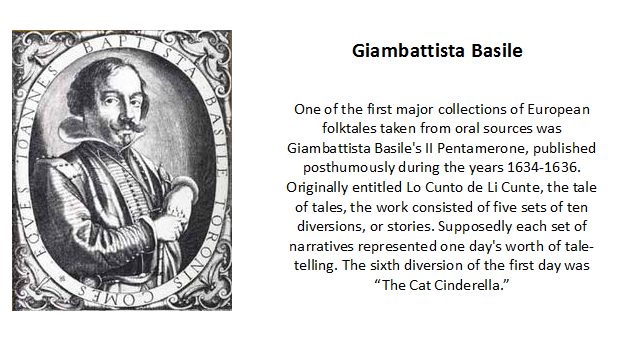 Giambattista Basile wrote Cenerentola - "The Cat Cinderella"

Since then the Brothers Grimm recorded another adaptation in the 19th century, called Aschenputtel. In this version there is no fairy godmother, but instead a wishing tree that grows on Cinderella's mother's grave.

Since then many other versions of the popular tale appeared, including swapping the glass slipper for other objects including gold, a ring and a bracelet.




Facts about film adaptations of Cinderella



Here are several other facts about film adaptations of Cinderella:

Despite being the most popular film adaptation, Disney's Cinderella, released in 1950, is the 12th film of the tale to be released.

The first Cinderella film was produced in France in 1899 and was called Cendrillon.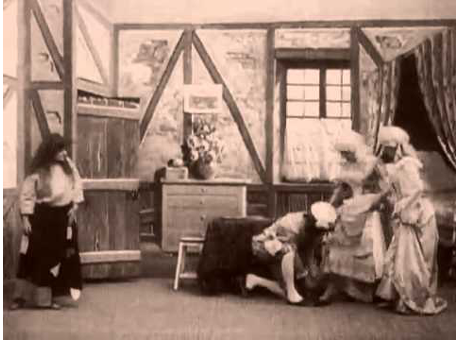 Cendrillon produced in France in 1899



And currently it is thought there are 46 films depicting the story in existence around the world.

Now the latest Cinderella is set to hit cinema screens this month, along with the more recent (but no less popular) sequel to Frozen: Frozen Fever.

There is no excuse not to have heard of Cinderella, but the popularity surrounding the first of the Frozen films leaves even less room for excuses to not know who Anna and Elsa are.

If you've managed to get through the last two years blissfully unaware of the existence of Anna, Elsa or even Olaf the snowman, then you must be one of very few to have escaped the phenomenon that is Frozen.

The tale of two princess sisters has become Disney's most profitable film ever, with revenue piled up into the billions.

Did you know the following facts about the 2013 Disney hit?

The story was inspired by Hans Christian Andersen's fairy tale The Snow Queen.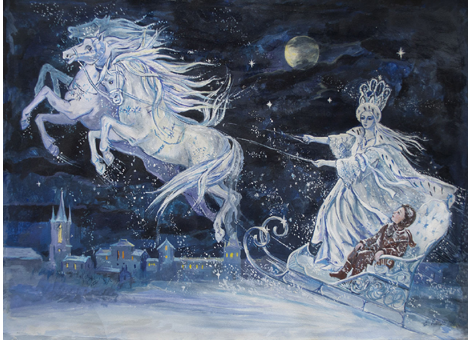 "The Snow Queen" illustration by Elena Ringo

Elsa's song 'Let It Go' won six awards, including an Academy Award for Best Original Song, a Grammy Award for Best Song Written for Visual Media and a Golden Globe Award for Best Original Song.

The production budget was $150,000,000.

Figures show that the film made $1,254,512,386 in box office revenue since its release in November 2013.

Frozen was written and co-directed by Jennifer Lee, the first female director of a Walt Disney Animation Studios feature film.

In the end credits there is a note from Disney stating: "The views and opinions expressed by Kristoff in the film that all men eat their own boogers are solely his own and do not necessarily reflect the views or opinions of The Walt Disney Company or the filmmakers."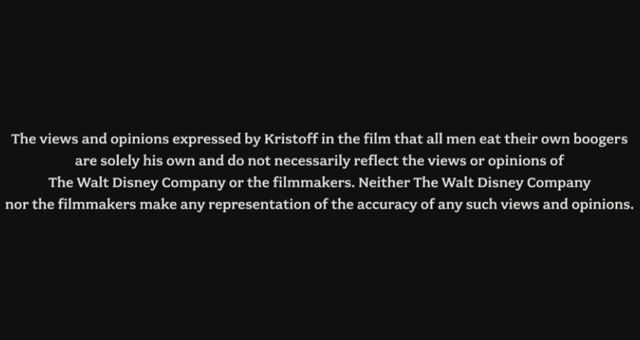 The end credits from Frozen

Disney had ideas for animated versions of The Snow Queen in the 1940s and again in the late 1990s but both times plans were shelved, firstly due to difficulties in developing the character of the Snow Queen and later when one project worker quit and others failed to successfully develop characters from it.

Development for Frozen began in 2008 under the title Anna and the Snow Queen. The new title for the film was announced in 2011.

Elsa was originally thought of as a villain, as she is the character most like the original Snow Queen.

Frozen was translated and dubbed into 41 languages.

Did you know any of these Frozen facts?


Disney Gifts for Easter

Easter is just around the corner, and if you've got some Cinderella and Frozen fans you love to spoil, why not give them a break from easter eggs and treat them to some themed gifts from their favourite Disney films instead?


Cinderella gifts

Why not give your little ones the tale of Cinderella and other classics in the pages of their very own book?

The Personalised Book of Fairy Tales contains Cinderella among many others from the Brothers Grimm and Hans Christian Anderson.

And the best part, you can personalise the inside cover with their names and a personal message, so your little prince or princess has their very own copy to treasure for a lifetime.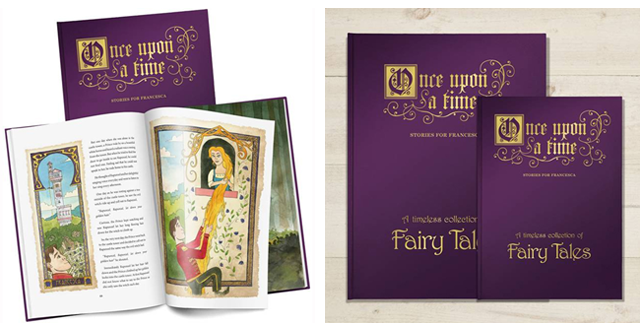 Frozen gifts

For your little Frozen fan, why not treat them to a book they will love to read not just over Easter but for a lifetime.

The Personalised Disney Frozen Adventure Book is made unique by putting your little prince or princess inside the story.

They become one of the main characters while their friends' names take the place of other popular characters from the animated film.

Or if your little one already has a pile of Frozen toys, why not treat them to something to keep it all in?

The Disney Frozen Set of 3 Large Cases is ideal for any little Frozen fan whether they need to store all their Disney toys away neatly or they're off on an adventure and want to take some of their favourite toys with them.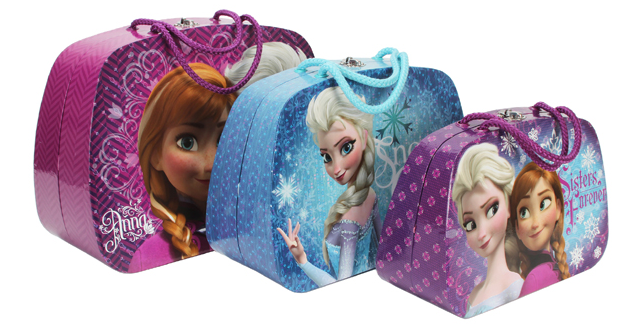 And of course, what would Easter be without some sweet treats? Instead of eggs, why not treat your little ones to a selection of their favourite sweeties, all within a personalised jar so there's no confusion!

Our Personalised Sweetie Jars are the ultimate in sweet treats and contains everyone's favourites from Refreshers to fried eggs!

And remember, we stock a wide range of gifts based upon the wonderful films produced by Walt Disney. Browse our full section of Disney Gifts.





Save
Save
Save