For most people graduating this summer it has taken three years of sweat, stress, tears and the occasional pint of beer to get them to their graduation.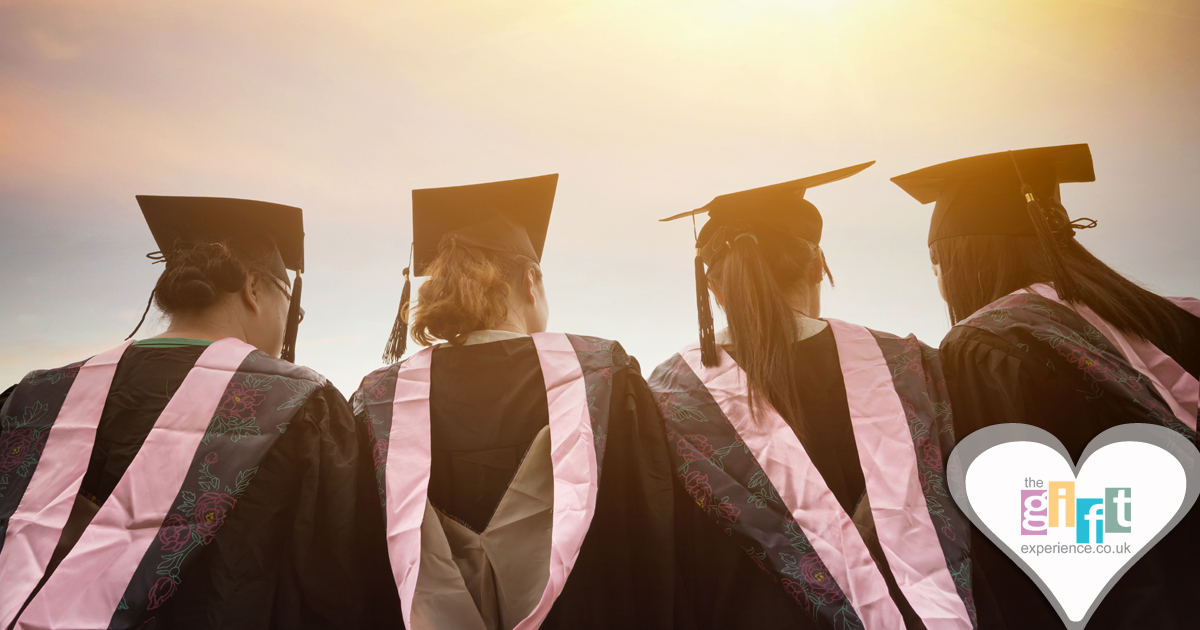 Looking at the recent results, university students across the country will echo that getting a degree makes the early starts, endless essays and final exams all worthwhile. Now is the time where they get to take a deep breath and enjoy (hopefully) a bit of summer sunshine, maybe some travelling to exotic lands, and a few more pints of beer, before their graduation ceremonies take place and they become 'real-world adults'.
Life is definitely going to speed up for those young adults - the security of education has all of a sudden stopped and an endless world of opportunity is unfolding before their eyes. Nevertheless, it is important for you, their friends and family, to help them relish the moments of achievement.
Graduation is a rite of passage and will be one of the proudest moments of a students' life. However, there will be things running through graduates' minds that may keep them from appreciating this on the day. These things will be of vital importance, such as; what if my gown is wonky, will the cap stay on my head, will my shoes fall off as I walk onto the stage and where do I go to get the certificate?
These questions will of course come after; where do I rent my cap and gown, do I need to book a hotel, what time is the ceremony and where will we eat dinner?
As a family member it may fall on you to bring them back into 'the moment' and remind them that it is just as important to enjoy graduating as it is to get it right.
Try taking photos throughout the day, concentrate on making it fun and if you can bring plenty of wrapped, fruity sweets – graduation is hectic and depending on the time of the ceremony there may not be chance for lunch!
After the ceremony it's the perfect time to start properly celebrating and go for a few drinks in a local bar, maybe get a bite to eat and definitely start to make a big fuss of the graduates (once their stress levels are a little lower!).

A Graduation gift is the perfect way to spoil graduates and help them to focus on what an achievement it is to obtain a degree. A thoughtful way of making sure your gift gives them a reminder of happy graduation memories is to give them something personalised that they can use every day.
A gift that is practical but has a clear graduation message is a lovely way to remind them of their amazing accomplishments.
If your graduate is soon to be flying the coop for a new home of their own, then a personalised cushion that has their graduation details presented around a beautiful design featuring a graduation cap is a lovely furnishing to remind them every day of what they have earned.

Another useful item that is a great daily reminder of their degree is a personalised mug – something they will have had plenty of practise using for that pre-lecture coffee. An alternative vessel that they may have had practice with during university is a pint glass, so if your graduate prefers tipple over tea, then a personalised pint glass which has a mortar board cap and 'graduation' engraved into the side could create more happy memories.
However, if your graduate is not settling down at all but going on adventures across the world then we would recommend them taking a quick look at 'Eff it I'm on Holiday' which is an amazing travel blog by a young man called Vlad. He recommends lots of different activities to do on holiday as well as five great European Road trips, among many other blog posts about his travelling adventures.
One of the things that sets Vlad's blog apart is his rather enchanting photography of the places he has visited. If you think that your intrepid explorer is also one for taking photos then a brilliant graduation gift is a travel photo album. This is the sort of present that they can use to spark happy memories and will remind them of all the experiences they had and things they managed to achieve at the beginning of their adult lives.
Alternatively, if your graduate is going straight into a career instead of travelling, a valuable gift is a set of engraved cufflinks. These ones are elegantly simple and an engraving of the graduate's initials makes the cufflinks unique as well as offering a touching reminder of when they were given the gift – when they graduated and became a 'real adult'.
If you want a gift that will remind graduates of what they have achieved at times they aren't expecting, then giving them a personalised jewellery box is an attractive way to do this and make them unintentionally smile each morning.
Our extremely pretty, antique, silver plated box would delight anyone as a gift and can be personalised to include a graduation message to remind them of their experience as a student and all of their hard work.
Whenever your loved one graduates this summer, we have over a hundred gifts that can be made unique to fit them. For inspiration have a look at our Graduation Gifts.
Save
Save
Save
Save
Save
Save
Save
Save
Save
Save
Save
Save
Save
Save
Save
Save
Save
Save
Save
Save
Save
Save
Save
Save
Save
Save
Save
Save
Save
Save
Save
Save
Save
Save
Save
Save
Save
Save
Save
Save
Save
Save
Save
Save
Save
Save
Save
Save