You can all probably remember those classic sweets from when you were younger. It was always a treat to go to the local shop and pick up a bag of sweets, choosing all your favourites from behind the counter and looking forward to what fabulous selection you have had for £1.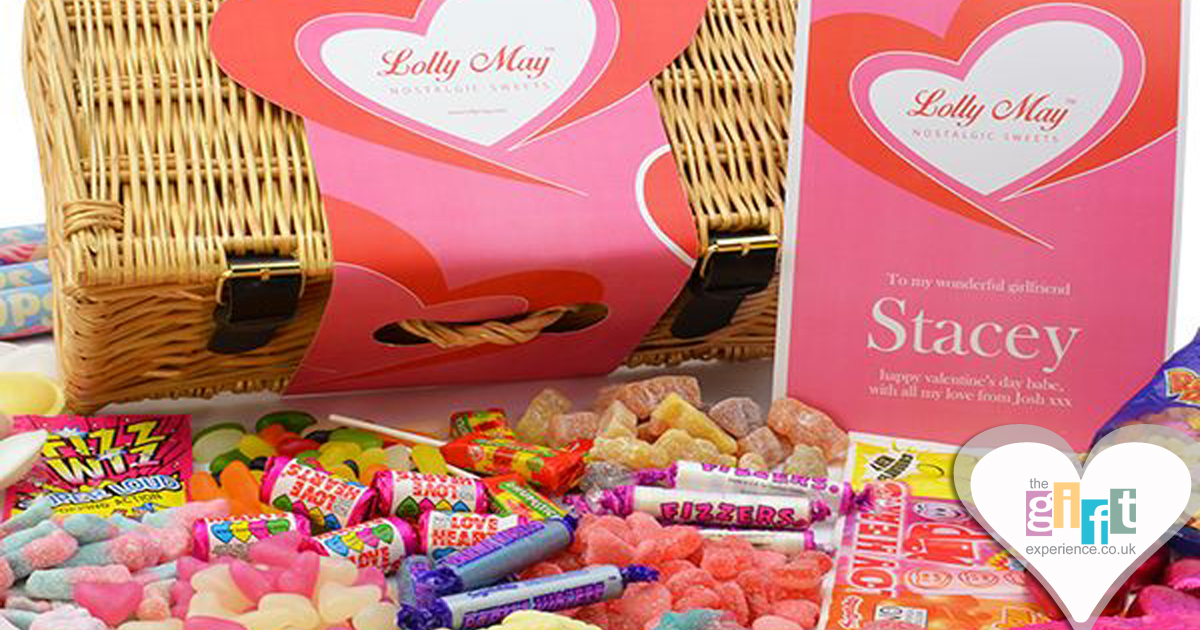 Classics such as Love Hearts, Double Dip, Drumstick Lollies, Refreshers and Fried Eggs will all bring back memories of your childhood so anybody with a sweet tooth would be thrilled to receive our Retro Sweet Hamper jam packed with all of those delightful sweets as well as a whole lot more! Cola Bottles, Flying Saucers, Gob Stoppers, Rainbow Drops and so much more, this is a unique gift for any sweet lover. For Birthday Gifts with a difference, this has to be top of your list!
Buy this new retro hamper full of all your favourites for either a Birthday, Anniversary or any other special occasion! There is even a creative A5 gift card inside that can be personalised with a message from you plus the hamper is great to store more sweet treats once you have waded through them all or for anything else you wish – the sweetie smell may linger for a while though!!
Take a look at some of the fabulous new gifts in our New Arrivals section – sure to please!
Go on treat someone special to something fabulous at The Gift Experience.
Save