Graduation time calls for a celebration or maybe even a few days of celebrations, why not? After all, you have just worked your socks off for three or more years; meeting deadlines, sitting exams and not forgetting all of those nights out – it's a tiring time!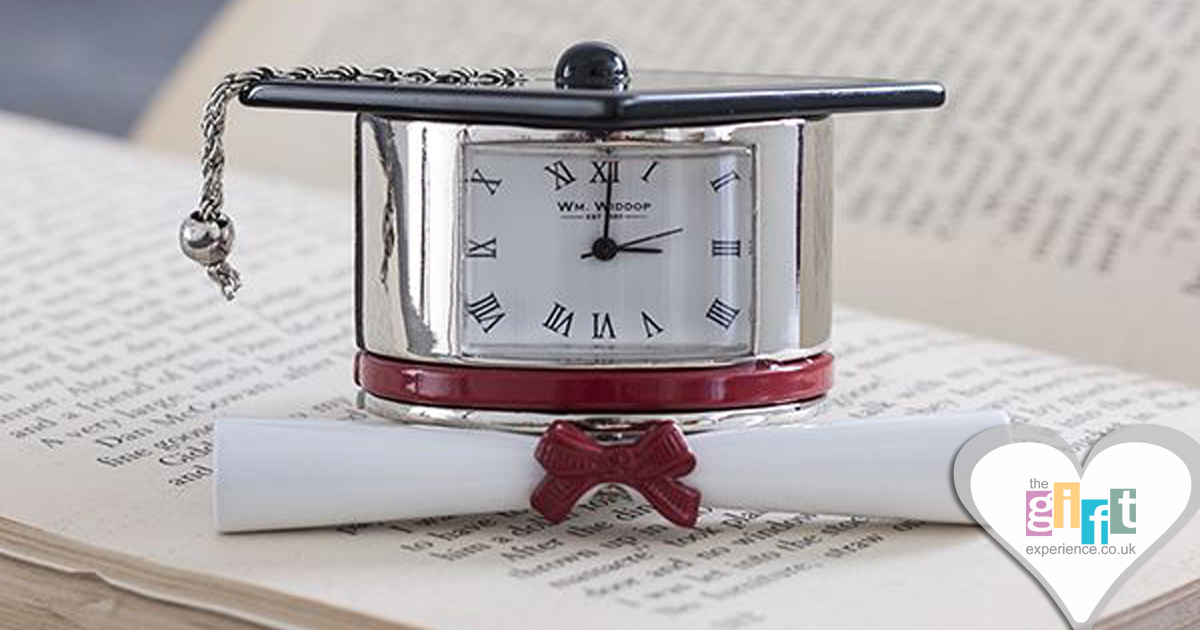 Now, on your graduation day you can finally let your hair down and give yourself a pat on the back for all that you have achieved. Standing there in your traditional cap and gown awaiting the all important graduation scroll and of course a congratulatory hand shake, it will feel like the proudest moment in your life and you will want to cherish it in your mind forever.
Graduation Gifts will provide that lasting reminder of the occasion, taking you back to that proud moment where all your hard work finally pays off! It's nice to receive gifts from friends and family who are also proud of what you have acheived and it makes the occasion even more special. You can find so many graduation gift ideas online now and some can be personalised with your very own words of congratulations along with the graduate's name and date.
Our Graduation Clock is in the traditional style of the mortar board cap with a metal tassle hanging down. There is also a scroll with a red ribbon at the bottom of the clock so this really is a true representation of a graduation and makes an appealing Graduation Gift for a student on their graduation day whether it's for a male or female.
You can personalise a cute and cuddly teddy bear wearing his very own graduation cap with a special message or choose from a selection of graduation photo frames and albums which will store all of those special memories. Browse the great choice of Graduation Gifts at The Gift Experience.