Becoming a grandparent for the first time is one of the proudest moments imaginable. An exciting time that will no doubt have involved lots of spending on baby clothes, toys and all of those baby necessities in the nine months leading up to the baby's birth.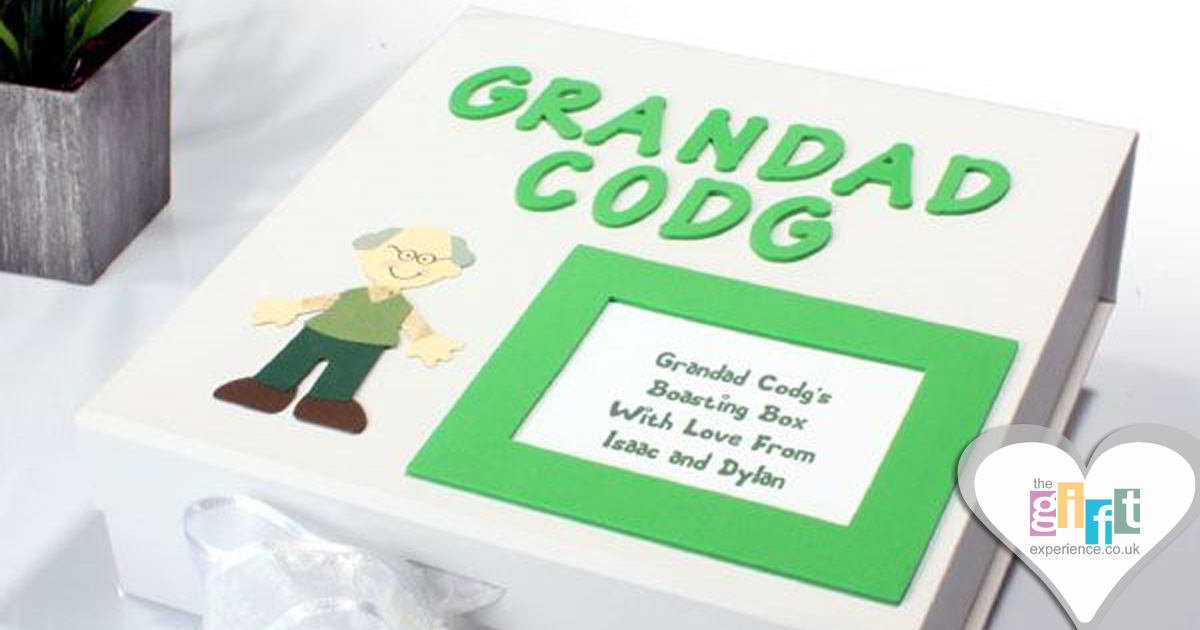 Treat those special new Grandparents to some unique Grandparent Gifts that provide something special and different to those that you are likely to find on the high street. You want to give something special to those people that are going to play such a big part in your new little boy or girl's life and keepsake gifts that will remind you of your beautiful new grandchild and of that special day when they arrived into the world is the best option when it comes to buying them a gift.
Our Grandma and Grandpa Boasting Memory Boxes are a lovely way to store special photographs, baby keepsakes, letters, drawings and anything else that you are likely to gather over the years as a Grandparent. The boxes are handmade to your individual requirements with handmade embellishments made from felt or foam either of a grandma or grandpa each with co-ordinating coloured lettering and card for the personalised plaque. This really is a special and unique gift that can be treasured for years to come and you can keep filling the box with memories and keepsakes until it simply won't take any more!
Choose from a vast range of photo frames and albums to store all of those wonderful memories in.Grandchildren, Grandkids and Grandparents styles are all available – some can be engraved with your own personal message just to add that extra special personal touch. If you want Grandparent Gifts that are totally different and unique, how about our Grandparents Personalised Pillowcases, certain to brighten up their day and their pillows!
Find the best Grandparent Gifts at The Gift Experience.
Save