You will have no doubt been planning your special wedding day for at least a year or more and when the day finally arrives, it will fly by before your eyes and you will be left wondering where on earth the time went!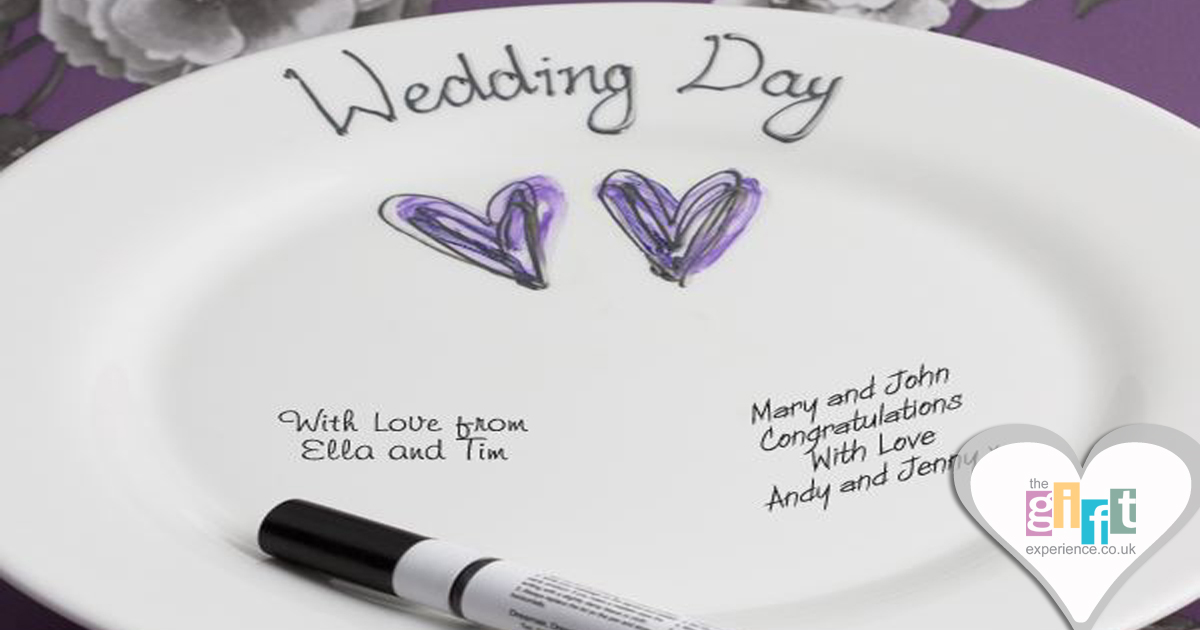 From the moment you step into your dress and put on your veil until the time when you are thanking your guests at the end of the evening and saying your goodbyes will be so special and you will want to treasure each and every moment so that you never forget any part of your big day! You will want to remember your special guests who shared the day with you and who made your wedding day everything that it should be.
Our Wedding Signature Plates come in a range of styles and designs and are perfect for storing those special messages and signatures from the people who attended the wedding.
Wedding Gifts that provide a keepsake of the day are the best sorts of gifts and the wedding signature plate will do exactly that! It is a wonderful alternative to a guest book and is a unique way to store those guest's messages. Your guests can sign their special words on the plate which is then baked in the oven at home to seal them in.
You can display the plate proudly in a room at home as a constant reminder to you and your new husband of the day you tied the knot along with any guests that visit your home! You can even add any messages that were missed on the day and re-bake so that nobody misses out!
Our beautifully hand-painted plates feature various elegant designs including hearts, champagne flutes and wedding rings making this a truly special Wedding Gift to give to the couple on their important day.
However you want to remember your day whether it's in a guest book, signature plate or even a signatures frame with your picture inside, we have some of the best Wedding Gifts available online.
Find your perfect gift now at The Gift Experience.