Watching your child get christened will be one of the proudest feelings in the world and is a chance for family and friends to share this special occasion with both parents and child.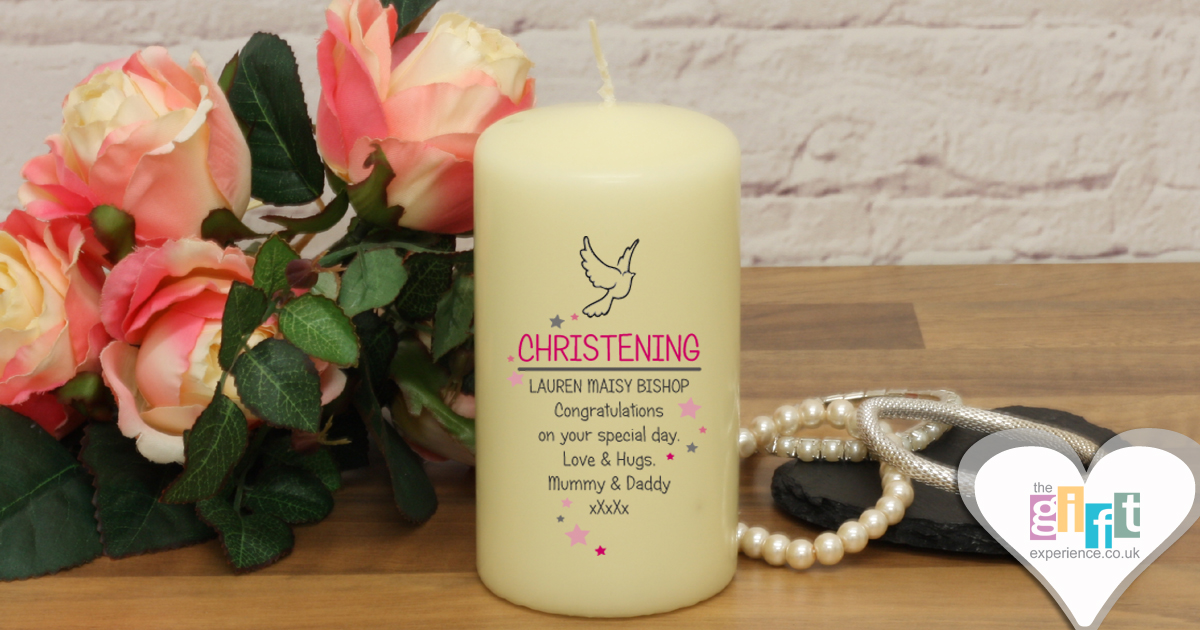 A christening brings people together who haven't been together for a while and for some guests it will be the first opportunity to see the child, it is a day for everyone to celebrate the birth and most importantly a day when the child is accepted into the church and given a religious path to follow.
Whether you are religious and attend church regularly or if your beliefs rarely take you over the church entrance, deciding to christen your child is an important moment in their life and one that although they are are too young to realise the meaning behind it now, they will one day appreciate what their parents have done for them and why they have done so.
Help a child to cherish their christening day with some wonderful Keepsake Christening Gifts that will always remind them of their special day. Traditionally, a candle is lit at the service symbolising christ as light of the world so a Personalised Christening Candle is the perfect gift to present to a new baby boy or girl.
Our beautiful christening candles come in a variety of designs and most can be personalised with the name and details of the child. On some, you can include the child's name, date of the christening and the location of where the christening is being held on others there is the room for a photograph of the child. This adds a truly personal touch to the gift and is something that they can treasure for years to come.
Christening Gifts that are abit different and that show sentiment are not always easy to find so these beautiful candled ticks all the boxes, a special gift, personalised and affordable – perfect!
Find a range of gifts for a Christening, Baptism or Naming Day at The Gift Experience.
Save