The Father Of The Bride plays a pivotal role in his daughter's wedding – commonly known as 'giving her away'.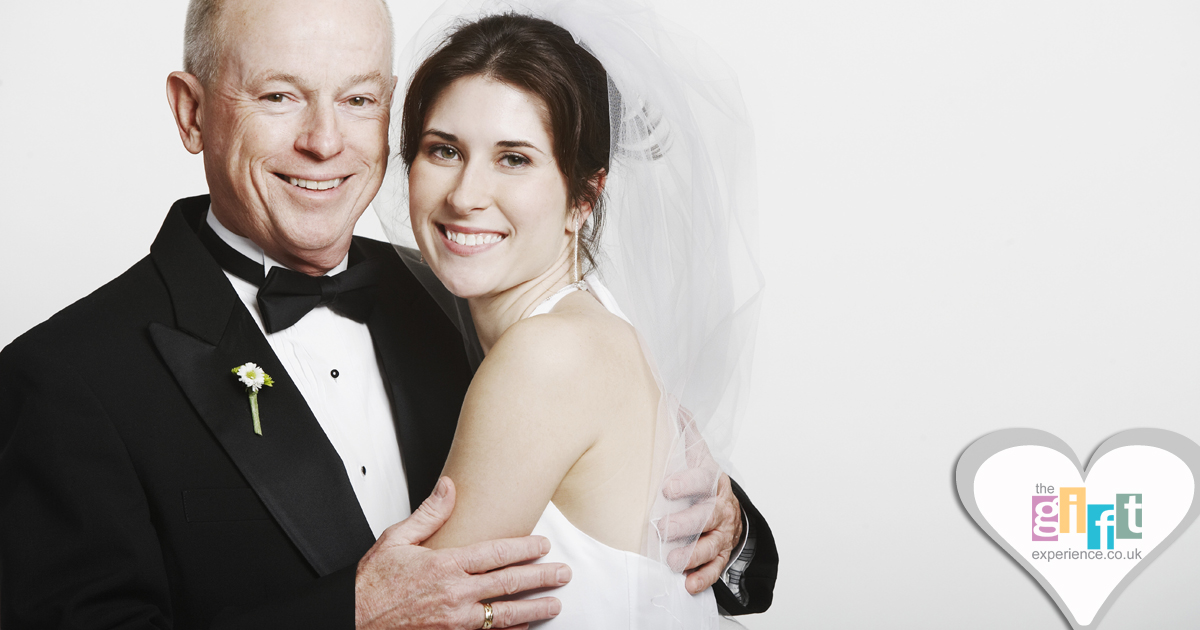 This tender act is loaded with pathos, as a doting Dad hands his daughter's care over to the responsibility of her husband.
For this reason, his daughter's wedding is a huge occasion for any father. Indeed, many paters shed a quiet tear at the mere thought of giving their daughter away on this special day.
It comes as no surprise that it is customary to give a gift to the father-of-the-bride. After all, in addition to the above, he will be required to give a speech to gathered guests, during the wedding reception – so quite a lot is being asked of him.
Father Of The Bride Gifts are a fitting way to thank your father for his key role on your wedding day. One of the most effective ways of showing your appreciation is to choose from the vast array of Personalised Father Of The Bride Gifts available today.
More often than not, fathers are as soft as brushes, and unashamedly so! Consequently, your father's gift can be as sentimental as you wish. In personalising your thank you gift, you will be creating an unequalled keepsake that he will treasure for the rest of his life. Yep, we're talking no holds barred, ladies!
A man's daughter is the apple of any Dad's eye, and he will love any gift she chooses to present to him. But that does not mean little effort should be involved. Any father of the bride gift deserves the most detailed consideration. Think Special Father Of The Bride Gifts, therefore, and you will be guaranteed success.
So what is out there for the asking? Traditional gifts might include a smart stainless steel hip flask, in which to carry his favourite tipple, anything-but-standard-issue cufflinks (have you seen the latest designs?), or perhaps a commemorative sterling silver fob watch.
Alternatively, you might like to present your father with a specially engraved tankard, cut glass whisky tumbler, or photo frame (in which to display your favourite image of you and him together on your big day).
All of the above gifts will cut the mustard with any discerning Dad. So, if your wedding is on the cards, why not begin thinking about your father's gift, right now?
After all, with so much to plan, you could run the risk of forgetting (perish the thought!).
Browse our selection of Father Of The Bride Gifts from The Gift Experience.
Save
Save
Save
Save
Save
Save