The Father of the Bride plays a pivotal role at his daughter's wedding. But what of the poor ol' Father of the Groom? He may not care to admit it, but he might be secretly gutted at seeing his 'boy' and best mate married off.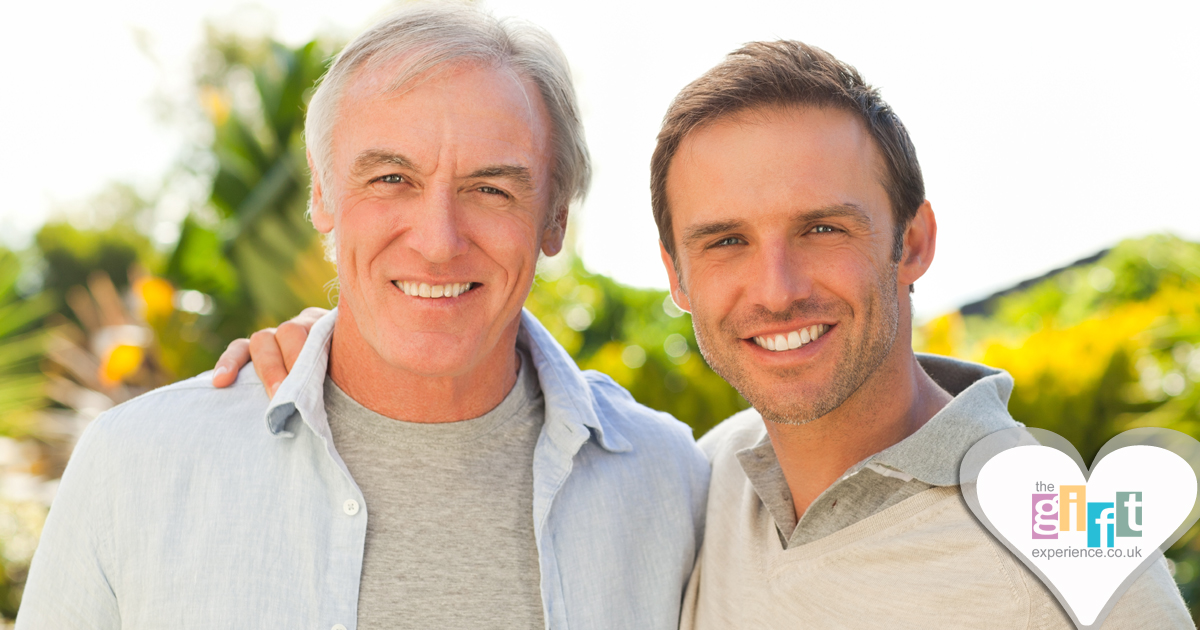 So it can be tough being the Father of the Groom – a fact which makes a gift all the more relevant.
Father of the Groom Gifts are designed to lessen the blow. They are a way of thanking him for being such a great Dad. And they act as his very own keepsake of the inevitable – his son's marriage to the woman who has stolen his heart.
If you are a bride-to-be who wants to get in daddy-in-law's good books, then consider his gift carefully. Personalised Father Of The Groom Gifts are practically guaranteed to win him over. So, if you want to tame your groom's Pater, big cat style, go the personalised route. Why? Because personalised gifts show you care. What's more, they give you the opportunity to engrave a special message from the heart – something you might find a tad embarrassing, face to face.
Gifts which lend themselves to the personal treatment include drinks glasses, tumblers or tankards, sterling silver fob watches, stainless steel hip flasks, photograph frames or extra-special pens.
Add the place and date of your wedding, his role, your message – and you're home and dry.
Special Father Of The Groom Gifts like these will go a long way towards gaining acceptance by your husband's father. And it makes complete sense. His father will have zillions of facts at his fingertips about your hubby's likes and dislikes. Getting him onside could pay dividends, further down the line!
Faked cynicism aside, showing the father of the groom you care about him too, is only good manners. And, with him your future husband's father, you probably have much more in common than you may think. Get the drift?
Perhaps you said 'yes' to the man of your dreams because he differs from the rest. If so, it follows his father will appreciate the more Unusual Father Of The Groom Gifts. Short of ideas? Girl, get online! There lies oodles of inspiration in virtual outer space.
Along with the mother of the groom, the father of the groom can be a wedding role that tends to get overlooked, which is sad. Without said couple, your hubby wouldn't exist!
So think on. Right here, right now.
Browse our selection of Father Of The Groom Gifts from The Gift Experience.
Save
Save
Save
Save