Here's a question for you: why do flowers play such an important part at any wedding?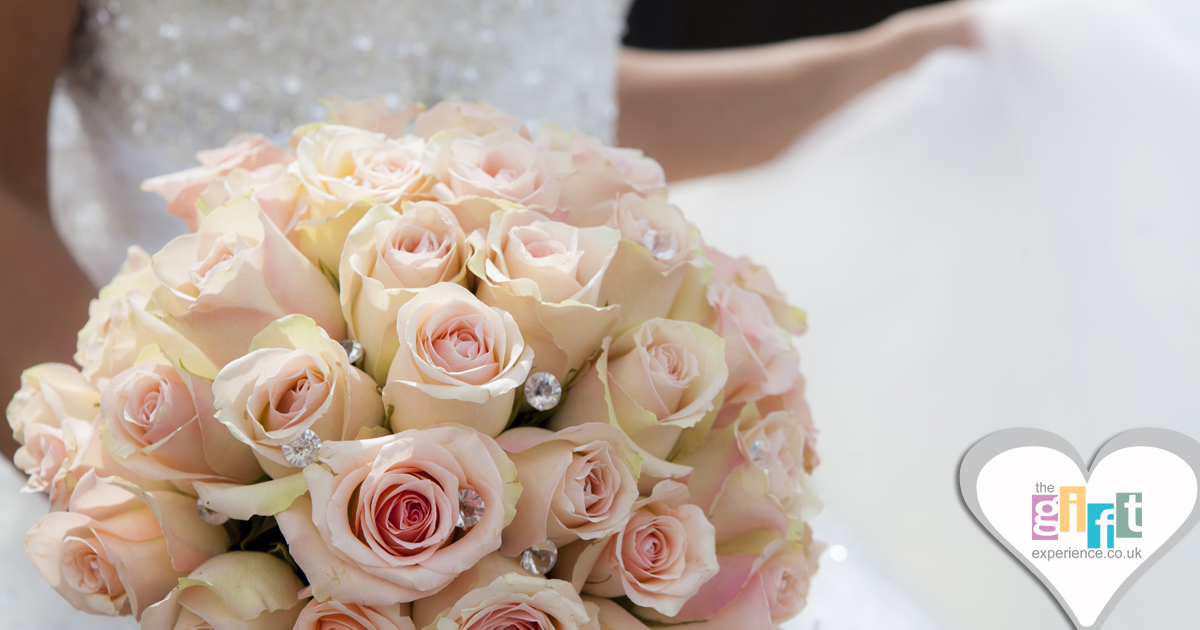 'Because they look gorgeous', comes the universal reply. Well, yes, they do undoubtedly add that magical touch to any couple's big day.
What you may not know is that tradition states flowers symbolise happiness. It's a nice thought, isn't it?
Wedding flowers, like everything, are subject to trends. That said, as in all matters of the heart, it is best to follow your instinct and opt for what you like as an individual (naturally, we're addressing the bride here!).
Personal preference creates an extension of that person's personality. And, as every bride naturally wants to look her absolute best on her wedding day, the flowers should be her prerogative.
So it is reassuring to hear the words of one top wedding florist, who says: "More often than not, the bride knows what she wants."
Even though you may know what you want at your wedding, it will prove time well spent to chat with your chosen florist to discuss not only the contents and style of your bouquet, but those of your attendants, the church flowers, and those for the wedding reception.
Our florist confirms: "Key questions such as the height of the bride, the cut of the dress and the colour of the bridesmaids' dresses are important.
"If the bride is slim and statuesque, a loose round hand-tied bouquet looks best. The long trailing variety, such as shower and teardrop styles, can give rise to a lanky look."
Indeed, a talented florist can always compromise by achieving length with a trail or ivy or asparagus fern, whilst keeping the main bulk of such a bouquet – and hence the focus, around the bride's waistline. This sparse trail detail has a balancing effect.
Shorter, fuller figures are flattered most by simple, hand-tied designs with minimum trail detail. This rule applies to any dress shape; with colour concentrated around the nucleus of the bouquet.
The urge to go completely OTT with one's bouquet should be avoided. Curb that enthusiasm, especially if you are petite. Having a bouquet the size of the small Caribbean island you have in mind for the honeymoon could result in an all-flowers-and-no-bride look.
At the other end of the scale, you won't want your bouquet to recede into a nondescript blob of nothingness. Be careful if you fancy a white or cream bouquet, because these shades tend to fade into the dress with a distinct lack of definition. Once the photographs are developed, you could end up disappointed.
White is good, however, for accenting pastel shades. Just don't go all white or cream unless you frame it with defining greenery.
If you are set on a single colour, then take it through its various hues.

The olfactory power of flowers should never be sniffed at. Include something with a sensual fragrance, such as jasmine, honeysuckle, stephanotis, hyacinth pips, freesias or lily of the valley. Your groom will think he has died and gone to heaven.
Vintage flowers, like peonies, sweetpeas and daisies are popular choices, particularly for country weddings. City weddings may lend themselves to more graphic specimens.
Whether you dream about the country cottage look, that of the heady and exotic palm house, or one of chic minimalism, the choice really is yours for the picking.
Browse our selection of Wedding Gifts from The Gift Experience.
Save
Save
Save
Save