Your wedding dress is probably the most important fashion item you will every buy. No pressure to get it right then! Here are a few tips to help you choose the dress of your dreams.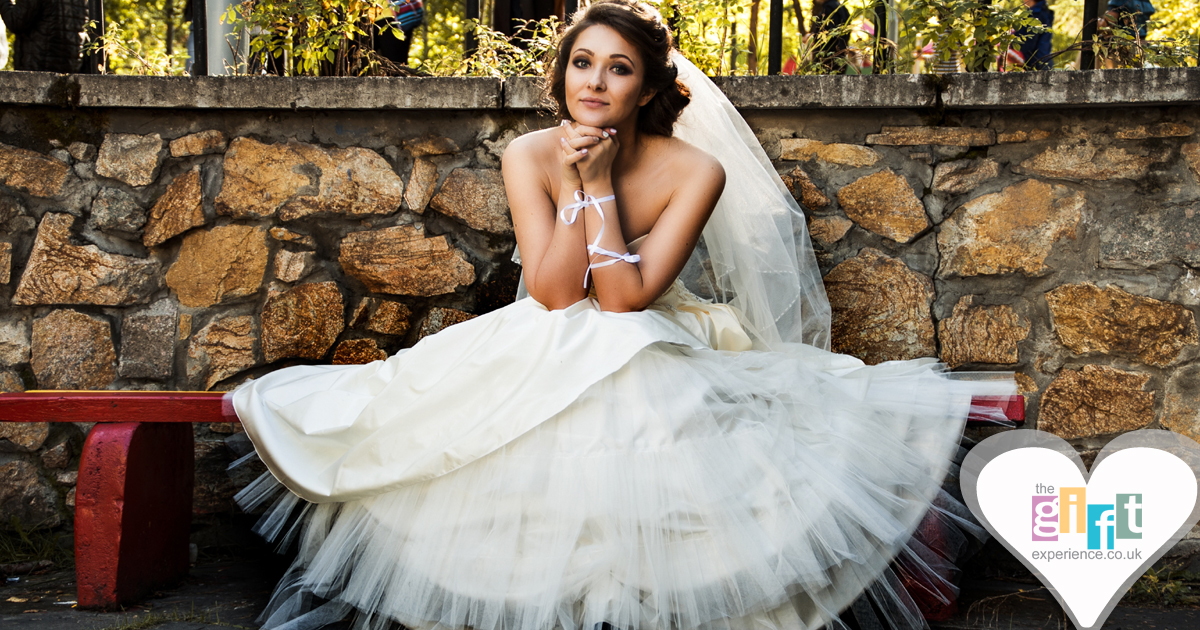 Is it me?
First and foremost is to be true to yourself. Choose something that is really 'you'. Wearing something that does not feel right means you will not feel comfortable in your own skin. And throughout your wedding day, you will need to feel totally at ease in order for you to radiate confidence.
Big bust?
Your groom loves your assets. But he is not marrying them alone! Everyone wants a big bust these days, and many are prepared to go under the knife to get it. But sometimes, you can have too much of a good thing.

If you have a large bust, there are styles that can minimise your assets so they work for you, as opposed to against you.

Take the square neckline, for instance. When teamed with supportive straps, the look is perfect for heavy boobs. In fact, this is a shape that flatters most body shapes.
Also consider off the shoulder styles if your boobs are more than ample. However, this look is not so successful if you have broad shoulders, since off the shoulder dresses tend to emphasise width. If your shoulders are a little on the wide side, consider a strapless style instead.
Sweetheart necklines are literally shaped like the top of a heart. This cut accentuates the decolletage and, as such, flatters the wearer.
Scoop shaped necklines suit practically everyone. Particularly successful at minimising the bust, they prove a canny choice if your boobs are hell bent on stealing your limelight.
Flat as the proverbial pancake?
Fear not. If your chest is a tad too flat for your liking, then try a boat neckline. This will work wonders if it incorporates added detail at the shoulders, because such detail will detract the gaze from your chest.

An effective trick to add substance to a flat chest, is to wear a shrug with a fabulous fastening. Exquisite embellishment will add bulk as well as interest.

A halter neck style is also an excellent choice for flat-chested brides. What's more, it is a young, sexy look with more than a hint of glamour.

If you are tall, you might crave the diaphanous look. Statuesque brides look a million dollars in a sheath dress – but not so good if their groom is shorter. Indeed, considering the proportions of your groom is a wise move when it comes to purchasing your wedding dress.
Small but perfectly formed
Petite brides need to be aware of their proportions, and choose their dresses accordingly. Don't go for big style statements if they threaten to overwhelm your form, but opt for details that flatter your figure without stealing the show.
Narrow shoulders do not tend to suit a halter neck, as this style can emphasises the negative.
Bony collarbones? Then a high necked dress can disguise them in an instant. Go for a sheer fabric, such as lace or chiffon, from the bust upwards. This will take the weight out of the look. Short necks do not tend to suit solid high necklines.
Emphasising the positive and eliminating the negative
Perhaps you are a pilates devotee, and proud of your well toned arms. If you want to emphasise your lack of extraneous flesh, then a strappy design is for you. Strappy gowns work well at less formal beach ceremonies, too.
If you have bingo wings or chunky arms, consider gowns with beautiful sleeve detail (lace is a wonderful choice) or drape a sheer shrug around your shoulders. These draw the attention away from your arms with dramatic results.
Long necks are emphasised by a wide soft scoop neckline that skims the top of the shoulders. If you have a short neck, give yourself extra height with a stunning tiara or a hair style that creates height.
Browse our selection of Wedding Gifts from The Gift Experience.
Save
Save
Save
Save