Click onto a great gift idea – with a comfy coochy-coo mouse mat, personalised with a picture of your baby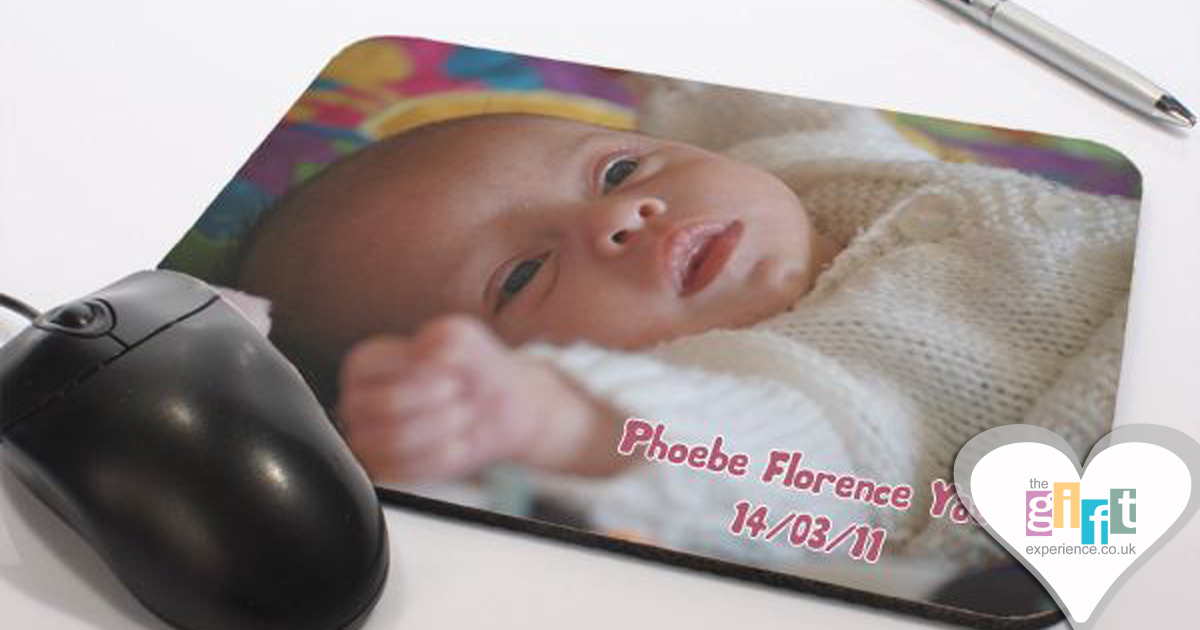 Everyone knows that baby's make us feel good. Their big, wide eyes capture our hearts like nothing else.
What's more, did you know that babies make us feel good by triggering feel-good chemicals called endorphins in the brain whenever we gaze at them? This means your mouse mats will actually make your recipients feel better when they look at their mouse mat – making it a powerful gift, whatever the occasion.
Family and friends all love to receive photos of your baby. So why not treat them to a permanent reminder of your little cherub, with a gift with a difference?
Thanks to The Gift Experience, the online one-stop shop for all your great gift needs, your favourite image of your baby can be transformed, as if by magic, into a gorgeous mouse mat.
Order a mouse mat for your relatives and friends, and each and every time they log on to their computers, whether at home or at work, they will be able to see your little cherub in full technicolour, smiling up at them and making their day!
Working on a computer all day can literally become a pain for some people. So we have drawn our attention to the quality of our personalised mouse mats to make them ultra comfortable for their users. The mouse mat design is made from a black foam that is 6mm thick, giving extra cushioning into the bargain.
Guaranteed to make work go with a swing, the baby-faced mouse mat is the perfect way to celebrate your baby's first birthday, capturing this special moment in time for everyone to enjoy.
The image will be the same quality as a photograph, so there are no worries about losing any detail in the process of transforming the picture onto the mouse mat.
Measuring 197mm x 235mm, the personalised mouse mat will prove to be a gift that is used, valued and adored, day in, day out!
The personalised mouse mat makes a brilliant and appreciated gift for family who live abroad, too. What better way to remind them of your baby than with one of our lovely mouse mats?
Why not buy one of our marvellous Mouse Mats for your home and office computers? After all, why should you lose out on the feel-good factor, just because your baby is at home with mum or at the nursery while you are helping to bring in the cash!
Order your baby-faced mouse mat today, and we will have it winging it's way to you in no time!
Browse our selection of Baby Gifts from The Gift Experience.