When you are marrried or living together and in love, why wait for anniversaries to give your beloved a gift? 'Just because' giving has a spontaneity about it which will catch your partner unawares. And the expression on his or her face when you give your gift, will say it all!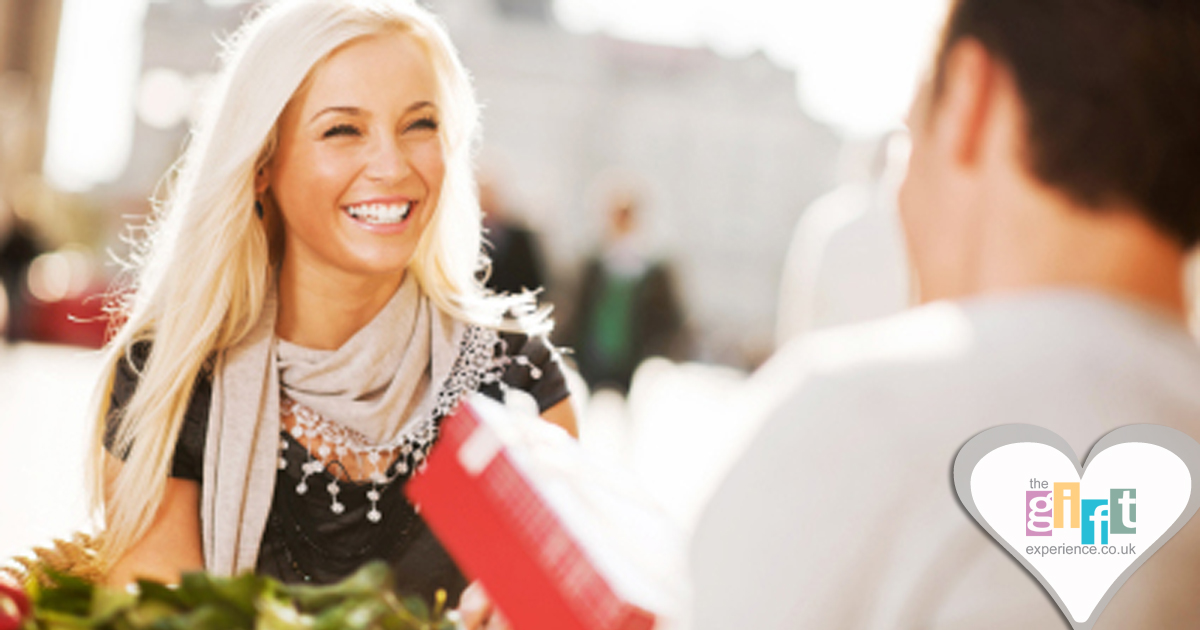 Presenting your sweetheart with a treat 'just because' will give you great pleasure, too. After all, giving is itself a gift which brings the giver great joy.
You might want to present your lover with a gift for other reasons. Perhaps, in the heat of the moment, you said something you regret. Saying sorry is sometimes difficult – especially if you are a man (apologies for the sexist comment – but apparently, psychologists have the evidence to proove it).
Giving a gift because you want something in return – perhaps the two of you are desperate for a holiday, for instance, may sound a tad manipulative, but if it helps you to wheedle your way into your loved one's good books, then so be it. Sometimes, situations demand a little guile.
However, should your cunning plan backfire, you are not allowed to: (a) sulk, (b) throw a strop or (c) deny him – or her – their conjugal rights! React in any of these ways and, like it or not, you are in mega manipulative mode.
Even if you are both keeping a close eye on your finances, buying a gift 'just because' need not break the bank. Think of it as investing in your relationship. After all, how many couples do you know who fall by the wayside by failing to nurture their relationship?
What's more, we need to be cherished and appreciated – studies have proved a sense of belonging is high on the list in the hierarchy of human needs. So the next time you baulk at splashing even tiny bits of cash, think again.
Need some ideas? Read on ...
You might be surprised to know you can give your beloved a Piece of Paradise – for a measly £22! What's more, your true love gets a certificate of ownership to prove he or she is Lord and Master of said plot.
That said, little things mean a lot, too. Why not treat your lover to his or her very own mug, personalised with a special message of your choosing? That way, every time he drinks his coffee, he will get a warm glow into the bargain.
Alternatively, buy a set of Mr and Mrs mugs, personalised with your surname, and decorated with a passionate red heart. Cute, don't you think?
They say laughter is the best medicine. And, yet again, this has been proved by scientists. Laughing releases endorphins, the feel good chemicals we all need to thrive. So have a bit of fun with the Know Your Partner Quiz Game. This humorous idea will go down a treat at your next dinner party.
Alternatively, bring out the romantic in you with a Personalised Print. This cute image, inscribed with your names, will melt the steeliest of hearts.
Two is better than one

Crack open a mini bottle of champagne and toast your loved one with a Champagne Flute. You get to have one too, of course!

And talking of getting in on the act; if you feel you deserve a treat, then why not buy a His and Hers Massage from The Sensory Spa? This gift will be especially welcome if the two of you have been feeling under the cosh recently. You can even pick up some tips on massage technique to practice at home.
Pushing that boat out a little more will get you a Classic Short Break for Two. Spoil him or her rotten for one or two nights at one of a fabulous selection of hotels throughout the UK. Or pop over the Channel to Jersey or Lille.

All these and many more fab ideas can be found at The Gift Experience.
Enjoy!