A Wedding Anniversary is a special occasion the whole family can enjoy. After all, married life is not always a bed of roses, so when a landmark is reached, everyone wants to congratulate the happy couple and give them gifts to commemorate their married life together.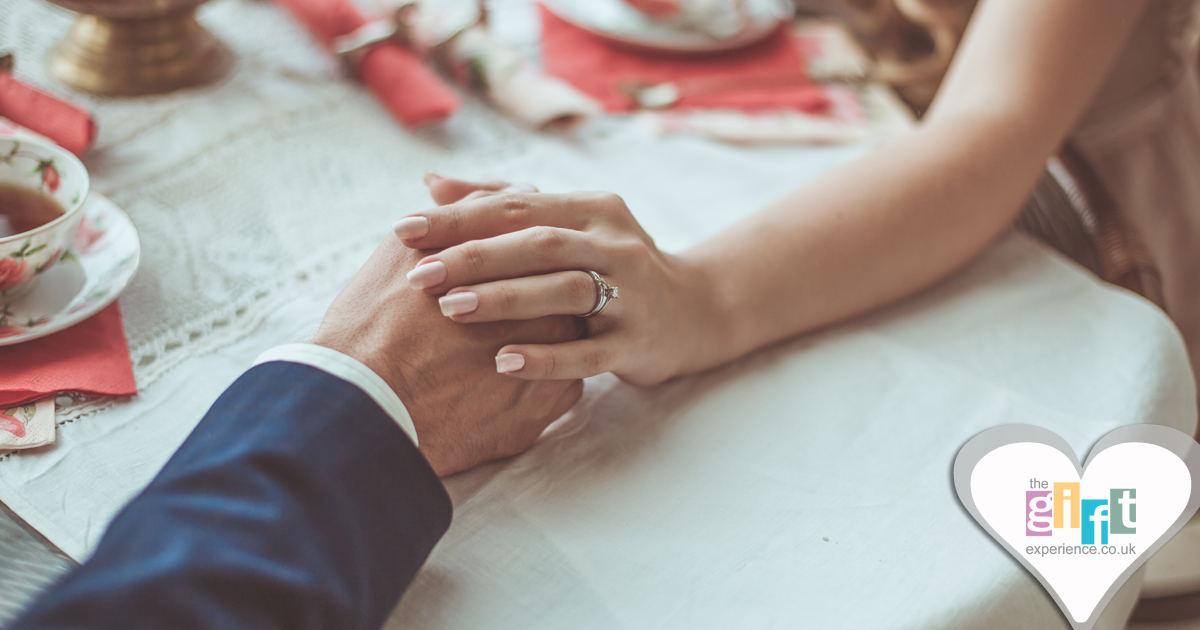 The First Wedding Anniversary is celebrated by paper. When it comes to gifts, sticking strictly to the paper theme is somewhat limiting, unless you have a masters in the art of origami!
Presenting the virtually-just-marrieds a copy of a Newspaper Originally Published On The Day Of The Wedding makes an innovative and fun first wedding anniversary gift idea.
Twenty-five years have to be shared together to warrant a silver wedding anniversary. That's a quarter of a century of married bliss.
Silver Anniversary Gifts are limited only by the imagination. Why not consider a silver photo frame, engraved with the names of the recipients, and the date of their wedding? Anything silver fits their particular bill, though.
Thirty years' marriage signifies a Pearl Wedding Anniversary. Did you know, a tip for telling if pearls are real or fake is to rub them together. They should feel rough, not smooth.
A Ruby Wedding is a real occasion, since it celebrates 40 years together.
Thoughtful Ruby Wedding Anniversary Gifts range from a pair of 'his and hers' champagne flutes adorned with ruby heart motifs, to a short break for two, perhaps where the couple spent their honeymoon.
A Golden Wedding is a big deal, denoting half a century together. Fifty years' marriage is a real landmark in a couple's life. Golden wedding anniversaries call for a serious family knees-up, including grandchildren and possibly even great-grandchildren.
Golden Anniversary Gifts for the couple don't have to be the real 18 carat variety, though a token nod to the stuff of wedding rings is de rigeur. Images of bands of gold, gifts inspired by wedding rings, and indeed anything and everything to do with romantic connotations are all eminently suitable.
As for staying happily married for 50 years, this is what one such couple had to say: "Give and take. Learn the word 'sorry', and don't up and out as soon as something goes wrong." Interestingly, they also said: "Do your best not to get into unnecessary debt" – a piece of advice that holds particular relevance today.


The ultimate wedding anniversary, the 60th, is celebrated with the ultimate stone – the diamond.
Shirley Bassey sang, 'diamonds are forever ... when love's gone/they'll lustre on,' a somewhat sad take on human relationships. But when a couple have reached their diamond wedding, they have well and truly proved to the world they are together forever.
Something old, something blue... something really special should be heading in the direction of a diamond wedding anniversary couple. Think massive bouquets, champagne on ice, and prepare to party like you have never partied before.
If you can't afford to give diamonds – and let's face it, few of us can, then why not opt for a gift boxed 1949 newspaper, a soul mates figurine, a glass bell engraved with the happy couple's names and wedding date, or a replica gold disc of their song?
Alternatively, have a family photo taken with the anniversary lovebirds, and put it in a frame for eternity.


Browse our selection of Wedding Anniversary Gifts from The Gift Experience.
Save
Save
Save
Save
Save
Save