Giving bridesmaids gifts is a thoughtful way of saying thank you to the lovely ladies who have given a lot of time, effort, and often money, while helping you put together your big day.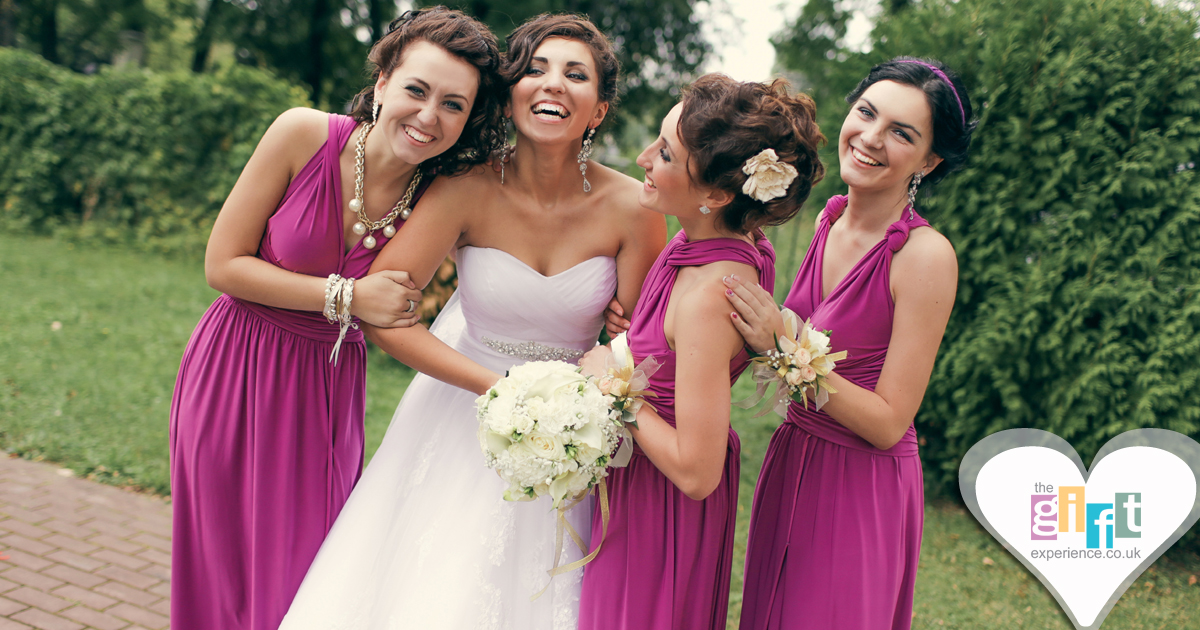 However, brides often wonder when is the best time to give bridesmaid gifts as there are so many different traditions but no definitive 'right' way to do it.
We have asked different brides and done research on wedding traditions in order to put together a list of four great moments so you can pick the best time to give your bridesmaids their gifts...
---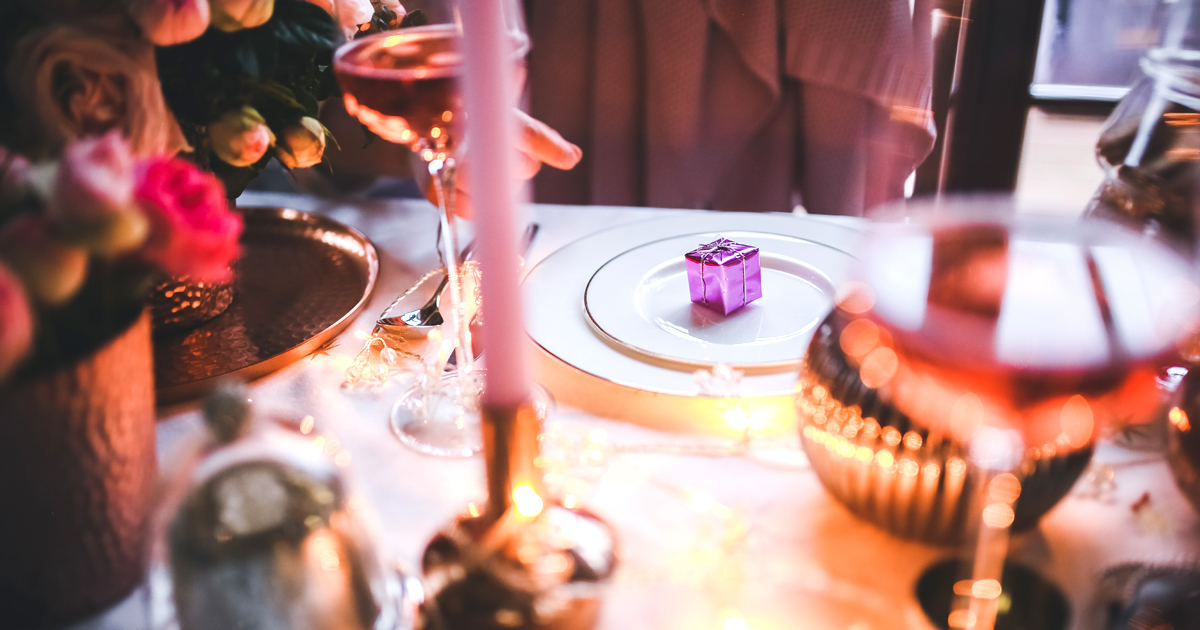 At the rehearsal dinner
A traditional option is to give your bridesmaids their gifts the night before the wedding during the rehearsal dinner.
Often, the giving of gifts takes place during the speeches at this dinner and gives the bride the chance to thank her bridesmaids in front of very close family and friends – the wedding party – and give them a gift that might be a little cumbersome the next day.
We do use the word cumbersome in the nicest way possible – of course your gift will be thoughtful and cherished – however, it's important to face the reality and logistics of your gift. A personalised cushion with a unique message for each bridesmaid is a lovely idea that will be adored, however, carrying a cushion around a wedding is not a lovely idea.
This is the perfect example of a gift that your bridesmaid might appreciate receiving at the rehearsal dinner so that she can take it home and keep it safe, rather than trying to find 'a space' for it during the wedding reception.
---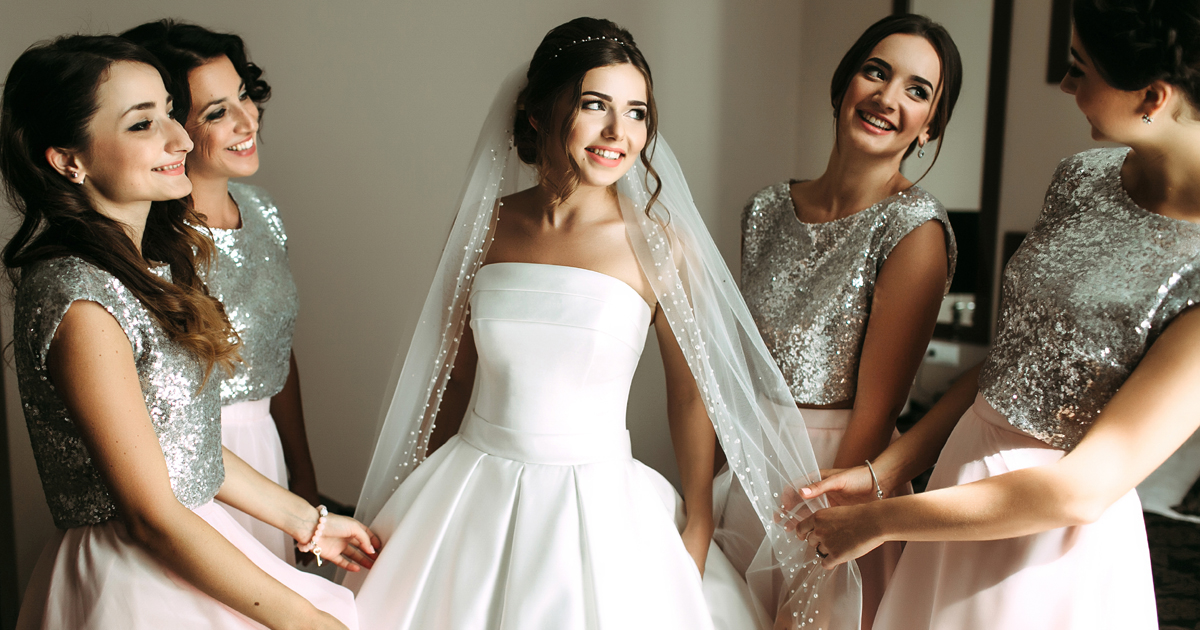 While getting ready for the wedding
The bride and bridesmaids getting ready together is an increasingly popular tradition and, in line with this, giving bridesmaids their gifts on the morning of the wedding is also becoming a popular choice.
By giving gifts at this point of the day you will get the chance to step to the side with each bridesmaid and have a close moment while you give her your gift.
This touch can make the thank you a little more heartfelt but it is important to think of the practicality of doing it on the morning of the wedding.
If you're giving a gift like a personalised necklace or bracelet then they can wear the gift throughout the day. However, if you're giving something your bridesmaids can't wear, such as an engraved jewellery box, then its worth thinking about where they can leave the gift, when they can pick it up and if now is the best time?
If there's a great time for them to pick it up, then go full steam ahead with any larger gifts that can be left at your parent's house/ your house/ the bridal suit etc. just make sure you factor this in so they don't need to worry about it during your wedding day.
---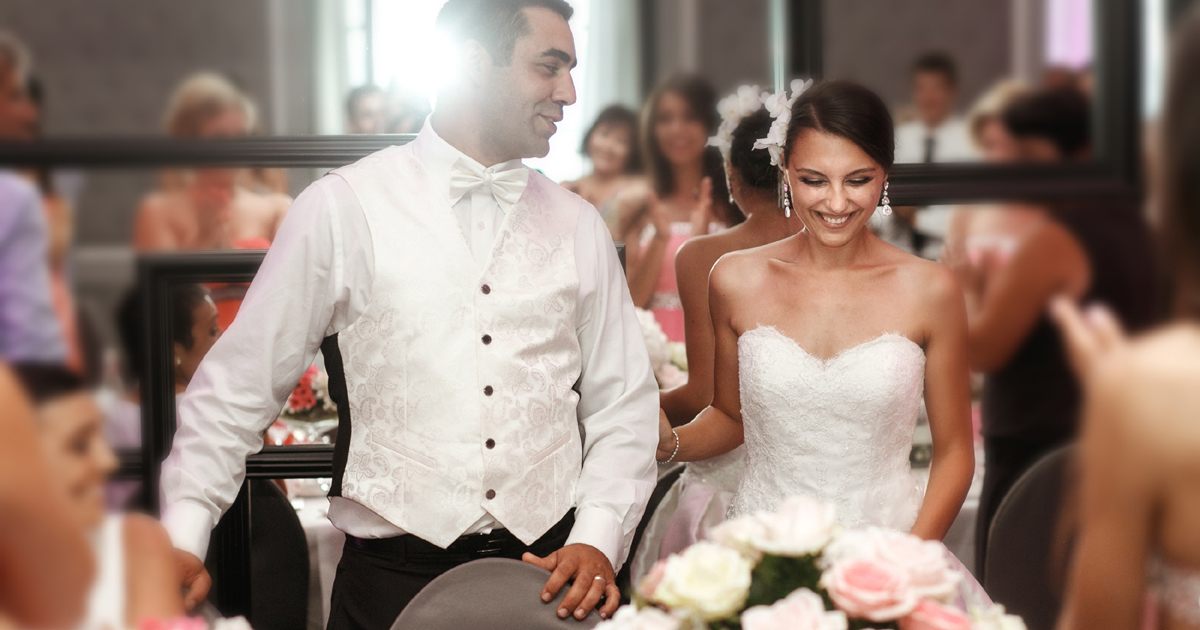 During the wedding speeches
Another great moment to give your bridesmaids their gifts is during the speeches at the wedding reception.
This is probably the most traditional timing for gifts to be given as the groom will thank the wedding attendants during his speech and then gifts will be presented.
At this point either the bride can walk around and give the gifts herself or they can already be wrapped and waiting at the tables so that the bridesmaids can simply reach and open them when asked to.
This way of giving gifts is admittedly less intimate than some of the other options, however, this will be a perfect way to say thank you for a bride that loves tradition, or one who is uncomfortable with emotional moments.
If your bridesmaids are staying in the venue that your reception is hosted, it will also present a better opportunity for giving larger gifts, such as a silver plated rose or engraved wine glass, as they can pop them up to their rooms once the speeches have taken place.

---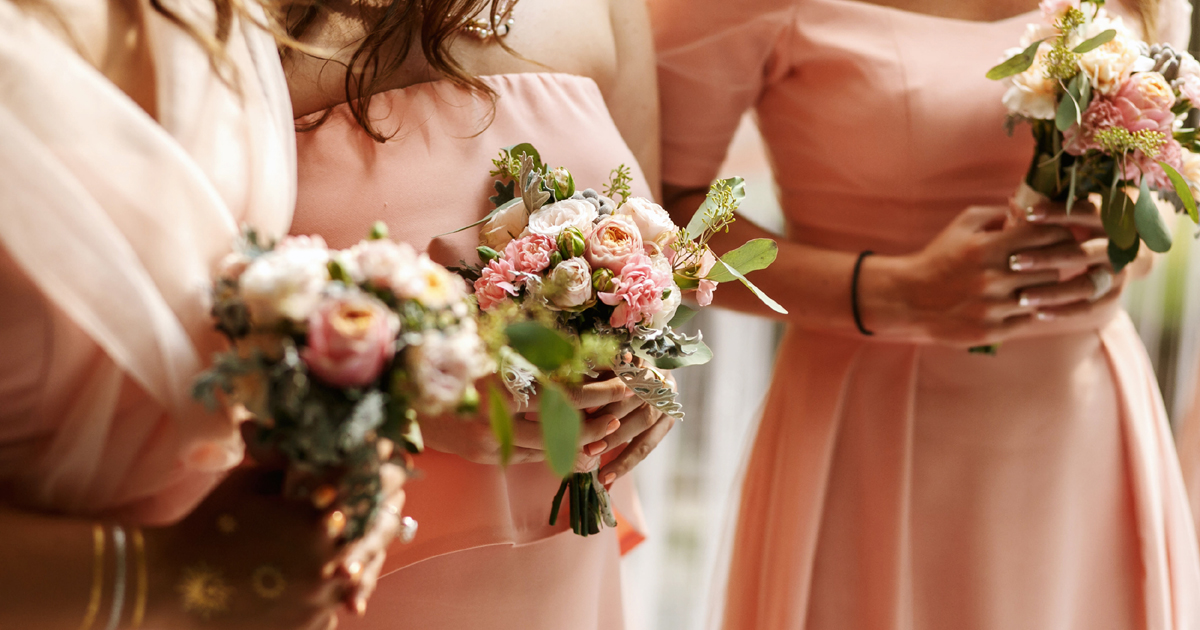 Just before the evening reception
If you want to give your bridesmaids their gifts on your wedding day but don't think you'll have time while getting ready, and you want to have an intimate moment with them, then plan to give your gifts half an hour before the evening reception starts.
This timing will mean that the speeches are over, you'll have a bit of a lull before you have to start greeting the evening guests, and presents the perfect opportunity to take your bridesmaids to the side and have a quiet-ish moment with them.
You can do it as a group or take each one away on their own, whichever you prefer, but this gives you the chance to say thank you for not only everything they have done in the run-up but everything they have done on the day – whether it was corralling the unruly child-cousins, helping Aunt Edna find her purse or keeping that newly-split couple apart.
By giving gifts just before the evening reception your bridesmaids will also not need to carry them around all day and can hopefully pop them into their rooms to keep them safe or will only need to find a safe place for a few hours.
---
Whenever you think is the best time to give your bridesmaids their gifts just remember that your gift needs to show them you appreciate them and have thought of them.
That may sound obvious, but it's the perfect opportunity to show them how much they mean to you so we think that you should keep your budget in mind, but also find something that they will cherish.
If you think that sounds like a tall order then we'd recommend you look at our Bridesmaids Gifts section as our gifts take into account budgets big and small, but also focus on thoughtful and beautiful gifts that will make your bridesmaids go 'wow'.
Save
Save
Save
Save
Save
Save
Save
Save
Save
Save
Save
Save
Save
Save
Save
Save
Save