From a survey by UK Internet company, The Gift Experience has revealed savvy ways in which to breathe new life into your bank balance in the inevitable, long run-up to Christmas.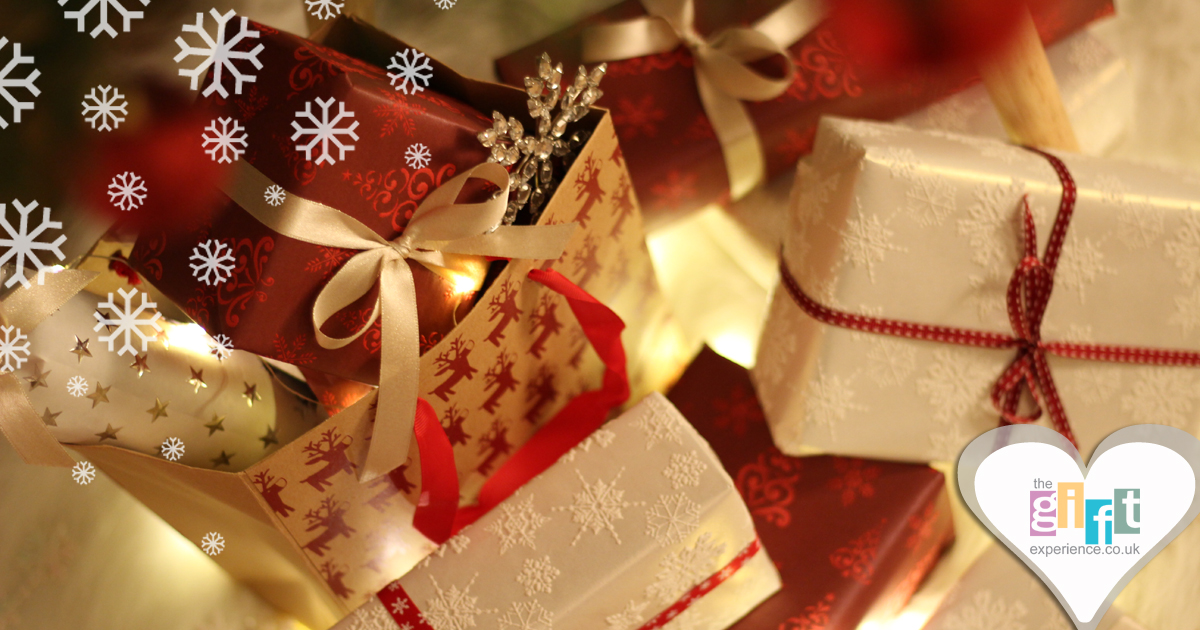 The majority taking part in the survey said they had cut down on gift-giving expenditure, in order to keep costs down, but the survey also revealed a variety of other ways in which people are keeping spending low.
Check out the findings:
1. Be a sales groupie
The days of seasonal sales are long gone. Nowadays, sales are practically a permanent fixture. What's more, sales offer a wealth of opportunity for buying presents in advance and spreading the cost over the year.
Hitting the sales and stocking up on gifts is a key way in which customers of The Gift Experience are beating the crunch. The practice is particularly effective when trying to reduce the bite of Christmas – traditionally an expensive time for all of us.
A great way to find out when different companies have sales on is to sign up for their newsletters as companies are most likely to send sales out to loyal customers. We know a lot of companies out there send way too many newsletters – but if you're really trying to keep costs down this year you'll just have to 'suck it up' and bare with the irritants in order to get the good deals as soon as they come out.
2. And the winner is...
Also high on the survey's ways of saving cash is the practice of entering competitions. Saving prizes and giving them to family and friends for birthday or Christmas presents is definitely worth the effort of entering.
3. Here's one I prepared earlier
Putting those creative caps on firmly is another surefire way to win the canny gift-giving game this Christmas. Whether you are a veritable Delia Smith in the kitchen, or are a genius with sticky-backed plastic, it seems more people are using their craft skills to make gifts.
You never know, your gift making prowess may lead to a business proposition worthy of Dragons' dosh! Think Ragu Ragu sauce.
4. Less is more
Spending less need not mean your recipient need be aware of your thriftiness. But how can you get the presents you want, without having to bust your Christmas budget?
Respondees of the survey said shopping over the Internet saves not only time, but money. Shopping from home means you save on rising petrol costs and car parking charges before you even set foot in the shops.
Another advantage of shopping online is the ease in which you can compare prices. An added bonus is it cuts down on the footwork – leaving more time for best things in life (which, we all know, are free).
What's more, online shopping often offers additional incentives. If you bulk buy, for instance, you might get free postage and packing.
5. Search and you will find
Taking the time to search for those most-wanted gifts was also uppermost in the minds of respondees. If you are going into town, then keep your eyes peeled and you may well find perfect gifts in the strangest of places.
Alternatively, cut to the chase and ask your recipient what she/he would like. No harm in that.
6. I just want your money honey...
Quite a few respondents are opting for vouchers or even money, so their giftee can buy what they want.
However, for a special present, vouchers may not be such a good idea, as people can (a) misplace them (b) feel tempted to give them to someone else, or (c) will know exactly how 'mean' you actually are – thus defeating the whole object of giving.
Also a lot of people find that, while vouchers are nice, there might not be anything in that particular store or shop that they want. Therefore the voucher either gets forgotten about or the money is wasted on something unwanted, that the recipient thinks they should buy, so the money isn't wasted – what a strange circle.
7. Out with the old, and in with the new
Selling what we have, but don't want, on Ebay, is another way of recouping cash for the gift giving fund. Whatever the items you wish to flog, there will be someone out there who wants them.
8. Perfectly personalised...
Buying gifts that are more personal was an important trend revealed by the survey. Gifts that mean more need not cost more. After all, it is the thought that counts and you'd be amazed how much sentimental value can be added to a gift when you give it your very own message.
9. Buy one get one free
Taking advantage of special offers is also good practise. So keep your eyes peeled for 'bogof's' and similar discounts.
10. Recycle
Finally, recycling gifts is a favourite way of saving money. Don't just give what you don't want, though. Think about your recipient, and whether he or she will appreciate the gift. If you want to know more about recycling gifts then check out our blog post, Is it okay to recycle a gift?
For all your non-recycled gifts and gift buying needs you'll find a wide range of gifts at The Gift Experience.
Save
Save
Save
Save
Save
Save
Save
Save