When a new baby arrives in your life things seem to speed by in the blink of an eye. However, Daddy's First Father's Day is definitely a moment where you need to take a step back and enjoy a time when your partner gets to celebrate being a Daddy to his new baby.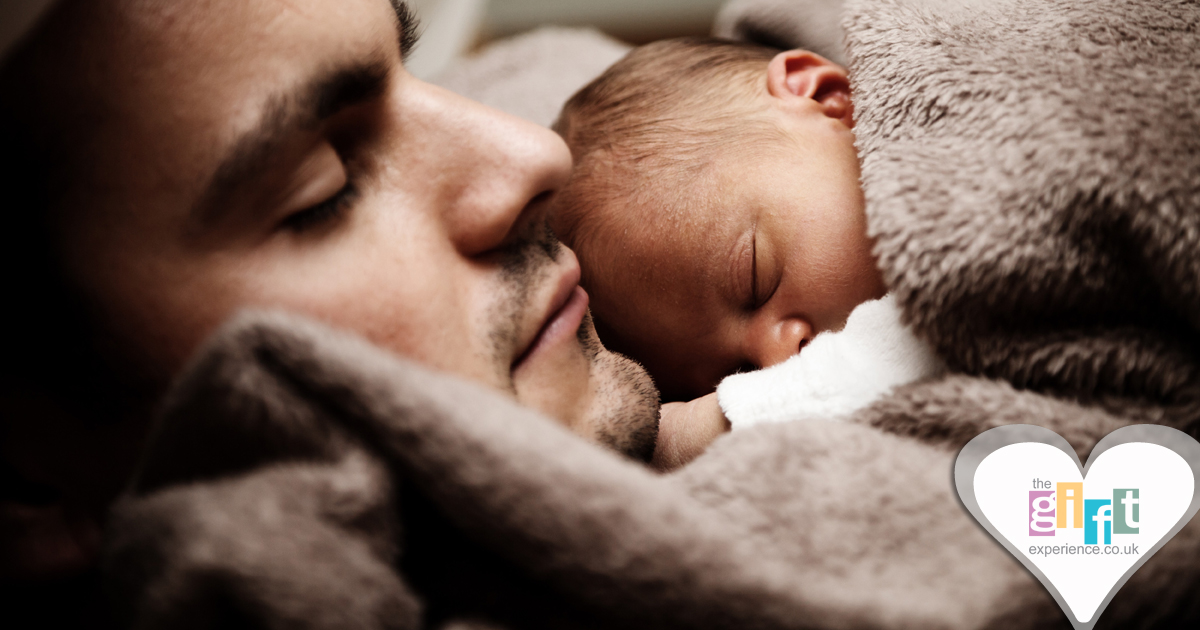 There is a lot of information and attention given to new mums, rightly so, but sometimes a new father can be left out just a little bit. No, he did not have to carry the baby for 9 months or deliver it, however becoming a dad is a huge step, a rite of passage, and his First Father's Day is the perfect opportunity to revel in this.
Most dads will have an amazing bond with their child from the moment they are born, through all the crying, sleepless nights, cuddles and slobber.
When a first-time-father experiences moments like the baby making happy babbling noises because they see him, falling asleep in his arms for the first time or even using his hands to pull themselves up, it opens up a whole new world of amazing and slightly scary experiences for a first-time Dad and makes all the difficult parts worth it.
His First Father's Day
Father's Day is the perfect day to try and press pause on the roller-coaster that is your life when you have a new baby.
There are so many things that you can do as a new little family to celebrate his First Father's Day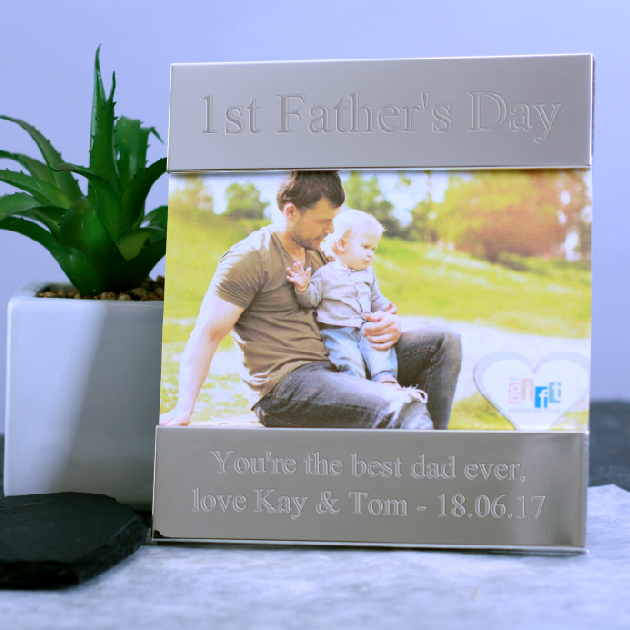 whether you want to plan an elaborate adventure or you would prefer something simple.
We'd recommend checking out one of our new blogs 'Fun family activities for Father's Day – Rain or Shine!' if you're stuck for ideas. Or you could take a peek at the National Trust website as they have events going on across the country to honour Father's Day.
However, if you really want to make his First Father's Day special then we'd suggest taking lots and lots of photographs. Babies grow quickly, time passes much much faster than you'd wish and in a few years time, when you've got to grips on the idea of parenting, he'll find it fun to look back on the days when he was just starting out in his new-dad role.
What gift can you get him for his First Father's Day?
There's a lot of pressure to get him that perfect First Father's Day gift but we'll let you in on a secret, it's really not hard to get him something he'll love.
Getting him a keepsake is a sure way to give him something that will always remind him of his First Father's Day experience as they can be kept for years and then looked back on when your new-daddy has turned into 'Dad'.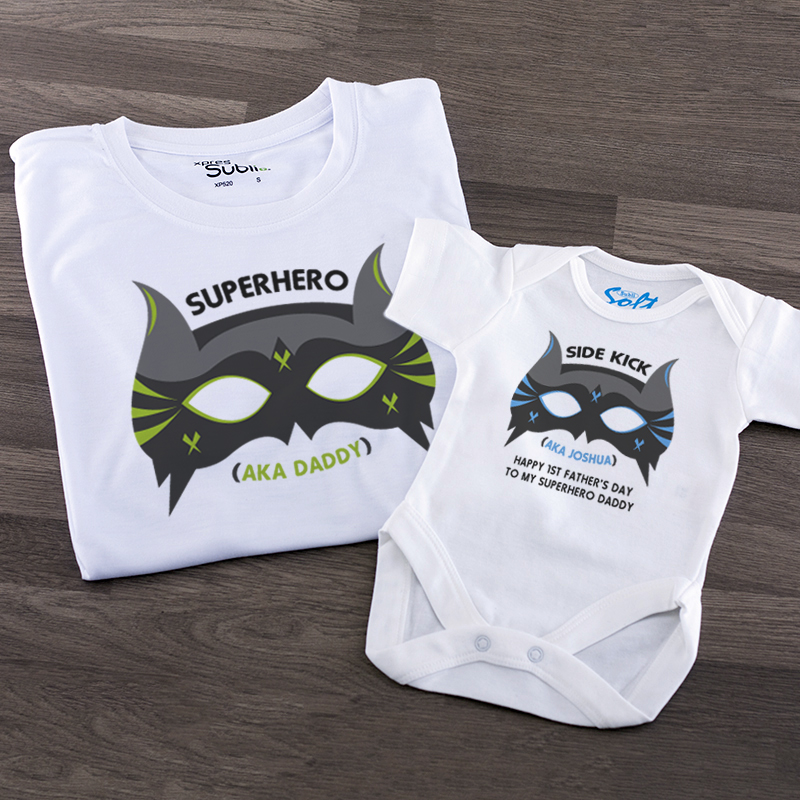 With that theme in mind our baby grows are a brilliant idea for his First Father's Day as they can be worn by your baby on the day and then in 10-20 years time you can look back on it and remember just how tiny your baby was at the time.
We've also got some great matching Dad t-shirts and baby grows as there is nothing cuter on his first father's day than for daddy and baby to go out in matching outfits!
However, if you'd rather get a gift that can be cherished and used long-after his First Father's Day is over then something like our Father's Day engraved frames, mugs or even pint glasses also make great First Father's Day gifts as they can be personalised with a loving message and the date.
Whatever you decide is best for his First Father's Day, make sure you cherish the day as it'll go by faster than you think and it's moments like this that you want to really remember and make the most of.
Save
Save
Save
Save
Save
Save
Save
Save
Save
Save
Save
Save
Save
Save
Save
Save
Save
Save
Save
Save
Save
Save
Save