With Father's Day 2018 being just around the corner – Sunday 17th June – we thought we'd put together a fool-proof guide of personalised gifts that your dad is sure to love this year. If you want a gift he'll cherish then keep scrolling down as we're making Father's Day shopping easy in 2018!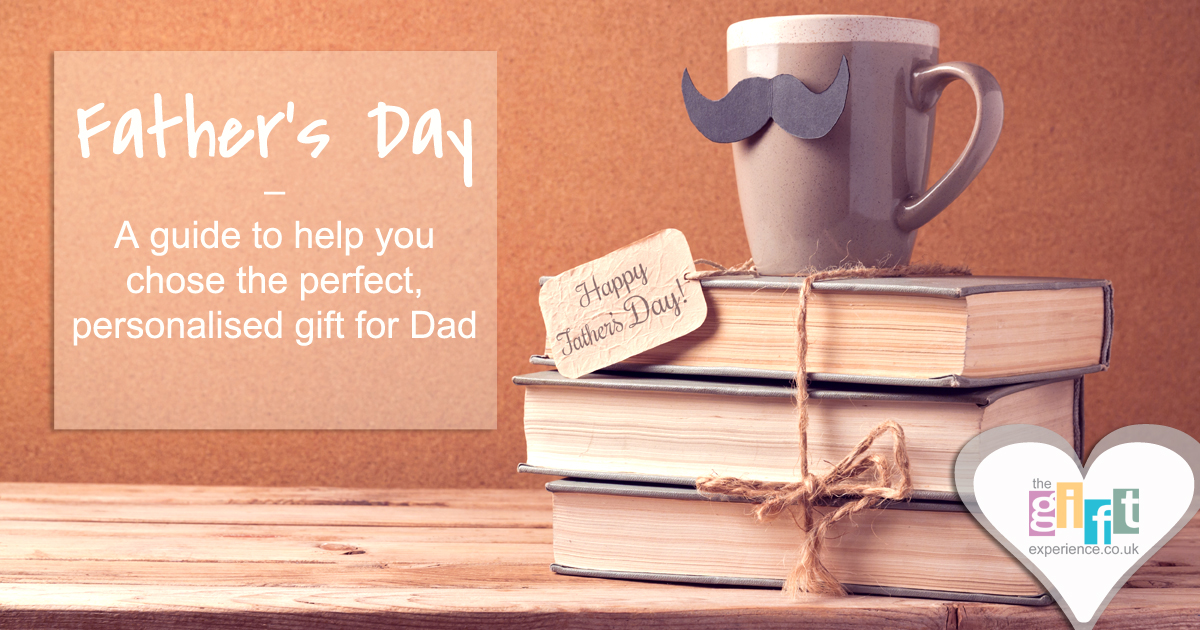 We're going to split our guide into sections rather than just listing gifts as each Dad is unique so a cookie-cutter 'ideal gift' is not going to work for everyone. If you want to go straight to our Father's Day Gift section fair enough, but if you need a little help and inspiration then keep reading as we're going to make getting the perfect gift so simple!
Every gift shown in this guide can be personalised to make it unique to your dad alone. You may be surprised how much people appreciate receiving an item that has been personalised, it can take a lovely gift to the next level, so we'd (obviously) recommend you take advantage of our free personalisation service.
Enough of that and on to the good stuff.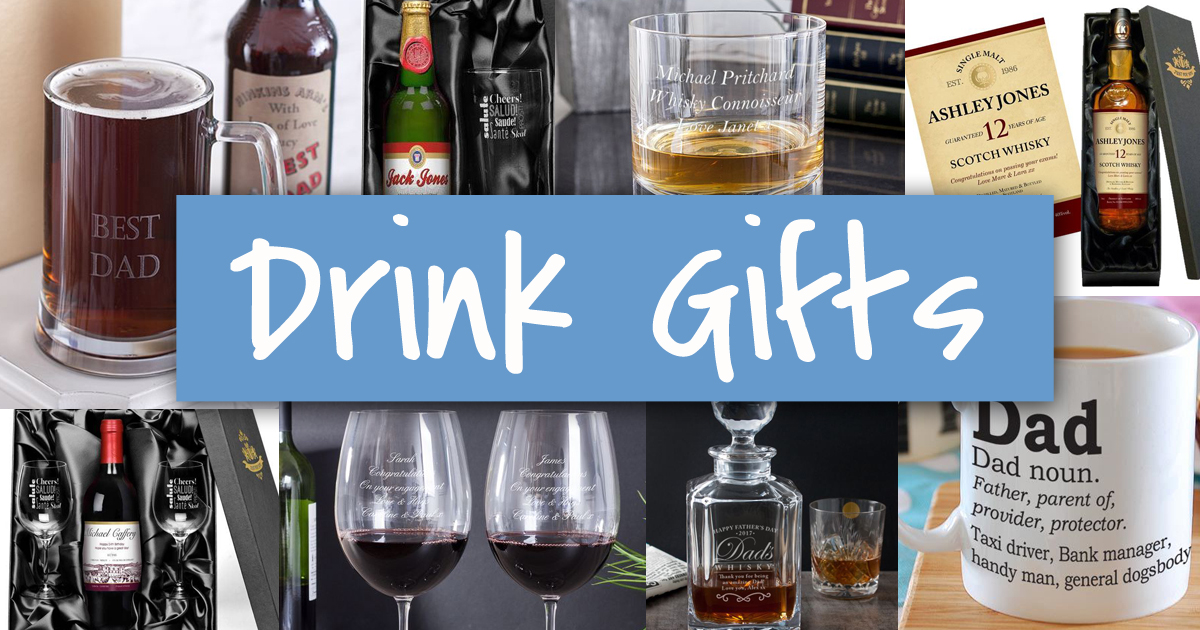 Does your dad love a cheeky drink?
Some Dads love a drink in the evening to unwind after a long day of whatever he may have been doing. The tipple of choice may vary from wine, beer, whisky or even a cup of tea if that is more his style!
When it comes to buying him a Father's day gift helping him indulge in something he enjoys is a sure way to make him happy.
If you know your dad as well as we hope then you will already know what he prefers to drink on a special occasion (evening) and, if not, your mum is likely to know. This is the info you're going to need if you want to buy him a drink-related gift.
Work out his tipple, or tea, and move on from there. If he doesn't often buy his drink of choice then we'd suggest buying a bottle (of that drink) which is personalised to create a special gift that will bring thoughts of you whenever he drinks it. Something like our personalised whisky or wine are great for this and are quite popular Father's Day gifts.
However, if you're worried that the tipple will disappear too quickly and with it will go the 'cherished memories' then we have a gift for that too – personalised wine or whisky with individual glasses that can be engraved with any message of your choice.
Or, if you'd rather not supply him with his tipple at all then a personalised glass for the occasion my be more fitting. We have a range of tankards, whisky tumblers, wine glasses and even mugs that can be engraved/printed with any message or image to create a gift that will make him smile this father's day and that he can guard as ferociously as he does the TV remote or 'his spot' on the sofa.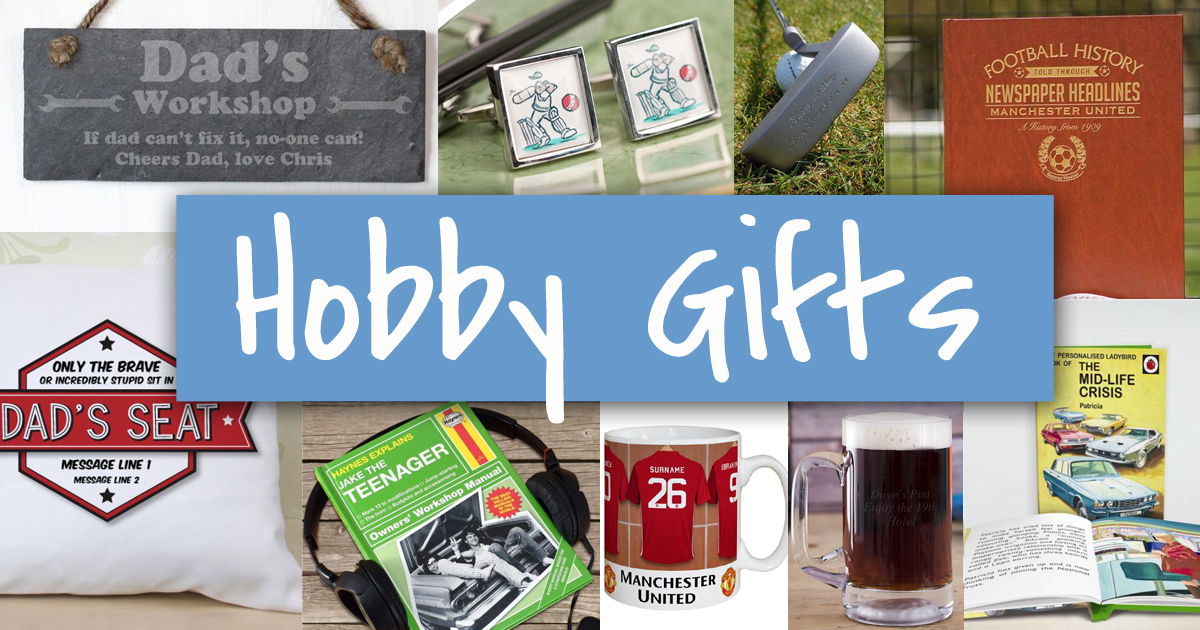 Does your dad like a little peace and quiet?
Some Dads just like the opportunity to take a step back (away) and have a chance to chill and relax, maybe read a book, go golfing and have a little me-time. If your Dad is this 'type' then we've got a fair few suggestions that will make his me-time that little bit better.
If it's simply a case of staking his territory then we'd definitely recommend our engraved slate plaque that shows his area, whether that be a shed, workshop or even a man-cave. An alternative to this is a personalised cushion to mark 'his' chair and ensure that it does in fact have his name on it!
If your Dad is more the type to get out and about doing his favourite thing then sometimes a gift to highlight his hobby is a great idea. If he's a golf enthusiast then we've got plenty of golf-themed gifts such as our golf-ball glasses and mugs or if that's not quite right then we've got a great engraved golf putter that he's sure to love.
Perhaps, while he loves his sports, he's now more of a 'watcher' and if this is the case there are plenty of sport themed gifts he can enjoy like our cricket or football cufflinks, team mug or even a personalised history book of his favourite team.
Speaking of books, if your dad is a bit of a nostalgic or a book-worm then you need to check out our Personalised LadyBird books with titles such as 'The Wife', 'The Hangover' and of course 'The Mid-Life Crisis'. Or, if he likes understanding how things work, our Haynes Explains manuals may be a better fit with topics such as 'Haynes Explains Marriage' and 'Haynes Explains Teenagers'.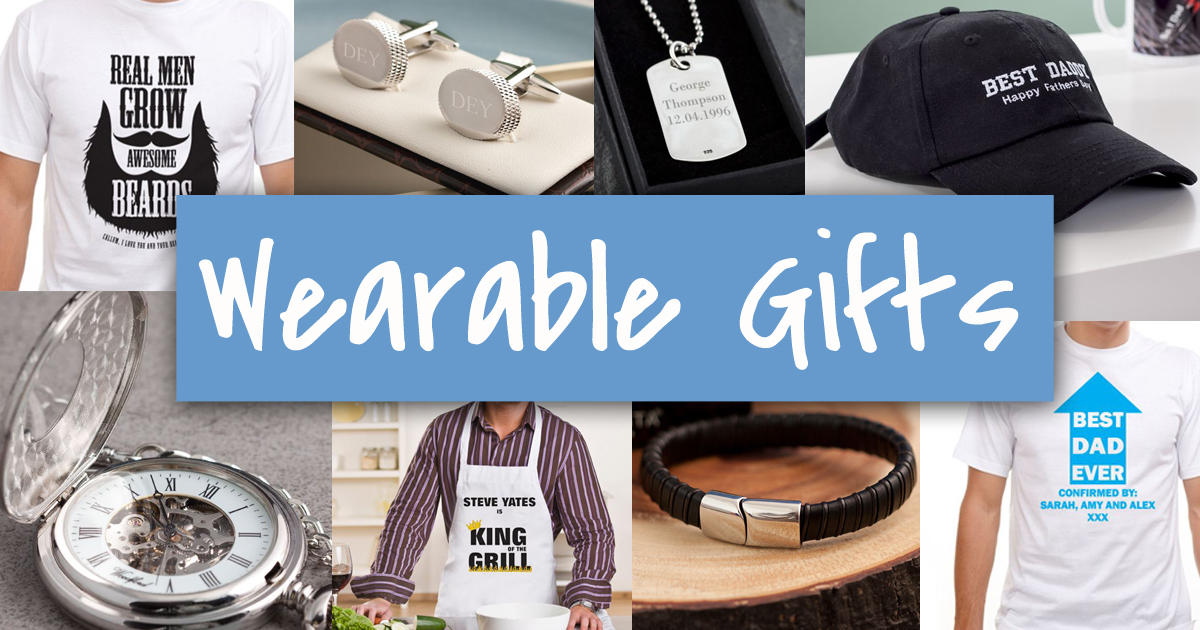 Does your dad care about his appearance?
Some men care more about their appearances than others and if your Dad is one of these men then there are a variety of gifts that could be perfect for him.
If he loves to look dashing then there's nothing that says 'dapper' more than a pocket watch, but if this isn't his style then engraved cufflinks are another good option. Along the same vein as this, a leather bracelet can also be a good Father's Day gift idea for the dad that enjoys wearing the finer things in life.
If dashing and dapper aren't really his style then we've got some other, useful items that your dad may still love to wear for Father's Day such as our ever-popular personalised aprons (although we suspect they're mainly bought by partners not children!) not to mention our printed t-shirts and embroidered caps.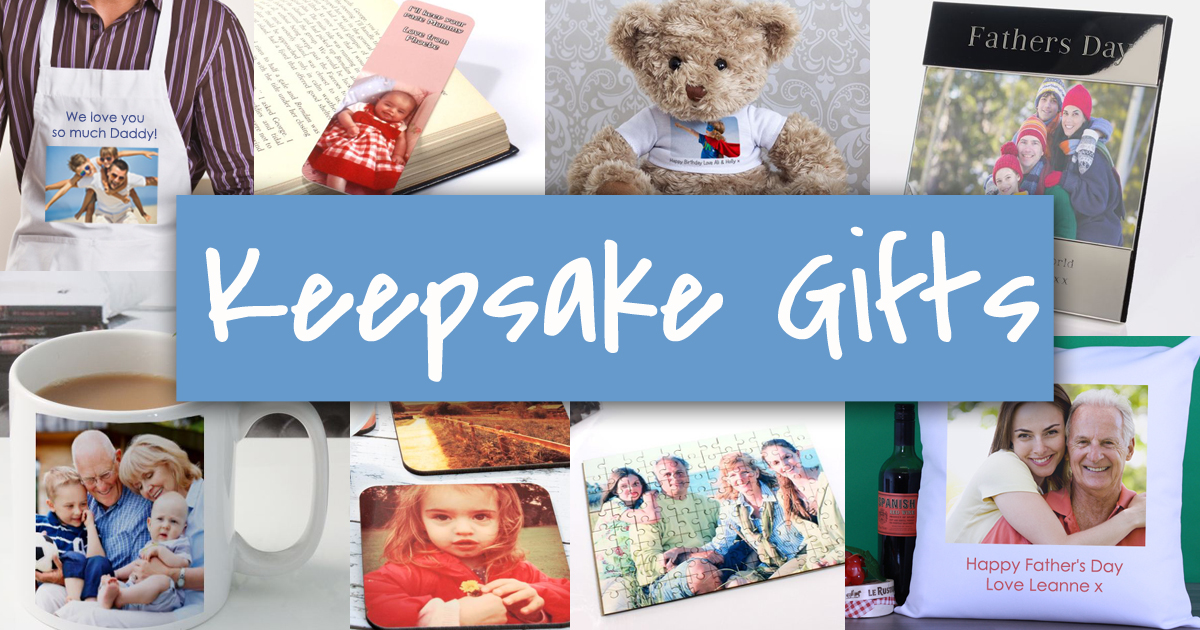 Does your dad get quite sentimental?
We are firm believers that a 'real man' is in touch with his emotions and if this is your dad to a 'T' then a keepsake gift is definitely the way to go this Father's Day.
Keepsake gifts can be created from a variety of different items, however anything involving a photograph has particular sentimental value. Whether that is an engraved frame holding a photo or an item printed with a photo to make it special.
If you like the idea of having you and/or your dad's face printed on a father's day gift then there are plenty of options including a bear, a mug, a photo cushion, an apron or even a coaster.
The trick is to create a photo a gift that he will love, and that probably means it should have your face on it!
Save
Save
Save
Save
Save
Save
Save
Save
Save
Save
Save
Save
Save
Save
Save
Save
Save
Save
Save
Save
Save
Save
Save
Save
Save
Save