Having four days off for the bank holiday weekend is amazing but thinking of things to entertain the kids can be a challenge. Don't worry, we're here to help, our list has plenty of Easter ideas that will keep your children happy and occupied for hours during the Easter bank holiday weekend 2018!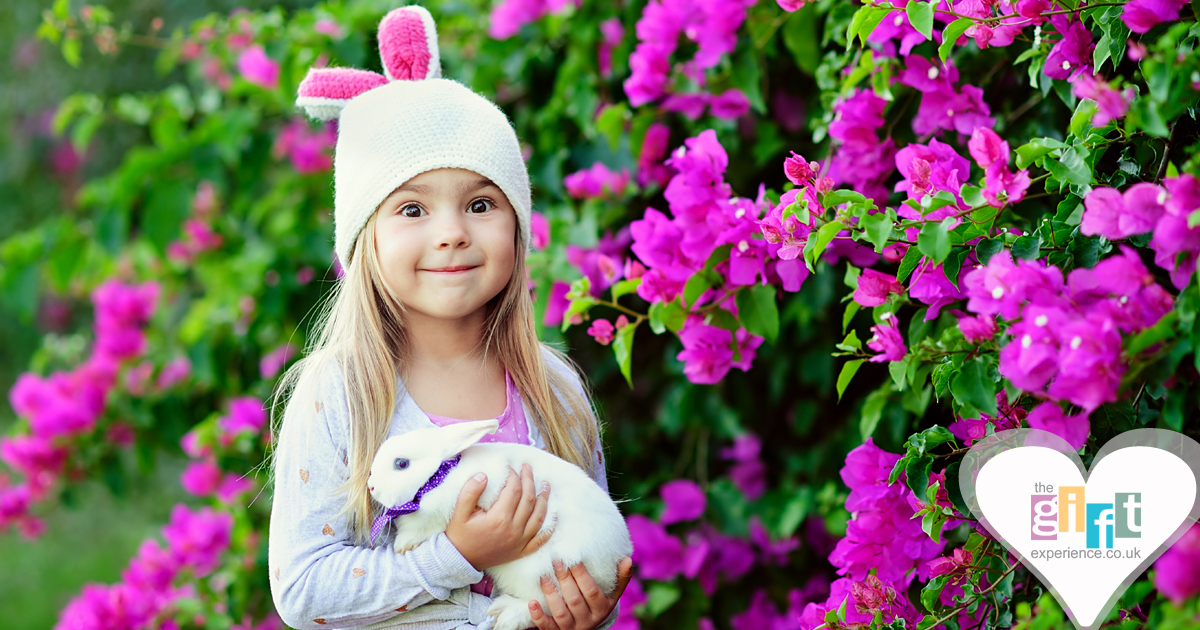 Read on to see all the activities or use our contents list to bunny hop down to the ones that appeal the most...
Going on an Easter-themed picnic
Baking a Fudge Chocolate Easter Cake
Days out in your area for Easter 2018
---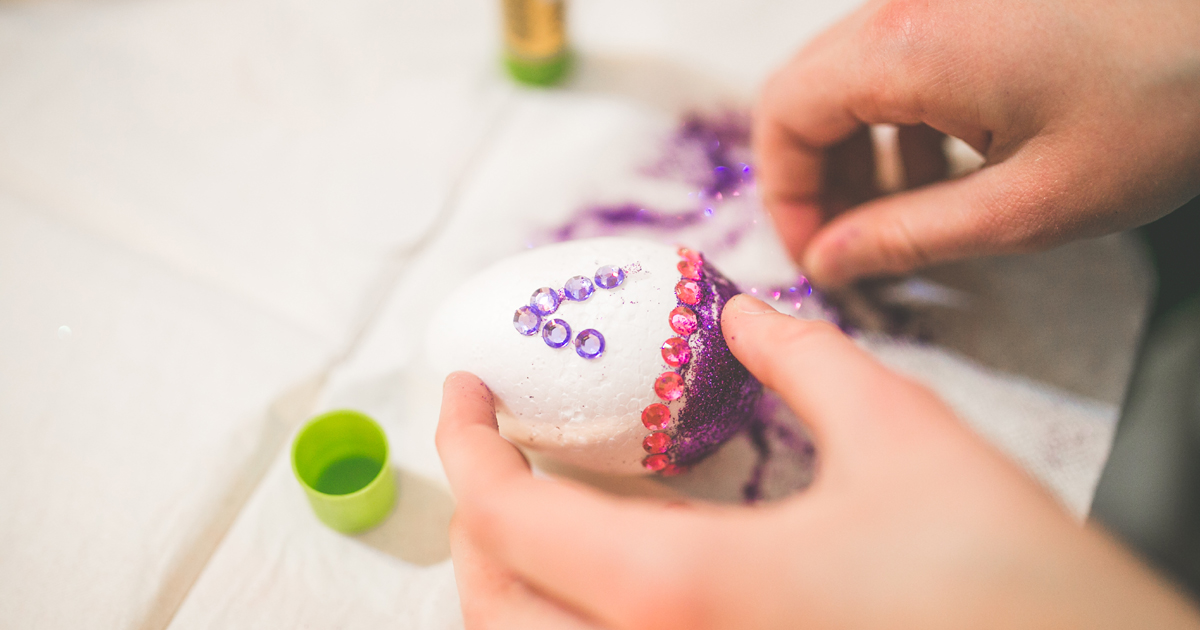 Easter Arts and Crafts
Children of all ages enjoy craft activities – there's some sort of magic in creating something out of nothing that children love! Take a normal activity such as colouring an Easter rabbit, but then add an aspect of 'craft' such as glue sticks, cotton wool, googly eyes and glitter (or, as we prefer, glitter glue – doesn't disappear into crevices so easily) and you've suddenly got a super-engaging activity on your hands.
However if this isn't enough then you can get even more creative and make Easter sun-catchers with PVA, left over wool (or any textured material) and transparency sheets. Alternatively, you could get a little more handy and make a sign to stick in your garden so that the Easter Bunny knows where you live!
---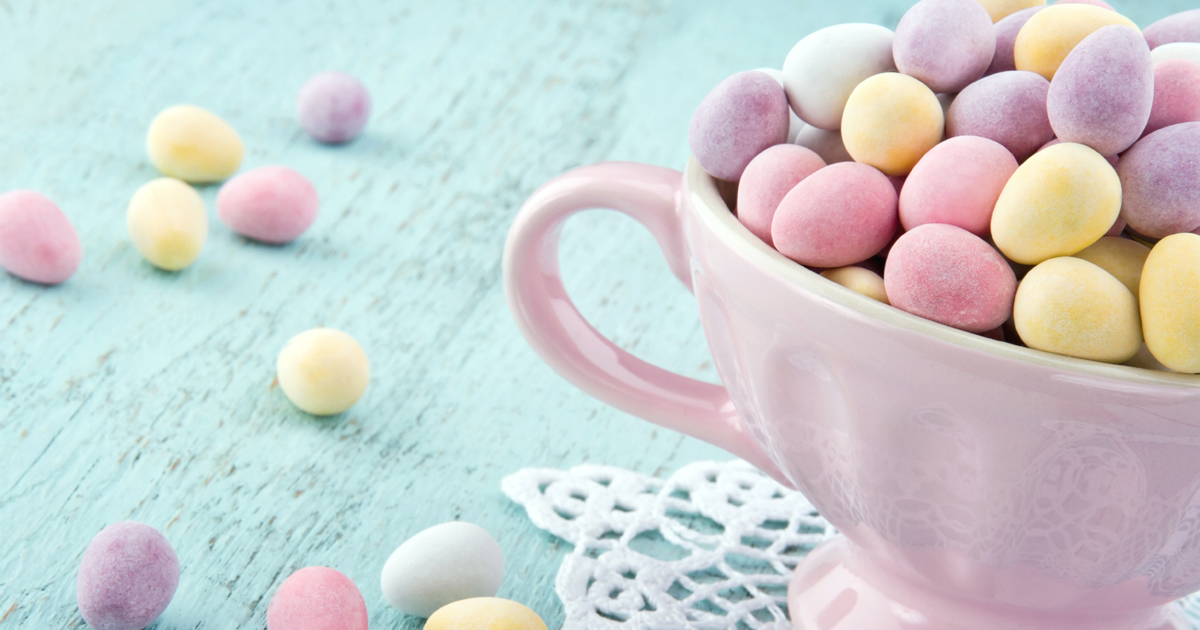 Making Easter Fudge Surprise
Sticking with the theme of making something out of nothing, children also love making treats, mainly because they get to devour the results of their labour once the activity is done!
This sweet treat is really easy to make although it does require a little bit of patience while the fudge sets (twice). To make, all you need is 600g white chocolate, 400g tin of condensed milk, 1 tspn vanilla extract, a couple of bags of mini eggs and something to decorate with – we'd recommend yellow royal icing and chocolate sprinkles to make chicks.
The method is super easy. Break up the chocolate into squares and slowly melt for 30 seconds in the microwave, stir the chocolate and then repeat until all of the chocolate is melted. Once it's melted mix it with the condensed milk and vanilla extract. Pour it into a tray lined with baking paper and leave in the fridge to set for two hours or over night.
Once it is set the fun really begins. Cut the fudge up into small pieces and then grab the mini eggs. With your hands place a mini egg into a piece of fudge and roll it around until the egg is covered by a thick layer of fudge. Once all the eggs are covered you can decorate the fudge with little yellow wings, beaks and chocolate eyes to make chicks or just go crazy with whatever Easter-themed decorations you want.
Leave the fudge to set in the fridge for another 30 mins and then enjoy!
---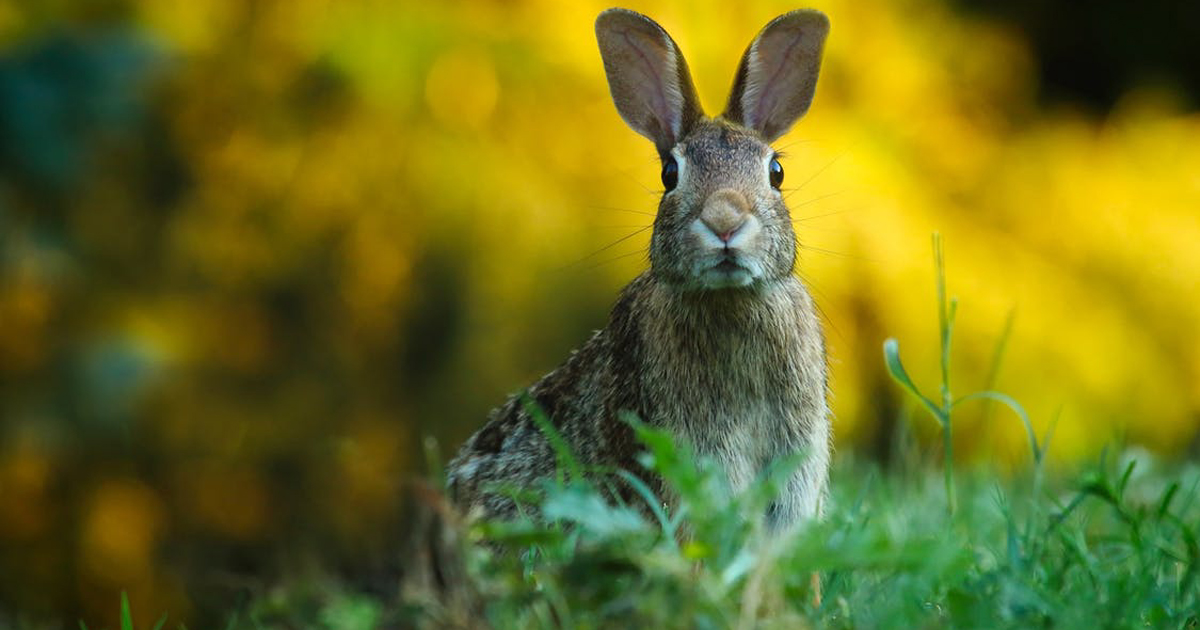 Playing Easter Games
Nothing keeps the kids entertained more than games so use them this Easter. Traditional kid's games are used over and over for a reason – they work – so add a little entertainment to your Easter bank holiday weekend with games like pin the tail on the bunny, egg and spoon races or even make an Easter piñata to give them a bit of a giggle.
Making the Easter piñata can also be an activity to do with your child on either the Saturday or the Friday as all you need is flour, water, newspaper, a balloon, patience and paint – mostly household items.
To make the Easter piñata it's easy, but a little messy. We use the papier-mâché method - where you mix 1 part water with 1 part flour, dip newspaper in the mix and then put onto the balloon in layers. Just remember when you're doing this that it's important to leave a small hole at the top to put the sweets in. The papier-mâché should take a few hours to dry, or can be left overnight, before being painted, filled with sweets and then hung up to be 'cracked'.
---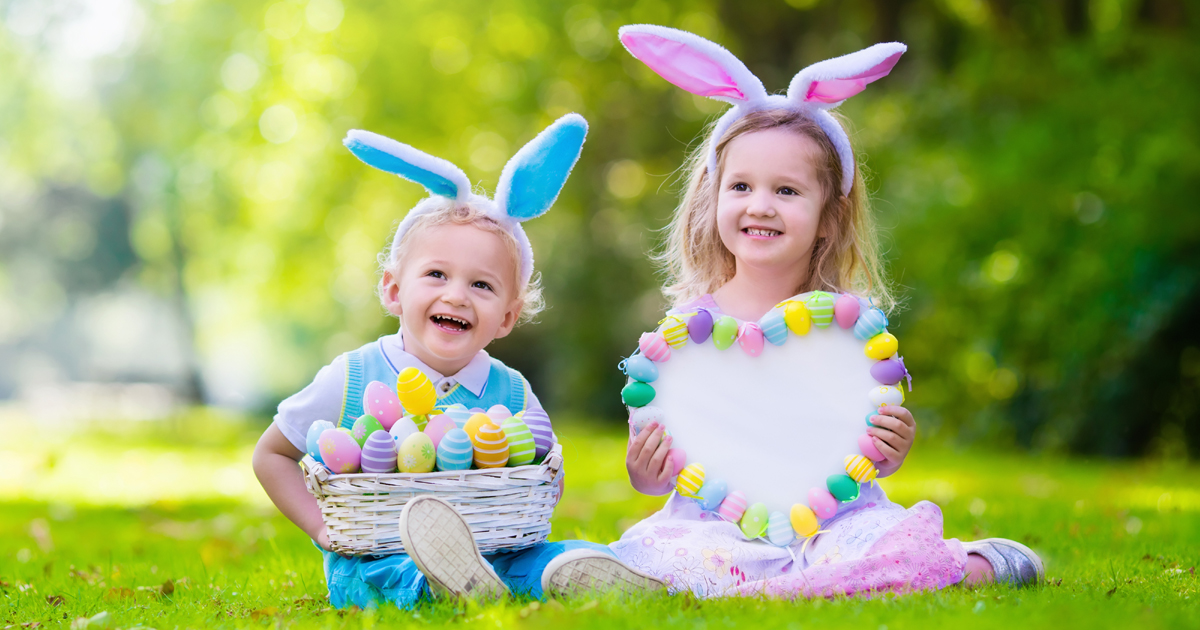 Going on an Easter-themed picnic
Sometimes getting outside as a family is a fun activity in itself for children. Even if you don't go 'out' for the day sitting in the back garden on a blanket and having a picnic will keep the kids happy in the same vein as having a pretend tea party keeps them entertained.
To take it to the next level making almost all the food in the basket easter-themed is sure to make them even more excited about everything. For instance having egg sandwiches and bringing treats like our Easter Fudge Surprise will keep the theme of the day. Sometimes having the adults do silly or unusual things like a picnic in the garden will give Easter a little extra magic, especially if you try to mirror their excitement and make it fun.
---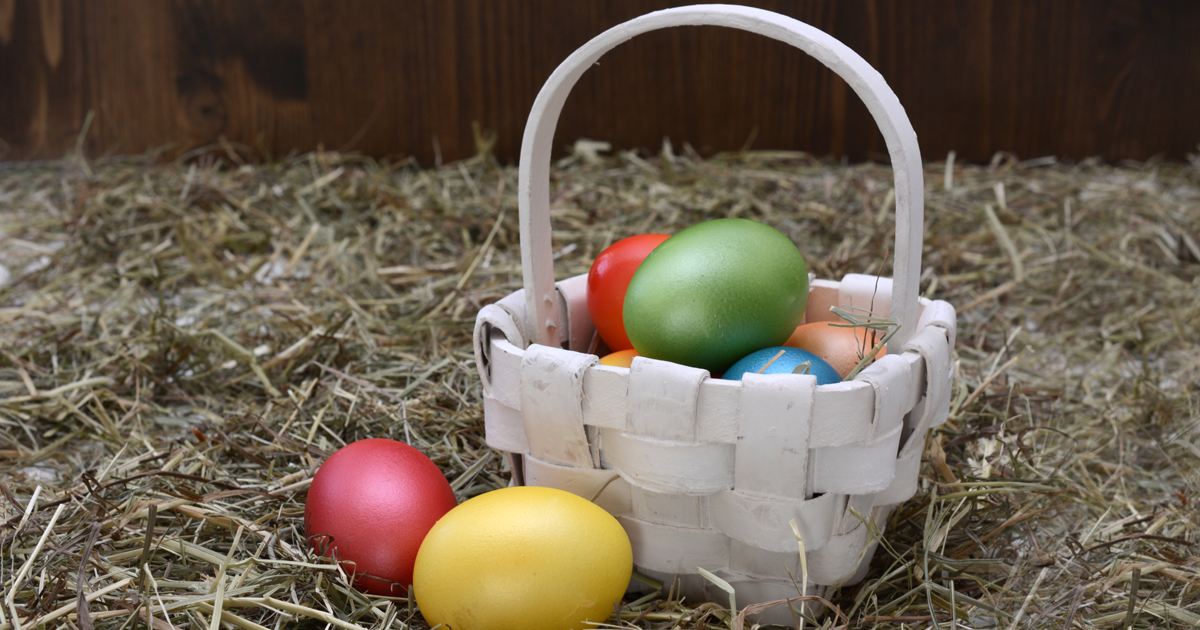 Easter Egg Hunts
This is a traditional activity to take place on Easter however we have 4 different ways of doing this – each with their own twist:
1. The traditional – small chocolate eggs are placed around the garden for children to find.
2. Two Children – two colours of plastic eggs, one colour per child, are placed around the garden for children to find. Once all of the eggs have been found the children may swap their plastic eggs for chocolate eggs – prevents one child getting more eggs than the other.
3. Clue eggs (older children) – clues are placed in plastic eggs around the garden and the first egg is given to the children. Using the clues they must find the next egg in the sequence until the final plastic egg reveals where all of their Easter eggs are hidden.
4. After-dark egg hunt – glow sticks are placed inside plastic eggs for a nocturnal Easter egg hunt.
---
Baking a Fudge Chocolate Easter Cake
Whether you celebrate your Easter with family and a traditional Sunday roast, or just keep it simple, it's always great to have pudding.
In the same way that making treats appeals to children, baking cakes is exactly the same, so for a sure-fire way to keep them entertained this Easter bake our Easter chocolate fudge cake.
Ingredients:
215g plain flour
260g granulated sugar
100g cocoa powder
1 ½ tspn baking powder
1 tspn salt
2 large eggs
1 cup buttermilk
115g melted butter
1 tbspn vanilla extract
1 cup hot coffee (2tspn instant coffee in 1 cup boiling water)
For the fudge middle and top:
Mini eggs
40g caramel condensed milk
600g milk chocolate
The fudge middle and topping takes a couple of hours to set so it's best to make this first! To do this, slowly melt the chocolate in the microwave stirring every in 30 seconds. Once all the chocolate is melted, mix in the caramel condensed milk and leave to set for 2 hours.
Method for cake:
Preheat the oven to 180°C and line two 9 inch cake tins.
Mix together the flour, sugar, cocoa, baking soda and salt.
In a separate bowl or jug, mix together the eggs, buttermilk, melted butter and vanilla extract.
In stages mix all the separated wet ingredients into the dry ingredients.
Last, stir in the coffee into the batter – this will make it very runny (no, you can't taste the coffee in the cake it just gives it a rich flavour).
Pour the batter evenly between the two cake tins and cook for about 35 mins or until a knife comes out of the centre with only a few crumbs attached.
Leave to cool.
Once the fudge has set, assemble the cake and decorate with the mini eggs and any toppings of your choice for an amazing Easter treat the whole family will enjoy.
---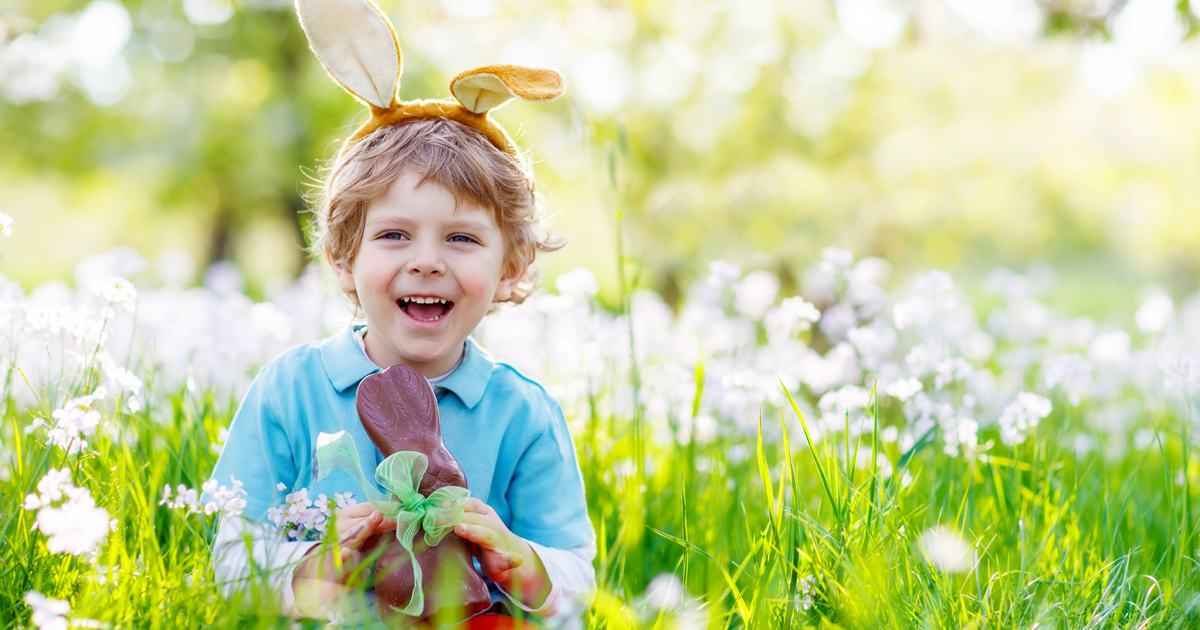 Days out in your area for Easter 2018
Sometimes its nice to have a change of pace on a bank holiday weekend and going out with the kids can provide exactly that.
Luckily as Easter is such a big occasion there are always events going on across the country, your local area included, to celebrate and help families enjoy their time off together.
A lot of these events cater for all types of budgets but the best way to find ones that you can do with the kids is to go to a website that specifically finds activities for families.
The one that we would recommend is 'Day out with the Kids' as it gives plenty of different ideas for events and gives you the option to enter your postcode or town so that you know the places they show are close to you.
---

And if you want to mix things up this year then why not get your child a gift instead of yet another chocolate egg that you know will just fall into the pile of eggs that family and friends get them? Our Easter Gifts section has over 90 Easter gifts, most of which can be personalised, so you know they'll get something this Easter that they can still be enjoying long after the chocolate has all been eaten!