We could all do with a little helping hand when it comes to organising our lives. Keeping up with the pace of modern society isn't easy, so we can all be forgiven for forgetting our heads so to speak from time to time. Organise your life and your year with our creative personalised calendars and diaries or both if you really do need reminding more than once!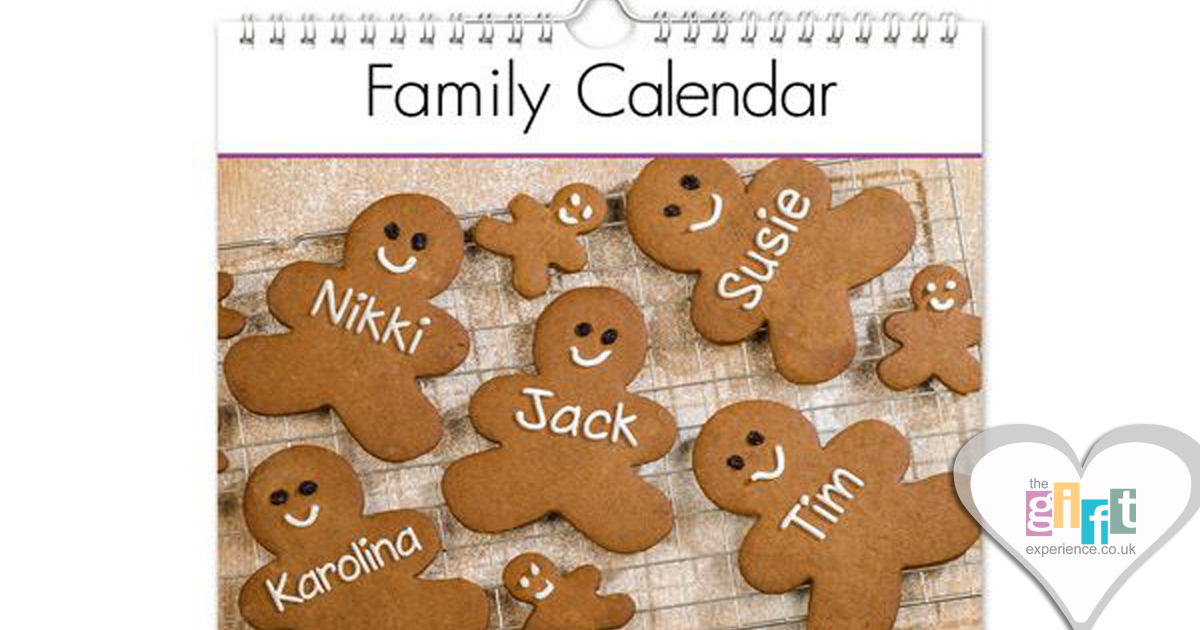 Throughout the year, the average person has a number of occasions within their family and groups of friends where a card or a gift is required whether it's birthdays, anniversaries, engagements and weddings or the arrival of new babies. As the saying goes there is always something! Families grow and more occasions arise that you have to remember and there's nothing worse than forgetting a friends birthday or your parents wedding anniversary, even those tedious dentist appointments!
Personalised Calendars can be given at any time of the year and can start any month making them wonderful gifts for any occasion and with so many options to choose from, you are sure to find the perfect one for your recipient. Football fans will love to see their name appearing in all sorts of 'footie' images each month with a Personalised Football Calendar or choose one with your recipient's favourite football team which captures all of the top headlines for that team over the years.
Pet lovers will be thrilled to receive a Cat or Dog Personalised Calendar with their name cleverly integrated into each fun monthly image. Whether it's a dog running on the beach in July or kittens playing in the meadows in April, you can find them all with these cute and lovable calendars. You can show mum and dad they are tops with a Personalised Best Mum Calendar or Personalised Best Dad Diary.
Avid gardeners will be pleased to receive a Personalised Gardening Diary with beautiful gardening images for each month including the recipient's name. This would make a lovely birthday gift for a male or female, also a great Mother's or Father's day gift.
If you know someone getting married this year then why not treat the happy couple to a Personalised Wedding Calendar with both the recipient's names printed on different wedding themed images and no matter when you want to present the gift, you can start the calendar from that month so you won't have any blank months in the past and a rather short-lived calendar. You can also get a personalised wedding diary which would make a fabulous Engagement Gift for the couple to use to plan their big day!
Calendars and Diaries individually made to suit the tastes and hobbies of your sister through to your grandfather make fun and thoughtful gifts which are also practical for when it comes to getting organised!
No excuses now!
Find yours now at The Gift Experience.